Abstract
The mainstream discourses on global climate change have tended to focus on mitigation and have neglected the adaptive measures, particularly at the local level, even though the local/indigenous people have been considered to be more vulnerable to such change. However, climate change has a distinct local reality—since the way such change is perceived and addressed is linked with the local people and their practices. Although climate change largely affects the lives of the local poor, certain positive effects may also occur for those marginalized people. In other words, many of the indigenous peoples have an adaptive capacity to deal with climate change. Therefore, climate change adaptation has now increasingly gained prominence. In this context, this paper will investigate the impact of climate change at the local level and explain how an indigenous and vulnerable population, the Konda Reddis, respond to such change through cultural adaptation. The paper will focus on the cultural significance of the jeelugu (fishtail palm, Caryota urens) and Konda Reddis' shift from the jeelugu to the tati (palmyra palm, Borassus flabellifera). I will argue that such a shift is an indication of an adaptation to climate change. I will also maintain that though climate change plays a dominant role in stimulating such adaptation, certain other factors also interact with climatic factors in the adaptation.
Access options
Buy single article
Instant access to the full article PDF.
USD 39.95
Price includes VAT (USA)
Tax calculation will be finalised during checkout.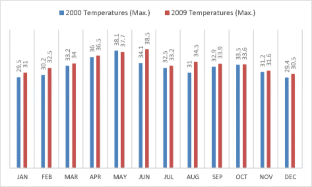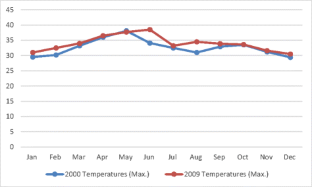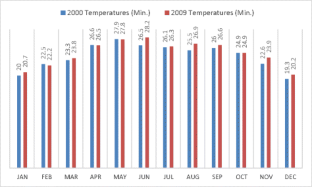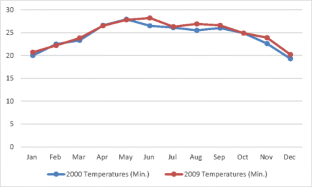 Notes
1.

Pandugulu or Pandu Rajulu (i.e., Pandavas) were the kings and heroes in the epic of the Mahabharata, from whom Konda Reddis trace their origin. Konda Reddis say that the Pandavas had been dependent on the jeelugu sap during their forest exile.

2.

Kakawada Gandi refers to the hilly terrain of the Kakawada village/region in Rampachodavaram mandal. It covers about 20 villages, including my base (study) village.

3.

Kakawada Gandi is a place in the mixed geo-climatic zone. It is within Rampachodavaram mandal and is bounded by the mandals of Maredumilli and Devipatnam. Since the Dabbavalasa and Sokulagudem villages are located close to the plains and to the Devipatnam area (that covers the riverside settlements and adjacent areas with hot climate), and experience a relatively hotter climatic condition than the study area, this may explain why tati trees are growing there.
References
Adger WN, Barnett J, Brown K, Marshall N, O'Brien K (2013) Cultural dimensions of climate change impacts and adaptation. Nat Clim Chang 3:112–117

American Anthropological Association. (2015) AAA Statement on Humanity and Climate Change. http://www.americananthro.org/ParticipateAndAdvocate/CommitteeDetail.aspx? ItemNumber=12918

Barfod AS, Balhara M, Dransfield J, Balslev H (2015) SE Asian palms for agroforestry and home gardens. Forests 6:4607–4616 www.mdpi.com/journal/forests

Bayton RP (2007) A revision of Borassus L. (Arecaceae). Kew Bull 62(4):561–585

Census of India (1961, 1965). Andhra Pradesh, district census handbook: East Godavari District, Government of Andhra Pradesh, Hyderabad

Census of India (2011) Andhra Pradesh (Series-29, part XII-A), district census handbook: East Godavari. Directorate of census operations. Andhra Pradesh, Hyderabad

Chaurasiya AK, Chakraborty I, Saha J (2014) Value addition of Palmyra palm and studies on the storage life. J Food Sci Technol 51(4):768–773

Crate SA (2008) Gone the bull of winter: grappling with the cultural implications of and anthropology's role(s) in global climate change. Curr Anthropol 49(4):569–595

De Zoysa N (1992) Tapping patterns of the Kitul palm (Caryota urens) in the Sinharaja area, Sri Lanka. Principes 36(1):28–33

Everett Y (1995) The Kitul palm: ethnobotany of Caryota urens L. in highland Sri Lanka. J Ethnobiol 15(2):161–176

Fiske SJ, Crate SA, Crumley CL, Galvin K, Lazrus H, Lucero L, Oliver-Smith A, Orlove B, Strauss S, Wilk R (2014) Changing the atmosphere: anthropology and climate change. Final report of the AAA Global Climate Change Task Force. American Anthropological Association, Arlington

Furer-Haimendorf C von (1945) The Reddis of the Bison Hills: a study in acculturation, (with Elizabeth), vol. 2 of Aboriginal tribes of Hyderabad. Macmillan, London

Giddens A (2011) The politics of climate change, 2nd edn. Polity Press, Cambridge

HuffPost India (2015) India can beat climate change with trees on farms: World agroforestry chief. The Huffington Post. http://www.huffingtonpost.in/2015/12/08/climate-change-paris_n_8751954.html

IPCC (2012) Managing the risks of extreme events and disasters to advance climate change adaptation. In: Field CB, Barros V, Stocker TF, Qin D, Dokken DJ, Ebi KL, Mastrandrea MD, Mach KJ, Plattner G-K, Allen SK, Tignor M, Midgley PM (eds) Special report (of working groups I and II) of the intergovernmental panel on climate change. Cambridge University Press, Cambridge and New York

IPCC (2015) Climate change 2014: synthesis report. In: Core Writing Team, Pachauri RK, Meyer LA (eds) Contribution of working groups I, II and III to the fifth assessment report of the intergovernmental panel on climate change. IPCC, Geneva

Kodirekkala KR (2015) External intervention, local environment, and knowledge erosion: a forest-based community of South India. Culture, Agriculture, Food Environ 37(2):124–129

Kodirekkala KR (2017) Internal and external factors affecting loss of traditional knowledge: evidence from a horticultural society in South India. J Anthropol Res 73(1):22–42

Leonard S, Parsons M, Olawsky K, Kofod F (2013) The role of culture and traditional knowledge in climate change adaptation: insights from East Kimberley, Australia. Glob Environ Chang 23:623–632

Maldonado JK, Pandya RE, Colombi BJ (eds) (2013) Special issue: Climate change and indigenous peoples in the United States: impacts, experiences and actions. Climatic Chang 120(3):509–682 

Misra KK (1998) Trees in the religion and folklore of the Konda Reddi of South India. J Hum Ecol 9(3):257–262

Misra KK (2005) Indigenous knowledge, natural resource management and development: the Konda Reddi experience. Indira Gandhi Rashtriya Manav Sangrahalaya, Bhopal & Pratibha Prakashan, Delhi

Morris CD (2015) Where it hurts: 2014 year in review. Am Anthropol 117(3):540–552

Morton JF (1988) Notes on distribution, propagation, and products of Borassus palms (Arecaceae). Econ Bot 42(3):420–441

MoTA (Ministry of Tribal Affairs) (2017) Annual report 2016–17. Ministry of Tribal Affairs, Government of India, New Delhi Available at http://tribal.nic.in/annualReports.aspx. http://tribal.nic.in/writereaddata/AnnualReport/AnnualReport2016-17.pdf

Naess LO (2013) The role of local knowledge in adaptation to climate change. WIREs Climate Change 4:99–106

Orwa C, Mutua A, Kindt R, Jamnadass R, Anthony S (2009) Caryota urens. Agroforestry Database (a tree reference and selection guide), version 4.0. http://www.worldagroforestry.org/sites/treedbs/treedatabases.asp

Pasgaard M, Strange N (2013) A quantitative analysis of the causes of the global climate change research distribution. Glob Environ Chang 23:1684–1693

Pasgaard M, Dalsgaard B, Maruyama PK, Sandel B, Strange N (2015) Geographical imbalances and divides in the scientific production of climate change knowledge. Glob Environ Chang 35:279–288

Pearce T, Ford J, Willox AC, Smit B (2015) Inuit traditional ecological knowledge (TEK), subsistence hunting and adaptation to climate change in the Canadian Arctic. Arctic 68(2):233–245

Ramachandran VS, Swarupanandan K, Renuka C (2004) A traditional irrigation system using Palmyra palm (Borassus flabellifer) in Kerala, India. Palms 48(4):175–181

Ramos-Castillo A, Castellanos EJ, McLean KG (2017) Indigenous peoples, local communities and climate change mitigation. Climatic Change 140(1):1–4. (Issue on "Climate change mitigation and adaptation with local communities and indigenous peoples")

Ranasinghe P, Premakumara GAS, Wijayarathna CD, Ratnasooriya WD (2012) Antioxidant activity of Caryota urens L. (Kithul) sap. Tropical Agricultural Res 23(2):117–125

Reyes-García V, Fernández-Llamazares Á, Guèze M, Garcés A, Mallo M, Vila-Gómez M, Vilaseca M (2016) Local indicators of climate change: the potential contribution of local knowledge to climate research. WIREs Climate Change 7:109–124

Rodrigo WDRJ, Nilanthi D, and Senanayake SGJN (2012) Germination potential of toddy palm (Caryota urens), cardamom (Elettaria cardamomum) and nutmeg (Myristica fragrans) seeds under in vivo conditions. Trop Agric Res Ext 15(4):115–118

Rudiak-Gould P (2014) Climate change and accusation: global warming and local blame in a small island state. Curr Anthropol 55(4):365–386

Sandhya S, Sudhakar K, Banji D, Rao KNV (2010) Pharmacognostical standardization of Borassus flabellifer root. Ann Biol Res 1(4):85–94

The New Indian Express (2015) Rajahmundry hottest in AP at 48.3o C. 27 May 2015. http://www.newindianexpress.com/states/andhra_pradesh/Rajahmundry-Hottest-in-AP-at-48.3o-C/2015/05/27/article2835053.ece

Verma RK (1996) Some new records of fungi associated with salfi palm (Caryota urens). Indian Phytopathology 49(1):22–25

Wickramasinghe A (n.d.) Kitul (Caryota urens): 'goldmine' of the people in Kalugala, Kosdanda & Udailuka (KKU). Darwin Initiative Project, University of Peradeniya, Srilanka and University of Aberdeen, Scotland

Wijesinghe JAAC, Wicramasinghe I, Saranandha KH (2015) Kithul flour (Caryota urens) as a potential flour source for food industry. Am J Food Sci Technol 3(1):10–18

Wildcat DR (2013) Introduction: climate change and indigenous peoples of the USA. Climatic Chang 120(3):509–515
Acknowledgements
This article is a revised version of the paper, "Cultural Adaptations to Climate Change: A Case study of the Konda Reddi of Andhra Pradesh", presented at the International Seminar on Anthropology and Global Climate Change: Local Knowledge, Cultural Adaptation and Resilience among the Indigenous Peoples, held at the Department of Anthropology, University of Hyderabad, Hyderabad, India during 15th – 16th February, 2016. I used the primary/empirical data collected for and during my doctoral and post-doctoral research at the Department of Anthropology, University of Hyderabad. I express my gratitude to Prof. K.K. Misra, my mentor at the University of Hyderabad and currently the Vice-Chancellor, Utkal University of Culture (Bhubaneswar, Odisha), for the academic freedom during my doctoral and postdoctoral research. I am thankful to the Konda Reddi people of my study. I acknowledge the University Grants Commission (UGC), New Delhi for the award of Dr. S. Radhakrishnan Postdoctoral Fellowship. My special thanks to the editors of Climatic Change and three anonymous reviewers for their excellent critiques and advice. Finally, I am grateful to Dr. Ellen Zimmerman, Professor of Anthropology, Framingham State University, USA, for the editing help on the final version of the article.
About this article
Cite this article
Kodirekkala, K.R. Cultural adaptation to climate change among indigenous people of South India. Climatic Change 147, 299–312 (2018). https://doi.org/10.1007/s10584-017-2116-8
Received:

Accepted:

Published:

Issue Date:
Keywords
Caryota urens

Palmyra palm

Traditional knowledge

Adaptive shift

Konda Reddis

Andhra Pradesh