Abstract
Recently, with the high requirement of electromagnetic interference (EMI) shielding materials, micro- or nano-fibrillated cellulose reinforced Ti3C2Tx nanosheets (transition-metal carbides/carbonitrides, MXene) composites have attracted wide attention due to their complementary functional properties. Nevertheless, it is still challenging to overcome a trade-off between EMI shielding performance and mechanical enhancement with the addition of reinforcing fillers. Herein, modified bacterial cellulose nanofiber (BCNF), with well-tuned micro structure, is employed as the unique reinforcing unit to self-assembly with MXene. The mechanical and electrical properties of different cellulose-derived composites were further compared to get insights into the effect of the fiber configuration on reinforcing properties. Particularly, the optimized MXene/BCNF sample simultaneously exhibited high tensile strength (252.2 MPa), excellent folding endurance (> 10,000 times), and high electrical conductivity (443.5 S cm−1). With striking shielding effectiveness (19,652 dB cm2 g−1), the sample effectively interferes with emitted electromagnetic waves, and is therefore a promising candidate for wearable devices and human electronic equipment.
Graphic abstract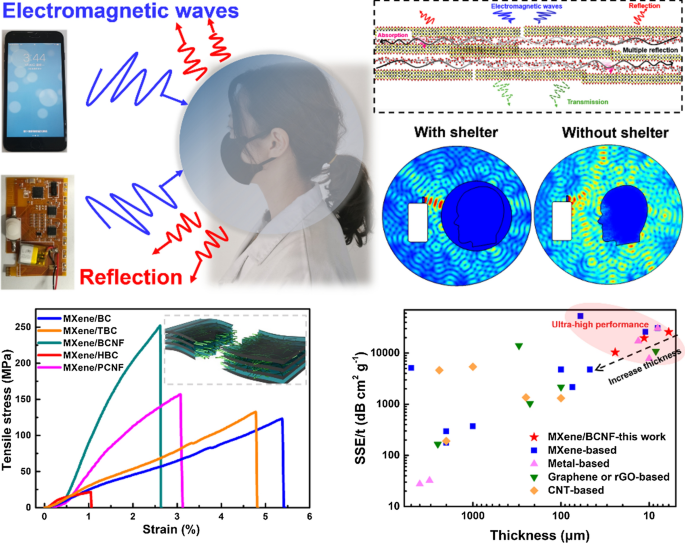 Access options
Buy single article
Instant access to the full article PDF.
US$ 39.95
Tax calculation will be finalised during checkout.
Subscribe to journal
Immediate online access to all issues from 2019. Subscription will auto renew annually.
US$ 119
Tax calculation will be finalised during checkout.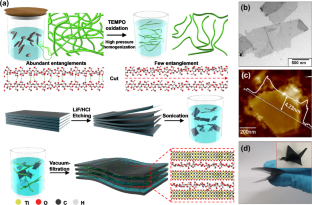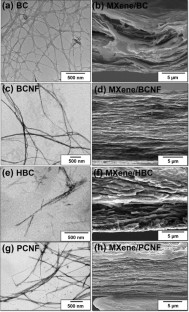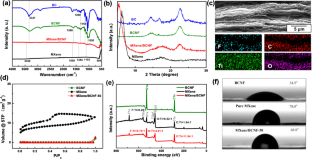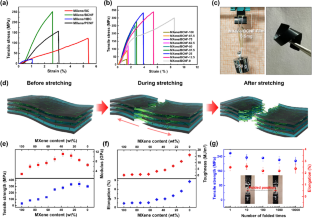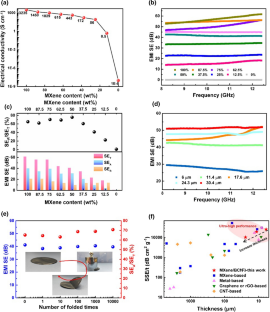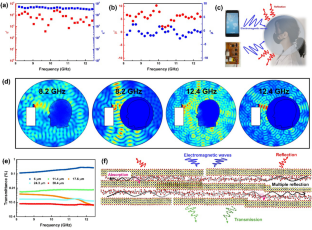 Acknowledgments
This work was financially supported by the National Natural Science Foundation of China (52003121), the Natural Science Foundation of Jiangsu Province (BK20200501), China Postdoctoral Science Foundation (2020M671497, 2020T130300), and Priority Academic Program Development of Jiangsu Higher Education Institutions.
Additional information
Publisher's Note
Springer Nature remains neutral with regard to jurisdictional claims in published maps and institutional affiliations.
Supplementary Information
Below is the link to the electronic supplementary material.
About this article
Cite this article
Xu, X., Wu, S., Cui, J. et al. Insights into the microstructures and reinforcement mechanism of nano-fibrillated cellulose/MXene based electromagnetic interference shielding film. Cellulose (2021). https://doi.org/10.1007/s10570-021-03765-2
Received:

Accepted:

Published:
Keywords
Mxene

Cellulose nanofiber

Electromagnetic interference shielding

Mechanical property