Abstract
It is difficult to recycle photocatalysts for water purification when they are in aqueous suspension. Cellulose aerogels with porous structure and biodegradability are promising carriers for photocatalysts that can be used to solve many environmental problems. In this study, a 3D recyclable g-C3N4@cellulose aerogel for photocatalytic degradation of pollutants was synthesized using a facile chemical cross-linking method. g-C3N4@cellulose aerogel (30% loading) exhibited excellent photocatalytic activity up to 99.0% degradation. In addition, the g-C3N4@cellulose aerogel exhibited high recyclability and structural stability while the photocatalytic efficiency is not significantly reduced in cycling tests. The photocatalyst was optimized using high temperature calcination, resulting in 95.35 m2 g−1 actual surface determined from Brunner–Emmet–Teller measurements. Therefore, aggregation of the photocatalyst can be avoided by the cellulose aerogel support whilst the photocatalytic property remained as efficient as its powder form. Such composites may become attractive material for practical applications.
Graphic abstract

Access options
Buy single article
Instant access to the full article PDF.
US$ 39.95
Tax calculation will be finalised during checkout.
Subscribe to journal
Immediate online access to all issues from 2019. Subscription will auto renew annually.
US$ 119
Tax calculation will be finalised during checkout.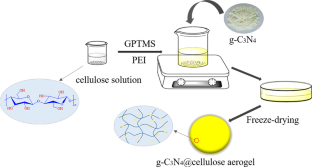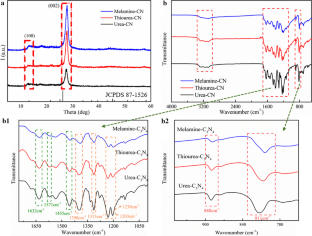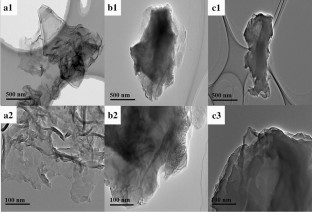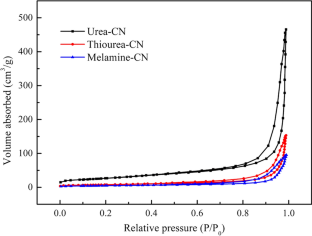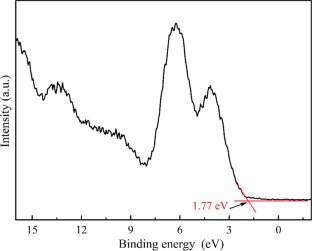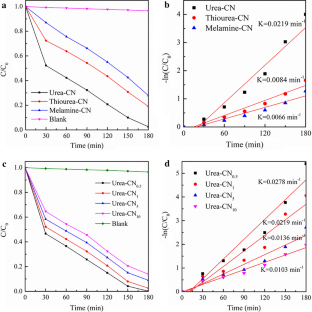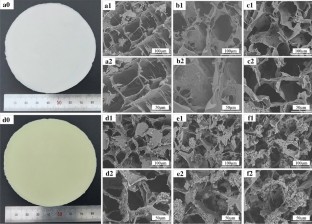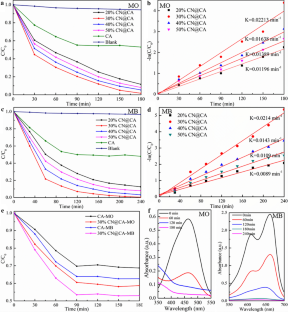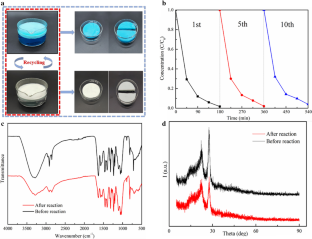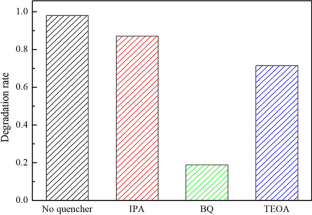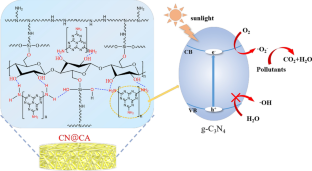 Acknowledgments
This work is supported by National Key R&D Program of China (No. 2018YFC1801502) and National Natural Science Foundation of China (No. 21872025).
Ethics declarations
Conflict of interest
All authors declare that they have no conflict of interest.
Additional information
Publisher's Note
Springer Nature remains neutral with regard to jurisdictional claims in published maps and institutional affiliations.
Supplementary Information
Below is the link to the electronic supplementary material.
About this article
Cite this article
Ma, Z., Zhou, P., Zhang, L. et al. A recyclable 3D g-C3N4 based nanocellulose aerogel composite for photodegradation of organic pollutants. Cellulose (2021). https://doi.org/10.1007/s10570-021-03748-3
Received:

Accepted:

Published:
Keywords
Cellulose aerogel

g-C3N4

Photocatalytic

Recyclability