Abstract
Soy meal-based wood adhesive has received much interest for its environmentally friendly properties, as it is thought to provide an effective alternative to conventional formaldehyde-based wood adhesives. However, the abundant hydrophilic groups and weak internal structure result in poor water resistance and low bonding strength of soy meal-based wood adhesives. In this study, bio-based carboxymethylated wood fibers (CMWFs) were used to develop a high-performance soy meal-based adhesive. Wood fibers (WFs) were pre-treated via carboxymethylation to endow WFs with abundant carboxyl groups and facilitate their dispersion in soy protein matrix. CMWFs containing abundant carboxyl groups served as a multiple "crosslinking core" and effectively cross-linked with soy protein side-chain, resulting in the construction of a stable adhesive system. The modified soy meal-based adhesive exhibited excellent bonding strength and water resistance. In particular, tension tests indicated that the water-resistant bonding strength of the adhesive modified with CMWFs reached 1.69 MPa, which was 160% higher compared with the unmodified adhesive; the wood failure percentage of the plywood bonded by CMWF-modified soy meal-based adhesive was as high as 100%. Moisture uptake and residual rate tests indicated that high water resistance of the adhesive was achieved. This design provides a facile and sustainable strategy for developing high-performance soy meal-based adhesives.
Graphic abstract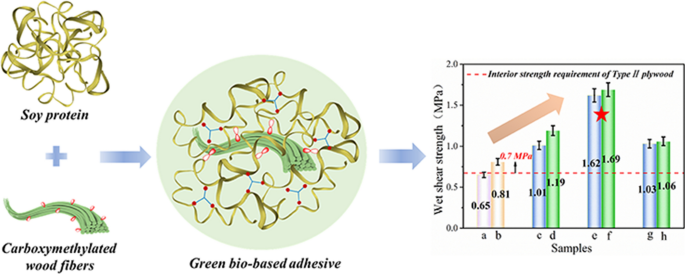 Access options
Buy single article
Instant access to the full article PDF.
US$ 39.95
Tax calculation will be finalised during checkout.
Subscribe to journal
Immediate online access to all issues from 2019. Subscription will auto renew annually.
US$ 119
Tax calculation will be finalised during checkout.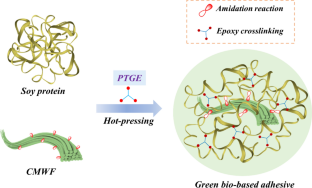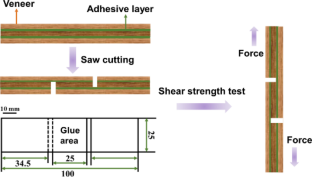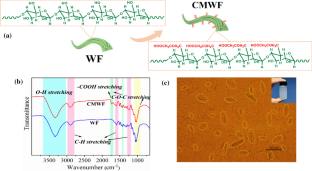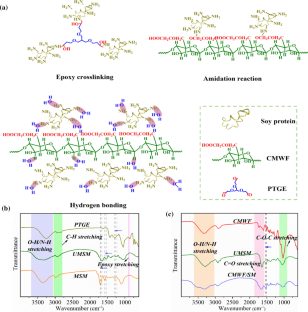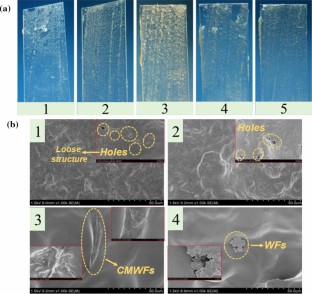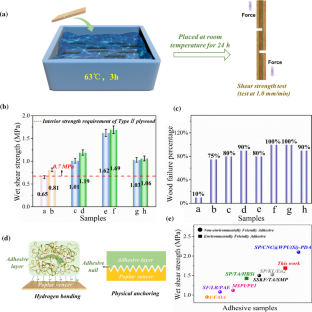 Acknowledgments
This research was funded by "The Fundamental Research Funds for the Central Universities" (No. 2016ZCQ01) and "the National Key Research and Development Program of China" (No. 2017YFD0601205).
Ethics declarations
Conflict of interest
There are no conflicts of interests to declare.
Additional information
Publisher's Note
Springer Nature remains neutral with regard to jurisdictional claims in published maps and institutional affiliations.
Supplementary Information
Below is the link to the electronic supplementary material.
About this article
Cite this article
Pang, H., Wang, Y., Chang, Z. et al. Soy meal adhesive with high strength and water resistance via carboxymethylated wood fiber-induced crosslinking. Cellulose (2021). https://doi.org/10.1007/s10570-021-03732-x
Received:

Accepted:

Published:
Keywords
Soy protein

Wood fiber

Carboxymethyl nanocellulose

Bio-based composite adhesive