Access options
Buy single article
Instant access to the full article PDF.
US$ 39.95
Tax calculation will be finalised during checkout.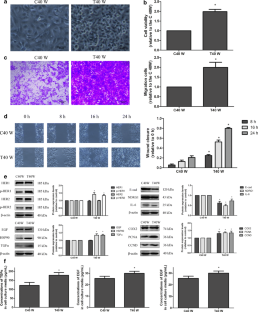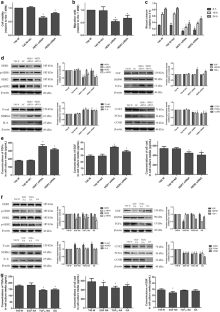 References
Aballay LR, Diaz Mdel P, Francisca FM, Munoz SE. Cancer incidence and pattern of arsenic concentration in drinking water wells in Cordoba, Argentina. Int J Environ Health Res. 2012;22(3):220–31. https://doi.org/10.1080/09603123.2011.628792.

Appert-Collin A, Hubert P, Cremel G, Bennasroune A. Role of ErbB receptors in cancer cell migration and invasion. Front Pharmacol. 2015;6:283. https://doi.org/10.3389/fphar.2015.00283.

Bertelsen V, Stang E. The mysterious ways of ErbB2/HER2 trafficking. Membranes. 2014;4(3):424–46. https://doi.org/10.3390/membranes4030424.

Cancer Genome Atlas Research N. Comprehensive molecular characterization of urothelial bladder carcinoma. Nature. 2014;507(7492):315–22. https://doi.org/10.1038/nature12965.

Das D, Xie L, Wang J, Xu X, Zhang Z, Shi J, et al. Discovery of new quinazoline derivatives as irreversible dual EGFR/HER2 inhibitors and their anticancer activities-part 1. Bioorg Med Chem Lett. 2019;29(4):591–6. https://doi.org/10.1016/j.bmcl.2018.12.056.

De Pauw I, Lardon F, Van den Bossche J, Baysal H, Fransen E, Deschoolmeester V, et al. Simultaneous targeting of EGFR, HER2, and HER4 by afatinib overcomes intrinsic and acquired cetuximab resistance in head and neck squamous cell carcinoma cell lines. Mol Oncol. 2018;12(6):830–54. https://doi.org/10.1002/1878-0261.12197.

Esparis-Ogando A, Montero JC, Arribas J, Ocana A, Pandiella A. Targeting the EGF/HER ligand-receptor system in cancer. Curr Pharm Des. 2016;22(39):5887–98.

Jeong J, Kim W, Kim LK, VanHouten J, Wysolmerski JJ. HER2 signaling regulates HER2 localization and membrane retention. PLoS One. 2017;12(4):e0174849. https://doi.org/10.1371/journal.pone.0174849.

Khanjani F, Sajedi RH, Hasannia S. Rapid screening of drug candidates against EGFR/HER2 signaling pathway using fluorescence assay. Anal Bioanal Chem. 2018;410(30):7827–35. https://doi.org/10.1007/s00216-018-1403-1.

Kriegmair MC, Wirtz RM, Worst TS, Breyer J, Ritter M, Keck B, et al. Prognostic value of molecular breast cancer subtypes based on Her2, ESR1, PGR and Ki67 mRNA-expression in muscle invasive bladder cancer. Transl Oncol. 2018;11(2):467–76. https://doi.org/10.1016/j.tranon.2018.02.001.

Liao JB, Lee HP, Fu HT, Lee HS. Assessment of EGFR and ERBB2 (HER2) in gastric and gastroesophageal carcinomas: EGFR amplification is associated with a worse prognosis in early stage and well to moderately differentiated carcinoma. Appl Immunohistochem Mol Morphol. 2018;26(6):374–82. https://doi.org/10.1097/PAI.0000000000000437.

Najy AJ, Day KC, Day ML. The ectodomain shedding of E-cadherin by ADAM15 supports ErbB receptor activation. J Biol Chem. 2008;283(26):18393–401. https://doi.org/10.1074/jbc.M801329200.

Patil PU, D'Ambrosio J, Inge LJ, Mason RW, Rajasekaran AK. Carcinoma cells induce lumen filling and EMT in epithelial cells through soluble E-cadherin-mediated activation of EGFR. J Cell Sci. 2015;128(23):4366–79. https://doi.org/10.1242/jcs.173518.

Robichaux JP, Elamin YY, Tan Z, Carter BW, Zhang S, Liu S, et al. Mechanisms and clinical activity of an EGFR and HER2 exon 20-selective kinase inhibitor in non-small cell lung cancer. Nat Med. 2018;24(5):638–46. https://doi.org/10.1038/s41591-018-0007-9.

Roskoski R Jr. The ErbB/HER family of protein-tyrosine kinases and cancer. Pharmacol Res. 2014;79:34–74. https://doi.org/10.1016/j.phrs.2013.11.002.

Rotterud R, Nesland JM, Berner A, Fossa SD. Expression of the epidermal growth factor receptor family in normal and malignant urothelium. BJU Int. 2005;95(9):1344–50. https://doi.org/10.1111/j.1464-410X.2005.05497.x.

Sanguedolce F, Russo D, Mancini V, Selvaggio O, Calo B, Carrieri G, et al. Prognostic and therapeutic role of HER2 expression in micropapillary carcinoma of the bladder. Mol Clin Oncol. 2019;10(2):205–13. https://doi.org/10.3892/mco.2018.1786.

Sharma B, Kanwar SS. Phosphatidylserine: A cancer cell targeting biomarker. Semin Cancer Biol. 2018;52(Pt 1):17–25. https://doi.org/10.1016/j.semcancer.2017.08.012.

Steuer CE, Griffith CC, Nannapaneni S, Patel MR, Liu Y, Magliocca KR, et al. A correlative analysis of PD-L1, PD-1, PD-L2, EGFR, HER2, and HER3 expression in oropharyngeal squamous cell carcinoma. Mol Cancer Ther. 2018;17(3):710–6. https://doi.org/10.1158/1535-7163.MCT-17-0504.

Su CC, Lu JL, Tsai KY, Lian IB. Reduction in arsenic intake from water has different impacts on lung cancer and bladder cancer in an arseniasis endemic area in Taiwan. Cancer Causes Control. 2011;22(1):101–8. https://doi.org/10.1007/s10552-010-9679-2.

Wichmann H, Guttler A, Bache M, Taubert H, Rot S, Kessler J, et al. Targeting of EGFR and HER2 with therapeutic antibodies and siRNA: a comparative study in glioblastoma cells. Strahlenther Onkol. 2015;191(2):180–91. https://doi.org/10.1007/s00066-014-0743-9.

Xue L, Maihle NJ, Yu X, Tang SC, Liu HY. Synergistic targeting HER2 and EGFR with bivalent aptamer-siRNA chimera efficiently inhibits HER2-positive tumor growth. Mol Pharm. 2018;15(11):4801–13. https://doi.org/10.1021/acs.molpharmaceut.8b00388.

Yu X, Ghamande S, Liu H, Xue L, Zhao S, Tan W, et al. Targeting EGFR/HER2/HER3 with a three-in-one aptamer-siRNA chimera confers superior activity against HER2(+) breast cancer. Mol Ther Nucleic Acids. 2018;10:317–30. https://doi.org/10.1016/j.omtn.2017.12.015.

Zhang Y, Zhang J, Liu C, Du S, Feng L, Luan X, et al. Neratinib induces ErbB2 ubiquitylation and endocytic degradation via HSP90 dissociation in breast cancer cells. Cancer Lett. 2016;382(2):176–85. https://doi.org/10.1016/j.canlet.2016.08.026.

Zhou Q, Jin P, Liu J, Wang F, Xi S. HER2 and Src co-regulate proliferation, migration and transformation by downstream signaling pathways in arsenite-treated human uroepithelial cells. Metallomics. 2018;10(8):1141–59. https://doi.org/10.1039/c8mt00131f.
Funding
This work was supported by the National Natural Science Foundation of China (NSFC) (81673207 and 81373023) and the Program for Liaoning Innovative Research Team in University (LNIRT) (201610159000037).
Ethics declarations
Conflict of interests
The authors declare that they have no conflict of interest.
Additional information
Publisher's note
Springer Nature remains neutral with regard to jurisdictional claims in published maps and institutional affiliations.
Electronic supplementary material
About this article
Cite this article
Jin, P., Liu, J., Zhou, Q. et al. Long-term treatment with arsenite activates HER1 and HER2 through upregulating EGF, TGFα, and HSP90 in a human uroepithelial cell line. Cell Biol Toxicol 36, 279–284 (2020). https://doi.org/10.1007/s10565-019-09500-9
Received:

Accepted:

Published:

Issue Date:
Keywords
Arsenite

Cell proliferation

Urothelium

Human Epidermal Growth Factor Receptor