Abstract
Herein, we report a chemoselective insertion of CO2 into unsaturated alkyne substrates under ambient conditions, which is achieved over poly (sulfobetain methacrylate) (p(SBMA)) supported Cu2O nanocatalyst (Cu2O/p(SBMA)) and a series of 3a,4-dihydronaphtho[2,3-c]furan-1(3H)-ones, can be obtained in excellent yields. Cu2O/p(SBMA) presents high performance for environment pressure activation and interpolation of CO2 into unsaturated alkyne substrates. This provides an attainable and competent catalyst for interpolation of CO2 into aryl alkynes, and binding allylic chlorides through SN2 mechanism in order to produce efficient ester and lactone heterocycles that are supposed to have favorable utilizations. All in all, these findings signify practical methods of hybrid catalyst development for detailed alterations, including CO2 employment in a green and sustainable manner.
Graphic Abstract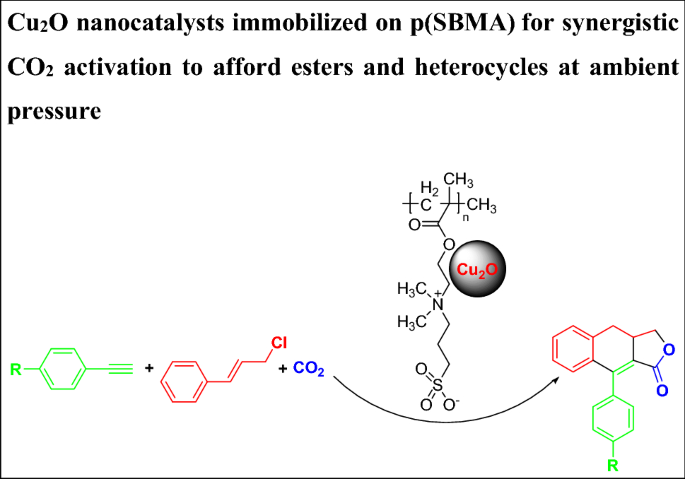 Access options
Buy single article
Instant access to the full article PDF.
US$ 39.95
Tax calculation will be finalised during checkout.
Subscribe to journal
Immediate online access to all issues from 2019. Subscription will auto renew annually.
US$ 119
Tax calculation will be finalised during checkout.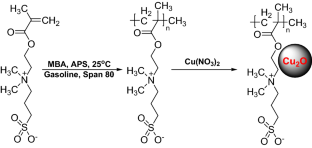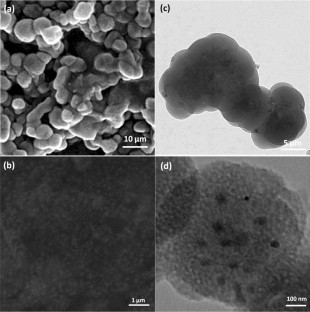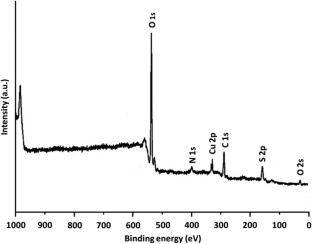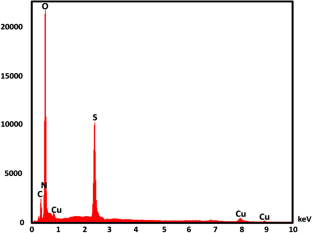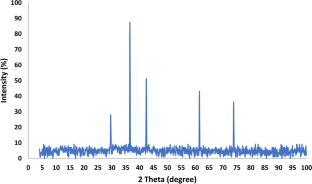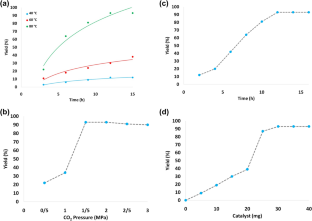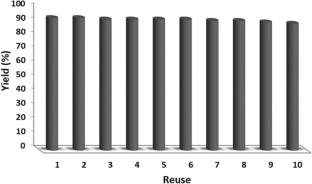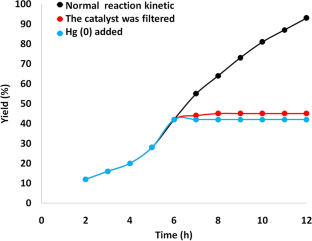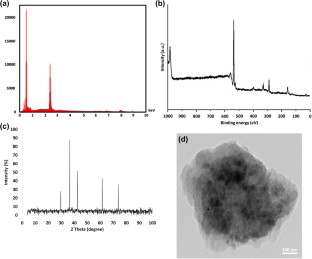 References
1.

He Z, Xia Y, Tang B, Jiang X, Su J (2016) Mater Lett 184:148–151

2.

Li H, Su Z, Hu S, Yan Y (2017) Appl Catal B 207:134–142

3.

Scuderi V, Amiard G, Boninelli S, Scalese S, Miritello M, Sberna PM, Impellizzeri G, Privitera V (2016) Mater Sci Semicond Process 42:89–93

4.

Nielsen DU, Hu XM, Daasbjerg K, Skrydstrup T (2018) Nat Catal 1:244–254

5.

Peter SC (2018) ACS Energy Lett 3:1557–1561

6.

Wei J, Ge Q, Yao R, Wen Z, Fang C, Guo L, Xu H, Sun J (2017) Nat Commun 8:15174

7.

Poliakoff M, Leitner W, Streng ES (2015) Faraday Discuss 183:9–17

8.

Aresta M, Tommasi I (1997) Energ Convers Manag 38:S373–S378

9.

Clark JH (2006) Green Chem 8:17–21

10.

Clark JH (1999) Green Chem 1:1–8

11.

Sheldon RA (2007) Green Chem 9:1273–1283

12.

Sheldon RA (2016) Green Chem 18:3180–3183

13.

Huang K, Sun CL, Shi ZJ (2011) Chem Soc Rev 40:2435–2452

14.

Pinaka A, Vougioukalakis GC (2015) Coord Chem Rev 288:69–97

15.

Yu D, Teong SP, Zhang Y (2015) Chem Rev 293–294:279–291

16.

Goeppert A, Czaun M, Jones JP (2014) Chem Soc Rev 43:7995–8048

17.

Peppel W (1958) J Ind Eng Chem 50:767–770

18.

Shaikh AAG, Sivaram S (1996) Chem Rev 96:951–976

19.

North M, Pasquale R (2009) Angew. Chem Int Ed 48:2946–2948

20.

Yan P, Jing HW (2009) Adv Synth Catal 351:1325–1332

21.

Baba A, Nozaki T, Matsuda H (1987) Bull Chem Soc Jpn 60:1552–1554

22.

North M, Young C (2011) Catal Sci Technol 1:93–99

23.

Supasitmongkol S, Styring P (2014) Catal Sci Technol 4:1622–1630

24.

Elmas S, Subhani MA, Harrer M, Leitner W, Sundermeyer J, Mueller TE (2014) Catal Sci Technol 4:1652–1657

25.

Pena Carrodeguas L, Gonzalez-Fabra J, Castro-Gomez F, Bo C (2015) Chem Eur J 21:6115–6122

26.

Montoya CA, Paninho AB, Felix PM, Zakrzewska ME, Vital J, Najdanovic-Visak V, Nunes AVM (2015) J Supercrit Fluid 100:155–159

27.

Macherla VR, Liu J, Sunga M, White DJ, Grodberg J, Teisan S, Lam KS, Potts BC (2007) J Nat Prod 70:1454–1457

28.

Katayama S, Myoga A, Akahori Y (1992) J Phys Chem 96:4698–4701

29.

Zhao Y, Chen W, Yang Y, Yang X, Xu H (2007) Colloid Polym Sci 285:1395–1400

30.

Mohan YM, Geckeler KE (2007) React Funct Polym 67:144–155

31.

Das M, Kumacheva E (2006) Colloid Polym Sci 284:1073–1084

32.

Georgiev GS, Kamenska EB, Vassileva ED, Kamenova IP, Georgieva VT, Iliev SB, Ivanov IA (2006) Biomacromol 7:1329–1334

33.

Kamenova I, Harrass M, Lehmann B, Friedrich K, Ivanov I, Georgiev G (2007) Macromol Symp 254:122–127

34.

Das M, Sanson N, Kumacheva E (2008) Chem Mater 20:7157–7163

35.

Chen SF, Zheng J, Li LY, Jiang SY (2005) J Am Chem Soc 127:14473–14478

36.

Vogler EA (1998) Adv Colloid Interface Sci 74:69–117

37.

Ratner BD, Hoffman AS, Schoen FJ, Lemons JE (2004) Biomaterials science: anintroduction to materials in medicine. Academic Press, San Diego, pp 59–65

38.

Shih YJ, Chang Y (2010) Langmuir 26:17286–17294

39.

Zhang Z, Chen SF, Chang Y, Jiang SY (2006) J Phys Chem B 110:10799–10804

40.

Zhang Z, Chao T, Chen SF, Jiang SY (2006) Langmuir 22:10072–10077

41.

Ladd J, Zhang Z, Chen SF, Hower JC, Jiang SY (2008) Biomacromol 9:1357–1361

42.

Cheng G, Zhang Z, Chen SF, Bryers JD, Jiang SY (2007) Biomaterials 28:4192–4199

43.

Zhang Z, Zhang M, Chen SF, Horbett TA, Ratner BD, Jiang SY (2008) Biomaterials 29:4285–4291

44.

Zhang Z, Chao T, Liu LY, Cheng G, Ratner BD, Jiang SY (2009) J Biomat Sci Polym E 20:1845–1859

45.

Chang Y, Chen SF, Zhang Z, Jiang SY (2006) Langmuir 22:2222–2226

46.

Tian M, Wang J, Zhang E, Li J, Duan C, Yao F (2013) Langmuir 29:8076–8085

47.

Heath DE, Cooper SL (2012) Acta Biomater 8:2899–2910

48.

Zhang J, Xu S, Kumacheva E (2004) J Am Chem Soc 126:7908–7914

49.

Ajmal M, Siddiq M, Al-Lohedan H, Sahiner N (2014) RSC Adv 4:59562–59570

50.

Gulati U, Rajesh UC, Rawat DS, Zaleski JM (2020) Green Chem 22:3170–3177
Acknowledgement
This work was supported by the Special Scientific Research Project of Shaanxi Education Department (Nos:19JK0904, 18JK1194) and Science Research Foundation of Xijing University (Nos: XJ18T03, XJ18B05).
Additional information
Publisher's Note
Springer Nature remains neutral with regard to jurisdictional claims in published maps and institutional affiliations.
About this article
Cite this article
Zhu, Y., Xu, G., Song, W. et al. Cu2O Nanocatalysts Immobilized on p(SBMA) for Synergistic CO2 Activation to Afford Esters and Heterocycles at Ambient Pressure. Catal Lett (2021). https://doi.org/10.1007/s10562-020-03518-z
Received:

Accepted:

Published:
Keywords
Nano catalyst

Cu2O

Green chemistry

Carbon dioxide