Abstract
This paper reported an environmentally benign strategy for the synthesis of a magnetic metal–organic framework (Fe3O4@Ni–Co-BTCNPs) via a multi-step procedure. The catalytic performance of Fe3O4@Ni–Co-BTCNPs was evaluated in the selective aerobic oxidation of alcohol substrates (including primary and secondary aliphatic and benzylic alcohols) in water and under solar light irradiation.
Graphic Abstract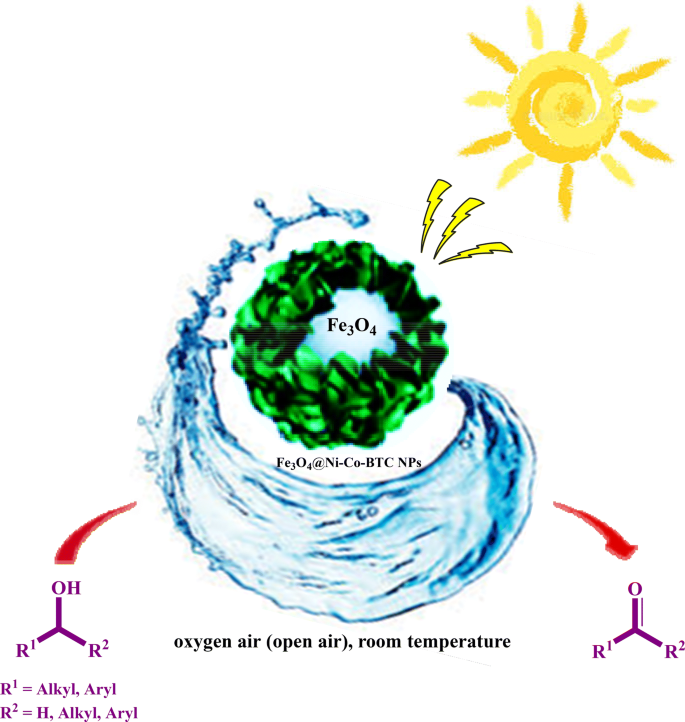 Access options
Buy single article
Instant access to the full article PDF.
US$ 39.95
Tax calculation will be finalised during checkout.
Subscribe to journal
Immediate online access to all issues from 2019. Subscription will auto renew annually.
US$ 119
Tax calculation will be finalised during checkout.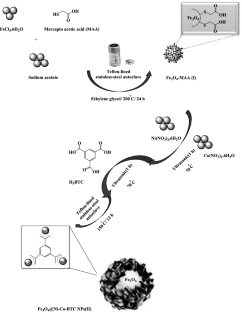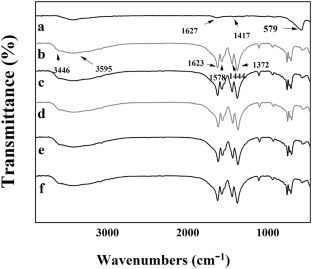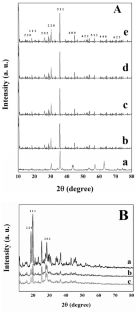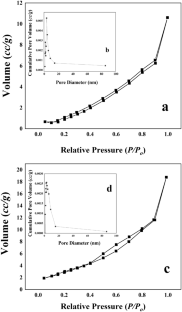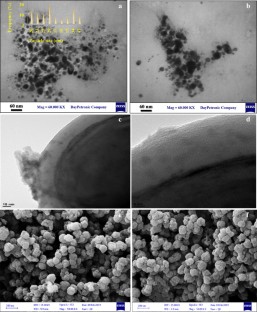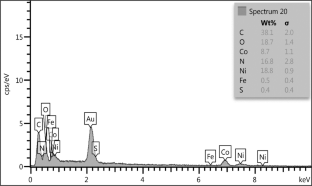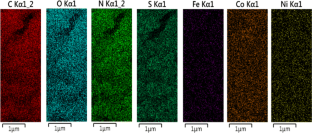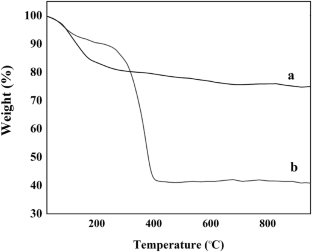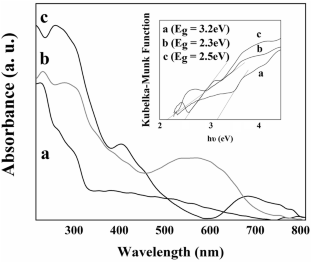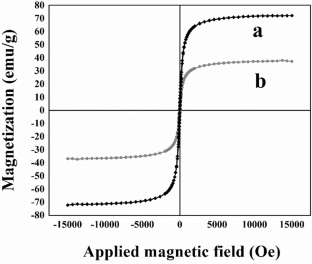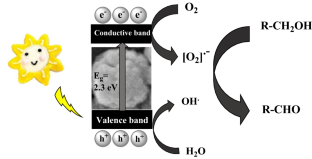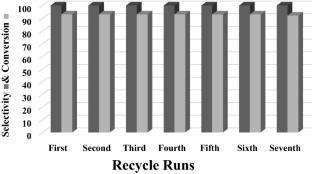 References
1.

Sheldon RG, Kochi BJ (1981) In metal-catalyzed oxidations of organic compounds. Academic Press, New York

2.

Martins LMDRS, Ribeiro APC, Carabineiro SAC, Figueiredoc JL, Pombeiro AJL (2016) Dalton Trans 45:6816

3.

Brink GJT, Arends IWCE, Sheldon RA (2000) Science 287:1636

4.

Enache DI, Edwards JK, Landon P, Solsona-Espriu B, Carley AF, Herzing AA, Watanabe M, Kiely CJ, Knight DW, Hutchings GJ (2006) Science 311:362

5.

Abad A, Almela C, Corma A, Garcıa H (2006) Tetrahedron 62:6666

6.

Kashparova VP, Klushin VA, Zhukova IY, Kashparov IS, Chernysheva DV, Ilchibaeva IB, Smirnova NV, Kagan ES, Chernyshev VM (2017) Tetrahedron Lett 58:3517

7.

Pina CD, Falletta E, Rossi M (2008) J Catal 260:384

8.

Zhan BZ, White MA, Sham TK, Pincock JA, Doucet RJ, Rao KVR, Robertson KN, Cameron TS (2003) J Am Chem Soc 125:2195

9.

Zamani M, Akhlaghinia B, Mohammadinezhad A (2018) ChemistrySelect 3:9431

10.

Mann S, Shenton W, Li M, Connolly S, Fitzmaurice D (2000) Adv Mater 12:147

11.

Dujardin E, Mann S (2002) Adv Mater 14:775

12.

Uozumi Y, Nakao R (2003) Angew Chem 115:204

13.

Abedi S, Morsali A (2017) New J Chem 41:5846

14.

Dai J, Zou H, Shi Z, Yang H, Wang R, Zhang Z, Qiu S (2018) ACS Appl Mater Interfaces 10:33474

15.

Jin X, Ye L, Wang H, Su Y, Xie H, Zhong Z, Zhang H (2015) Appl Catal B 165:668

16.

López-Tenllado FJ, Murcia-López S, Gómez DM, Marinas A, Marinas JM, Urbano FJ, Navío JA, Hidalgo MC, Gatica JM (2015) Appl Catal Gen 505:375

17.

Marotta R, Somma ID, Spasiano D, Andreozzi R, Caprio V (2013) J Chem Technol Biotechnol 88:864

18.

Fox MA, Dulay MT (1993) Chem Rev 93:341

19.

Chen X, Shen S, Guo L, Mao SS (2010) Chem Rev 110:6503

20.

Li XH, Chen JS, Wang X, Sun J, Antonietti M (2011) J Am Chem Soc 133:8074

21.

Zhang J, Yu J, Jaroniec M, Gong JR (2012) Nano Lett 12:4584

22.

Boppana VBR, Yusuf S, Hutchings GS, Jiao F (2013) Adv Funct Mater 23:878

23.

Bora LV, Mewada RK (2017) Renew Sust Energy Rev 76:1393

24.

Moniz SJA, Shevlin SA, Martin DJ, Guo ZX, Tang J (2015) Energy Environ Sci 8:731

25.

Schultz DM, Yoon TP (2014) Science 343:1239176

26.

Nguyen BH, Redden A, Moeller KD (2014) Green Chem 16:69

27.

Lalitha K, Sadanandam G, Kumari VD, Subrahmanyam M, Sreedha B, Hebalkar NY (2010) J Phys Chem C 114:22181

28.

Zhu S, Xu T, Fu H, Zhao J, Zhu Y (2007) Environ Sci Technol 41:6234

29.

Zhang L, Baumanis C, Robben L, Kandiel T, Bahnemann D (2011) Small 7:2714

30.

Ziarati A, Badiei A, Luque R (2019) Appl Catal B 240:72

31.

Shen L, Liang S, Wu W, Lianga R, Wu L (2013) J Mater Chem A 1:11473

32.

Xu X, Liu R, Cui Y, Liang X, Lei C, Meng S, Ma Y, Lei Z, Yang Z (2017) Appl Catal B 210:484

33.

Wang D, Li Z (2015) Catal Sci Technol 5:1623

34.

Zhang Z, Chen Y, Xu X, Zhang J, Xiang G, He W, Wang X (2014) Angew Chem Int Ed 53:429

35.

Jeremias F, Lozan V, Henninger SK, Janiak C (2013) Dalton Trans 42:15967

36.

Yang Y, Wang F, Yang Q, Hu Y, Yan H, Chen YZ, Liu H, Zhang G, Lu J, Jiang HL, Xu H (2014) ACS Appl Mater Interfaces 6:18163

37.

Li J, Gao H, Tan L, Luan Y, Yang M (2016) Eur J Inorg Chem 30:4906

38.

Gan Q, Liu B, Zhao K, He Z, Liu S (2018) Electrochim Acta 279:152

39.

Ke F, Qiu LG, Yuan YP, Jiang X, Zhu JF (2012) J Mater Chem 22:9497

40.

Zhao X, Liu S, Tang Z, Niu H, Cai Y, Meng W, Wu F, Giesy JP (2015) Sci Rep 5:11849

41.

Li Q, Jiang S, Ji S, Shi D, Yan J, Huo Y, Zhang Q (2014) Ind Eng Chem Res 53:14948

42.

Motevalli K, Zarghami Z, Panahi-Kalamuei M (2016) J Mater Sci 27:4794

43.

Rahmanifar MS, Hesari H, Noori A, Masoomi MY, Morsali A, Mousavi MF (2018) Electrochim Acta 275:76

44.

Zhang B, Zhang J, Liu C, Sang X, Peng L, Ma X, Wu T, Han B, Yang G (2015) RSC Adv 5:37691

45.

Kumaraguru S, Pavulraj R, Mohan S (2017) Trans IMF 95:131

46.

Ge D, Peng J, Qu G, Geng H, Deng Y, Wu J, Cao X, Zheng J, Gu H (2016) New J Chem 40:9238

47.

Alqadami AA, Naushad M, Alothman ZA, Ghfar AA (2017) ACS Appl Mater Interfaces 9:36026

48.

Abednatanzi S, Abbasi A, Masteri-Farahani M (2015) J Mol Catal A 399:10

49.

Zhang X, Luo J, Wan K, Plessers D, Sels B, Song J, Chen L, Zhang T, Tang P, Morante JR, Arbiol J, Fransaer J (2019) J Mater Chem A 7:1616

50.

Tian F, Qiao C, Zheng R, Ru Q, Sun X, Zhang Y, Meng C (2019) RSC Adv 9:15642

51.

Zhang Y, Xu YJ (2014) RSC Adv 4:2904

52.

Yang J, Wang M, Zhao S, Liu Y, Zhang W, Wu B, Liu Q (2019) Int J Hydrog Energy 44:870

53.

Cai J, Lu JY, Chen QY, Qu LL, Lu YQ, Gao GF (2017) New J Chem 41:3882

54.

Chen YZ, Wang ZU, Wang H, Lu J, Yu SH, Jiang HL (2017) J Am Chem Soc 139:2035

55.

Liu L, Tai X, Zhou X, Hou J, Zhang Z (2019) J Alloys Compd 790:326

56.

Liu H, Liu Y, Li Y, Tang Z, Jiang H (2010) J Phys Chem C 114:13362

57.

Tian H, Zhao J, Wang X, Wang L, Hao L, Wang G, Huang J, Liu J, Lu GQ (2020) Natl Sci Rev. https://doi.org/10.1093/nsr/nwaa080

58.

Ding CW, Luo W, Zhou JY, Ma XJ, Chen GH, Zhou XP, Li D (2019) ACS Appl Mater Interfaces 11:45621

59.

Upadhyaya A, Rincón G (2019) J Water Resour Prot 11:1207

60.

Adam RE, Pozina G, Willander M, Nur O (2018) Photonic Nanostruct 32:11

61.

Yu L, Lin Y, Li D (2017) Appl Catal B 216:88

62.

Sadollahkhani A, Ibupoto ZH, Elhag S, Nur O, Willander M (2014) Ceram Int 40:11311

63.

Sadollahkhani A, Nur O, Willander M, Kazeminezhad I, Khranovskyy V, Eriksson MO, Yakimova R, Holtz PO (2015) Ceram Int 41:7174

64.

Sadollahkhani A, Kazeminezhad I, Lu J, Nur O, Hultman L, Willander M (2014) RSC Adv 4:36940

65.

Fu Y, Sun D, Chen Y, Huang R, Ding Z, Fu X, Li Z (2012) Angew Chem Int Ed 51:3364

66.

Dan-Hardi M, Serre C, Frot T, Rozes L, Maurin G, Sanchez C, Férey G (2009) J Am Chem Soc 131:10857

67.

Fu Y, Sun L, Yang H, Xu L, Zhang F, Zhu W (2016) Appl Catal B 187:212

68.

Wu Z, Huang X, Zheng H, Wang P, Hai G, Dong W, Wang G (2018) Appl Catal B 224:479

69.

Unsworth CA, Coulson B, Chechik V, Douthwaite RE (2017) J Catal 354:152

70.

Abedi S, Morsali A (2014) ACS Catal 4:1398
Acknowledgements
The authors gratefully acknowledge the partial support of this study by Ferdowsi University of Mashhad Research Council (Grant No. p/3/43367).
Ethics declarations
Conflict of interest
There is no conflict of interest for each contributing author.
Additional information
Publisher's Note
Springer Nature remains neutral with regard to jurisdictional claims in published maps and institutional affiliations.
About this article
Cite this article
Mohammadinezhad, A., Akhlaghinia, B. Engineered Superparamagnetic Core–Shell Metal–Organic Frame-Work (Fe3O4@Ni–Co-BTC NPs) with Enhanced Photocatalytic Activity for Selective Aerobic Oxidation of Alcohols Under Solar Light Irradiation. Catal Lett 151, 107–123 (2021). https://doi.org/10.1007/s10562-020-03291-z
Received:

Accepted:

Published:

Issue Date:
Keywords
Magnetic metal–organic framework (Fe3O4@Ni–Co-BTCNPs)

Green media

Solar light irradiation