Abstract
Manganese oxide catalysts having pure hausmanite (Mn3O4) phase but different morphologies were synthesized using three different facile methods namely precipitation method (MPM), reduction method (MRM) and solution combustion method (MSM). In spite of having the same phase, their catalytic activities showed strong dependence on their morphologies. Mn3O4 synthesized using the reduction method had a 3D framework of interconnected hexagonal crystallites. Consequently, it showed the best activity among the synthesized and commercial Mn3O4 catalysts both for carbon monoxide and toluene oxidation. This superior activity of MRM was correlated to its uniform pores and ability to desorb oxygen adspecies easily due to its morphology. The catalytic oxidation activity of this catalyst was not significantly affected at high space velocities. Thermal stability of the best performing catalyst was demonstrated through its stable cyclic performance, both for carbon monoxide and toluene oxidation.
Graphic Abstract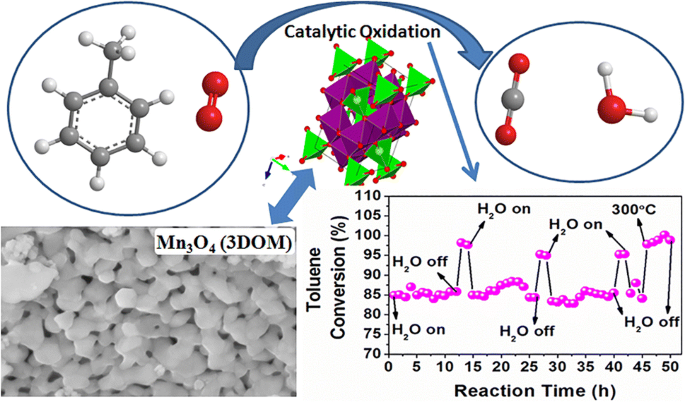 Access options
Buy single article
Instant access to the full article PDF.
US$ 39.95
Tax calculation will be finalised during checkout.
Subscribe to journal
Immediate online access to all issues from 2019. Subscription will auto renew annually.
US$ 119
Tax calculation will be finalised during checkout.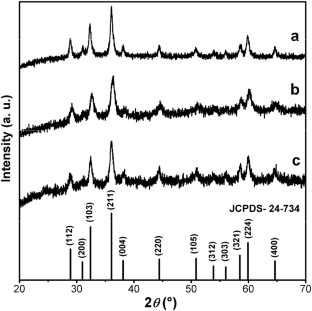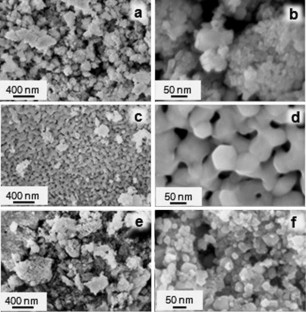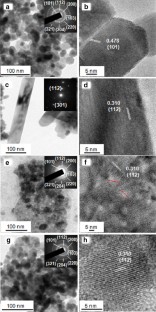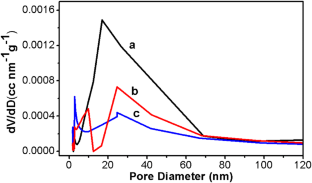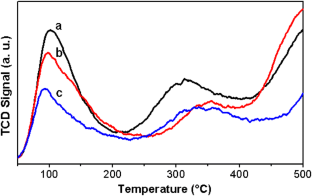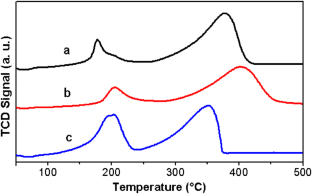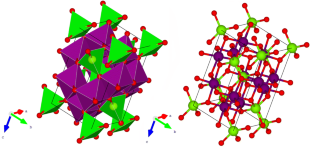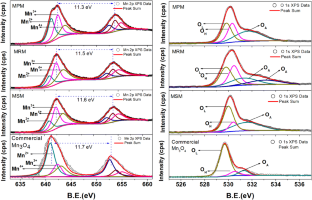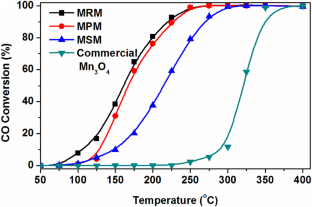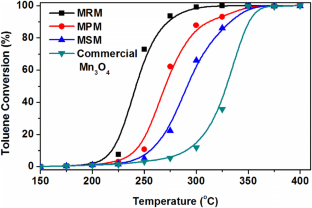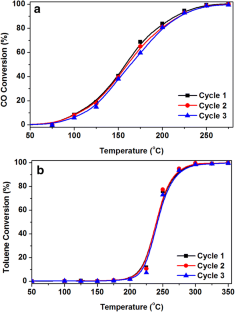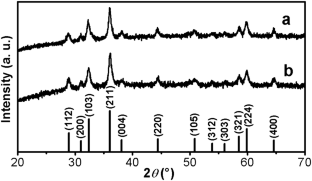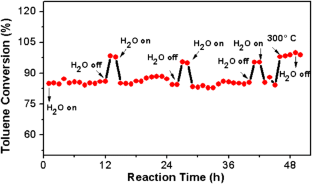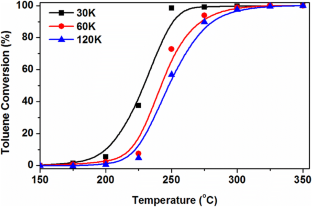 Acknowledgements
Financial support from DST, India under the Nano-Mission Programme (DST no: SR/NM/NS-1176/2013(G)) is gratefully acknowledged. Dr. Satyanarayana Chilikuri and his team from CSIR-NCL, India are being thanked for carrying out TPD experiments. A part of this work was performed at King Saud University, Saudi Arabia. The authors extend their appreciation to the International Scientific Partnership Program ISPP at King Saud University for funding this research work through ISPP# 0057. NEERI KRC No.: CSIR-NEERI/KRC/2019/NOV/ERMD/1.
Additional information
Publisher's Note
Springer Nature remains neutral with regard to jurisdictional claims in published maps and institutional affiliations.
About this article
Cite this article
Pulleri, J.K., Singh, S.K., Yearwar, D. et al. Morphology Dependent Catalytic Activity of Mn3O4 for Complete Oxidation of Toluene and Carbon Monoxide. Catal Lett 151, 172–183 (2021). https://doi.org/10.1007/s10562-020-03278-w
Received:

Accepted:

Published:

Issue Date:
Keywords
Mn3O4

Shape tailored

Catalytic oxidation

VOCs

Carbon monoxide