A description is given of a new dynamic method for controlling the dynamic viscosity of liquids. The method is different from the previously known ones in that the angular acceleration of a probe immersed in a liquid sample under investigation is used as a control parameter. As an example, dynamic viscosity of a sample of G-Energy 10W-60 engine oil was monitored by the dynamic method. The discrepancy between the results of monitoring the dynamic viscosity of the oil in the temperature range from 40 to 100 °C by the developed dynamic method and the passport data (according to GOST 33–2016) was slightly more than 2 %.
Access options
Buy single article
Instant access to the full article PDF.
US$ 39.95
Tax calculation will be finalised during checkout.
Subscribe to journal
Immediate online access to all issues from 2019. Subscription will auto renew annually.
US$ 119
Tax calculation will be finalised during checkout.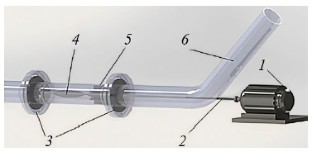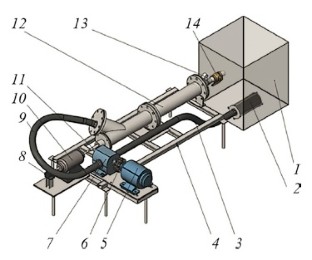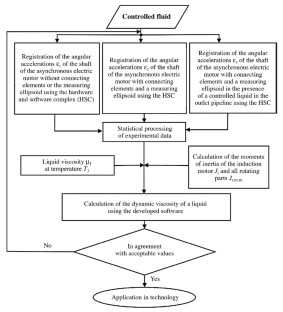 References
1.

V. A. Chuprin, Research and Development of Methods and Means for Monitoring the Viscosity and Density of Liquid Media Using Ultrasonic Normal Waves, Dissertation, Moscow (2015).

2.

E. N. Politov, Development of the Design and Study of the Dynamics of the Biotor Viscometer, Dissertation, Kursk (2005).

3.

Pat. RF 2690226. IPC G 01 N 11/10, Method of Dynamic Viscosity Control of a Liquid, A. V. Egorov, E. A. Veselov, and V. N. Belogusev; declared October 16, 2018; publ. May 31, 2019. Bul. No. 16.

4.

A. Egorov, V. Belogusev, and K. Kozlov, "The Method and instruments for induction motor mechanical parameters identification," International Journal of Applied Engineering Research, 10, No. 17, 37685–37691 (2015).

5.

A. V. Egorov, E. A. Veselov, V. N. Belogusev, et al., "Dynamic method for controlling dynamic viscosity of a liquid," International Workshop on Advanced Technologies in Material Science, Mechanical and Automation Engineering MIP: Engineering-2019, Krasnoyarsk, Russian Federation. V. 537, I. 3, June 25, 2019. Article number 032103.
Additional information
Translated from Khimicheskoe i Neftegazovoe Mashinostroenie, Vol. 56, No. 10, pp. 24–27, October, 2020.
About this article
Cite this article
Egorov, A.V., Veselov, E.A., Bezborodov, Y.N. et al. Novel Dynamic Method for Control of Dynamic Viscosity of Liquids. Chem Petrol Eng 56, 822–829 (2021). https://doi.org/10.1007/s10556-021-00847-7
Keywords
viscometer

dynamic viscosity

engine oil

laboratory bench