Erratum to: Production of Superlight Saraline Drill-In Fluid
The name of the first author should be Badrul Mohamed Jan Muhammad.
In the title and throughout the article "drill-in fluid" should be replaced by "completion fluid."
In the text of the paper "drilling" should be replaced by "perforating," and "pressure differential" should be replaced by "underbalance."
Figure 
2
was inadvertently omitted from the article in the Russian version. It is here attached with its caption: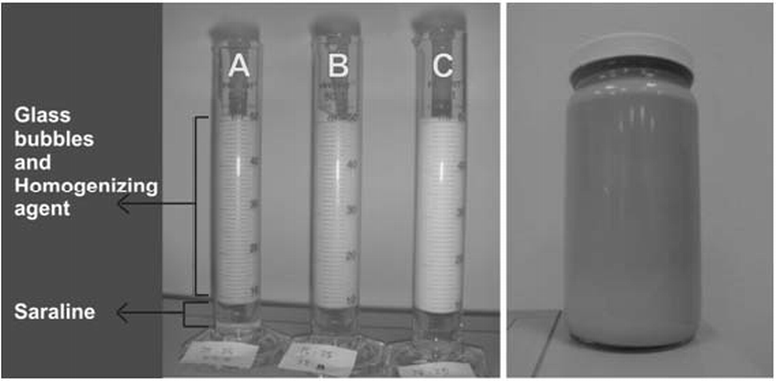 The second to the last paragraph on page 403 should read:
The results of determining the characteristics of fluids with different Saraline:GB ratios containing homogenizing and stabilizing agents are reported in Table 2. Addition of a homogenizing agent in the amount of 1–5 wt.% fluid (see Fig. 2a) with a Saraline:GB ratio of 75:25 reduces the viscosity of the mixture. This is because montmorillonite is the basic component (of the order of 90%) of the homogenizing agent, and in reacting with the glass bubbles, causes agglomeration of the mixture [8, 9]. The density of the mixture containing this agent increased, which decreased the underbalance in the wellbore. However, the stability of the mixture is very low (less than 1 day). A stabilizing agent must be added to obtain a stable fluid. Figure 2b shows the stable super lightweight completion fluid with homogenizing and stabilizing agents.
Copyright information
© Springer Science+Business Media, Inc. 2011