Abstract
One of the classical and traditional wall typology built in agricultural or pastoral landscapes are dry stone walls (walls built only of stones without concrete). These vertical surfaces are expected to increase habitat heterogeneity and to play an important role for biodiversity. This study focused on two groups of organisms: amphibians, represented by the rock-dwelling salamander Hydromantes strinatii, that are expected to use walls mainly as shelters, and molluscs, which use of walls may be affected mainly by the trophic resources available. A mountain area of the northern Appennines (NW-Italy) was surveyed to assess the differences between dry stone walls and the wall typologies in terms of morphology, surrounding landscape and salamander and mollusc occurrence; the relationships between wall typology features and salamander and mollusc distribution were assessed. Dry stone walls were more heterogeneous than concrete walls and hosted more lichens than natural rocky walls. They were more used by H. strinatii juveniles than the other walls and played an important role for their distribution. They were positively related to the occurrence of several molluscan species, including species with high ecological plasticity and rock-dwelling species. Among wall features, the most important for molluscs species distribution was vegetation cover, followed by lichen cover and heterogeneity, confirming the importance of trophic content for mollusc exploitation, while vegetated without concrete walls hosted higher number of species. The results suggest that dry stone walls can be important for fauna biodiversity and should be maintained and preserved as a part of landscape management.
Access options
Buy single article
Instant access to the full article PDF.
US$ 39.95
Tax calculation will be finalised during checkout.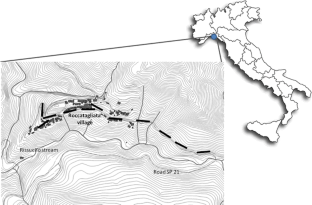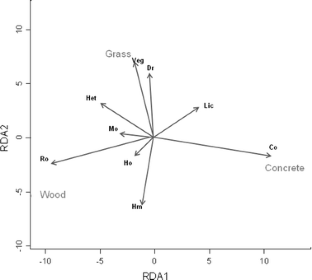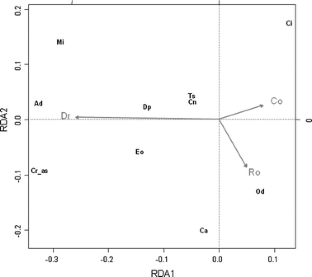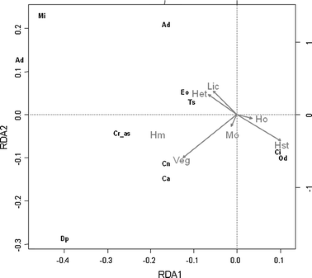 References
Armbruster GFJ, Hofer M, Baur B (2007) Effect of cliff connectivity on the genetic population structure of a rock-dwelling land snail species with frequent self-fertilization. Biochem Syst Ecol 35(6):325–333. doi:10.1016/j.bse.2006.12.005

Balland D (1992) Les eaux cachées. Études géographiques sur les galleries drainantes souterraines. Departement de Géographie, Univers Sorbonne, Paris

Baur B, Froberg L, Baur A (1995) Species diversity and grazing damage in a calcicolous lichen community on top of stone walls in Oland, Sweden. Ann Bot Fenn 32(4):239–250

Baur B, Cremene C, Groza C, Schileyko AA, Baur A, Erhardt A (2007a) Intensified grazing affects endemic plant and gastropod diversity in alpine grasslands of the Southern Carpathian Mountains (Romania). Biologia 62:438–445

Baur B, Froberg L, Muller SW (2007b) Effect of rock climbing on the calcicolous lichen community of limestone cliffs in the northern Swiss Jura Mountains. Nova Hedwigia 85(3–4):429–444. doi:10.1127/0029-5035/2007/0085-0429

Bloch CP, Higgins CL, Willig MR (2007) Effects of large-scale disturbance on metacommunity structure of terrestrial gastropods: temporal trends in nestedness. Oikos 116(3):395–406. doi:10.1111/j.2006.0030-1299.15391.x

Borcard D, Gillet F, Legendre P (2011) Numerical Ecology with R. Springer, New York

Burnham KP, Anderson DR (2002) Model selection and multimodel inference: a practical information-theoretic approach. Springer, New York

Camp CD, Jensen JB (2007) Use of twilight zones of caves by plethodontid salamanders. Copeia 3:594–604

Collier MJ (2013) Field boundary stone walls as exemplars of 'novel' ecosystems. Landsc Res 38(1):141–150. doi:10.1080/01426397.2012.682567

Cordoba M, Iglesias J, Castillejo J, Ribadulla P (2011) Assessment of slug populations in grassland with permanent refuge traps. IOBC/WPRS Bull 64:113–120

Darlington A (1981) Ecology of walls. Heinemann Educational Books, London

Dormann CF, Schweiger O, Augenstein I, Bailey D, Billeter R, de Blust G, DeFilippi R, Frenzel M, Hendrickx F, Herzog F, Klotz S, Liira J, Maelfait JP, Schmidt T, Speelmans M, van Wingerden WKRE, Zobel M (2007) Effects of landscape structure and land-use intensity on similarity of plant and animal communities. Glob Ecol Biogeog 16(6):774–787. doi:10.1111/j.1466-8238.2007.00344.x

Dover J, Sparks T, Clarke S, Gobbett K, Glossop S (2000) Linear features and butterflies: the importance of green lanes. Agric Ecosyst Environ 80(3):227–242. doi:10.1016/S0167-8809(00)00149-3

Fabian Y, Sandau N, Bruggisser OT, Kehrli P, Aebi A, Rohr RP, Naisbit RE, Bersier L-F (2012) Diversity protects plant communities against generalist molluscan herbivores. Ecol Evol 2(10):2460–2473. doi:10.1002/ece3.359

Ficetola GF, Pennati R, Manenti R (2012) Do cave salamanders occur randomly in cavities? An analysis with Hydromantes strinatii. Amphibia-Reptilia 33(2):251–259. doi:10.1163/156853812x638536

Ficetola GF, Pennati R, Manenti R (2013) Spatial segregation among age classes in cave salamanders: habitat selection or social interactions? Popul Ecol 55:217–226. doi:10.1007/s10144-012-0350-5

Francis RA (2011) Wall ecology: a frontier for urban biodiversity and ecological engineering. Prog Phys Geogr 35(1):43–63. doi:10.1177/0309133310385166

Gardener M (2012) Statistics for ecologists using R and Excel. Pelagic Publishing, Exeter

Guseinov E (2004) Natural prey of the jumping spider Menemerus semilimbatus (Hahn, 1827) (Araneae: Salticidae), with notes on its unusual predatory behaviour. Arthropoda Selecta 1:93–100

Heller J, Ittiel H (1990) Natural-history and population-dynamics of the land snail Helix-texta in Israel (Pulmonata, Helicidae). J Molluscan Stud 56:189–204. doi:10.1093/mollus/56.2.189

Hines JE (2006) PRESENCE2—software to estimate patch occupancy and related parameters. USGS-PWRC. http://www.mbr-pwrc.usgs.gov/software/presence.html. Accessed Jan 2014

Holland PG (1972) The pattern of species density of old stone walls in western Ireland. J Ecol 60(3):799–805

Iglesias-de la Cruz MC, Sanz-Rodriguez F, Zamarron A, Reyes E, Carrasco E, Gonzalez S, Juarranz A (2012) A secretion of the mollusc Cryptomphalus aspersa promotes proliferation, migration and survival of keratinocytes and dermal fibroblasts in vitro. Int J Cosmet Sci 34(2):183–189. doi:10.1111/j.1468-2494.2011.00699.x

Kerney MP, Cameron RAD (2006) Guide des escargots et limaces d'Europe. Delachaux et Niestlé, Paris

Larcena D (2009) 25 Balades sur les chemins de la pierre sèche. Le Bec en l'Air Editions/Apare, Avignon

Legendre P, Legendre L (1998) Numer Ecol. Elsevier, Amsterdam

MacKenzie DI (2006) Modeling the probability of resource use: the effect of, and dealing with, detecting a species imperfectly. J Wildl Manag 70(2):367–374

MacKenzie DI, Nichols JD, Lachman GB, Droege S, Royle JA, Langtimm CA (2002) Estimating site occupancy rates when detection probabilities are less than one. Ecology 83(8):2248–2255

Makhzoumi JM (2000) Landscape ecology as a foundation for landscape architecture: application in Malta. Landsc Urban Plan 50(1–3):167–177. doi:10.1016/S0169-2046(00)00088-8

Marshall EJR, Moonen AC (2002) Field margins in northern Europe: their functions and interactions with agriculture. Agric Ecosyst Environ 89(1–2):5–21. doi:10.1016/S0167-8809(01)00315-2

McClain CR, Nekola JC (2008) The role of local-scale processes on terrestrial and deep-sea gastropod body size distributions across multiple scales. Evol Ecol Res 10(1):129–146

McMillan MA, Nekola JC, Larson DW (2003) Effects of rock climbing on the land snail community of the Niagara Escarpment in southern Ontario, Canada. Conserv Biol 17(2):616–621. doi:10.1046/j.1523-1739.2003.01362.x

Nekola JC (2003) Large-scale terrestrial gastropod community composition patterns in the Great Lakes region of North America. Divers Distrib 9(1):U55–U56. doi:10.1046/j.1472-4642.2003.00165.x

Oksanen JR, Kindt R, O'Hara RB (2005) Vegan: community ecology package. Department of Statistics and Mathematics, Vienna University of Economics and Business Administration, Vienna. www.r-project.org. Accessed Jun 2007

Patil J, Ekhande AP, Padate GI (2012) A study of terrestrial molluscs with respect to their species richness, relative abundance and density in Toranmal Reserve Forest, North Maharashtra, India. Eur J Zool Res 1:26–30

R Development Core Team (2012) R: a language and environment for statistical computing. Foundation for Statistical Computing, Vienna

Rebelo R, Leclair MH (2003) Site tenacity in the terrestrial salamandrid Salamandra salamandra. J Herpetol 37(2):440–445. doi:10.1670/0022-1511(2003)037[0440:Stitts]2.0.Co;2

Salvidio S (1992) Diet and food utilization in a rock-face population of Speleomantes ambrosii. Vie Milieu 42(1):35–39

Salvidio S (2013) Homing behaviour in Speleomantes strinatii (Amphibia Plethodontidae): a preliminary displacement experiment. North-West J Zool 9(2):319

Smart CW (2002) A comparison between smaller (>63 μm) and larger (>150 μm) planktonic foraminiferal faunas from the Pleistocene of ODP Site 1073 (Leg 174A), New Jersey margin, NW Atlantic Ocean. Journal of Micropalaeontology 21:137–147

Stephens PA, Buskirk SW, Hayward GD, Del Rio CM (2007) A call for statistical pluralism answered. J App Ecol 44:461–463

Tanadini M, Schmidt BR, Meier P, Pellet J, Perrin N (2012) Maintenance of biodiversity in vineyard-dominated landscapes: a case study on larval salamanders. Anim Conserv 15(2):136–141. doi:10.1111/j.1469-1795.2011.00492.x

Tattersfield P, Warui CM, Seddon MB, Kiringe JW (2001) Land-snail faunas of afromontane forests of Mount Kenya, Kenya: ecology, diversity and distribution patterns. J Biogeogr 28(7):843–861. doi:10.1046/j.1365-2699.2001.00606.x

Ursenbacher S, Alvarez C, Armbruster GFJ, Baur B (2010) High population differentiation in the rock-dwelling land snail (Trochulus caelatus) endemic to the Swiss Jura Mountains. Conserv Genet 11(4):1265–1271. doi:10.1007/s10592-009-9956-3

Welter-Schultes FW (2012) European non-marine molluscs, a guide for species identification. Planet Poster Editions, Gottingen
Acknowledgments
The comments of M. K. Collier and of three other anonymous reviewers improved the quality of the manuscript. I am particularly grateful to Prof. Chenbei Chang for reading, commenting and revising a preliminary version of this manuscript. I thank also Laura Massobrio and Francesco Manenti for logistic support during field surveys.
Additional information
Communicated by Jorge M. Lobo.
About this article
Cite this article
Manenti, R. Dry stone walls favour biodiversity: a case-study from the Appennines. Biodivers Conserv 23, 1879–1893 (2014). https://doi.org/10.1007/s10531-014-0691-9
Received:

Revised:

Accepted:

Published:

Issue Date:
Keywords
Stone wall

Biodiversity

Landscape ecology

Salamander

Snail

Agricultural