Abstract
In this paper, we present six area-efficient transimpedance type second-order analog filters. There are many applications where the available signal is current, however the necessary signal for further processing is voltage type. For such applications the presented circuits will be a useful solution. The technique employed is called MOS-only technique and to the best of our knowledge this is the first attempt to implement transimpedance type filters with MOS-only technique. Starting from the core circuit biasing is illustrated and the functionality is shown with LT SPICE simulations using TSMC 0.18u technology parameters. From six core circuits one circuit is selected and the design is completed for illustration purpose.
Access options
Buy single article
Instant access to the full article PDF.
US$ 39.95
Tax calculation will be finalised during checkout.
Subscribe to journal
Immediate online access to all issues from 2019. Subscription will auto renew annually.
US$ 119
Tax calculation will be finalised during checkout.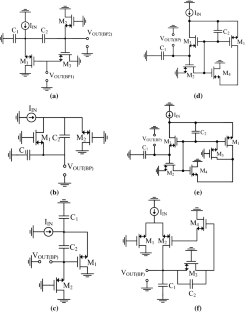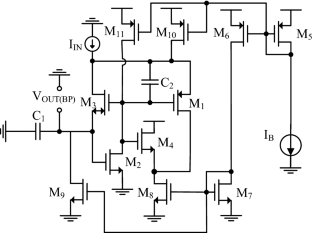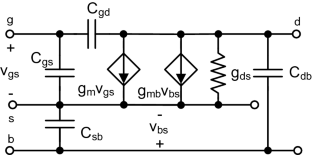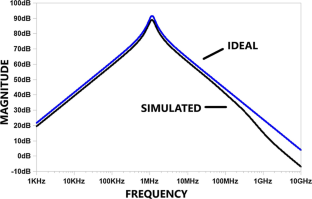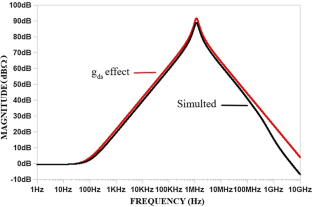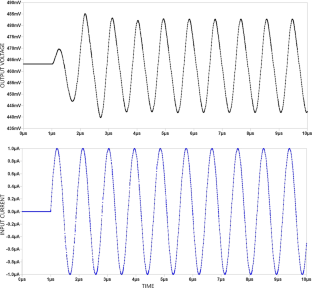 Additional information
Publisher's Note
Springer Nature remains neutral with regard to jurisdictional claims in published maps and institutional affiliations.
About this article
Cite this article
Cevik, I., Metin, B., Herencsar, N. et al. Transimpedance type MOS-C bandpass analog filter core circuits. Analog Integr Circ Sig Process (2021). https://doi.org/10.1007/s10470-020-01754-2
Received:

Revised:

Accepted:

Published:
Keywords
MOS only filter

MOS-C filter

Band pass filter

Transimpedence filter

Analog filter