Abstract
This study takes the role of food preference in food insecurity analysis seriously. Guided by feminist political ecology, I do so by underscoring bodily relationships to tuo zaafi a cereal based porridge upheld as a culturally important meal across semi-arid West Africa. Drawing from 12 months of mixed methods fieldwork in Upper West Ghana, I look at perceptions of this salient meal as well as rates of consumption of it to uncover how food preference features in food insecurity. I use the refrain routinely evoked by my interlocutors during the height of the food insecure season—"Every day it's tuo zaafi" as an anchoring datum point, an affectively effective statement. In this examination, I argue that when effectively acknowledged and assessed, food preference is a facet of food security that helps to not only identify hunger, but also articulate the experience with it. This articulation is important because it provides a necessarily broader perspective on the relationship between culture, food and health that challenge neo-liberal hued solutions to hunger.
Access options
Buy single article
Instant access to the full article PDF.
US$ 39.95
Tax calculation will be finalised during checkout.
Subscribe to journal
Immediate online access to all issues from 2019. Subscription will auto renew annually.
US$ 79
Tax calculation will be finalised during checkout.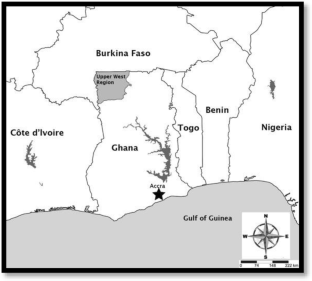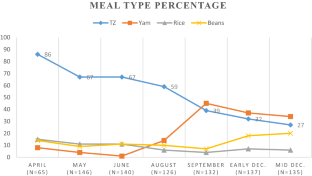 Notes
1.

Though more recent definitions exist, this 1996 definition remains a foundation for future iterations: "Food security, at the individual, household, national, regional and global levels [is achieved] when all people, at all times, have physical and economic access to sufficient, safe and nutrition food to meet their dietary needs and food preferences for an active and healthy life." (Pottier 1999, p. 13).

2.

3.

After my team and I orally relayed intent and purpose of the study, all study participants orally consented to participate.

4.

5.

Responses to formal questioning in May 2014 about why certain foods are favorites.

6.

In this interviewing technique, women I asked women to relay what kind of TZ they would prepare if they wanted to make a social impression and what kind of TZ they would prepare if they wanted sense of bodily satisfaction.

7.

The manifestation of prestige within the preparer, rather than only within the consumer is the objective. My teammates insisted on preparing this most prestigious variety of TZ for my family when they visited Ghana, even though they were aware that my family had no familiarity with TZ as a meal and did not know that the light and fluffy TZ served was necessarily highly esteemed.

8.

Here, bodily satisfaction refers to how people relate to the way the food sits in and is processed by the body. The interest in this question is in terms of immediate sense of satiation rather than long-term perceptions of health.

9.

To account for the gap between January and March in this dietary recall surveying, I rely on knowledge of the economic context to suggest that in these 3 months, levels of food insecurity are likely on the rise (as are TZ meals) given that produce from the harvests in September are already starting to dwindle (Ham 2016).

10.

This is an experience similar to that relayed by Finnis (2008) in their research on diet and dietary change in India.

11.

Feed the Future, designed and implemented by the USAID is one such intervention and one parallels the objectives of the even larger initiative by the G8, The New Alliance for Food Security and Nutrition. The underlying mechanisms of Feed the Future entail the scaling up of the production of maize, rice and soy in northern Ghana through public–private partnerships that support the development of these commodity chains.
References
Annegers, J.F. 1973. Seasonal food shortages in west Africa. Ecology of Food and Nutrition 2: 251–257.

Appendini, K., and M.G. Quijada. 2016. Consumption strategies in Mexican rural households: Pursuing food security with quality. Agriculture and Human Values 33: 439–454.

Carney, M. 2014. The biopolitics of 'food insecurity': Towards a critical political ecology of the body in studies of women's transnational migration. Journal of Political Ecology 21: 1–18.

Carr, E.R. 2006. Postmodern conceptualizations, modernist applications: Rethinking the role of society in food security. Food Policy 31: 14–29.

Coates, J. 2013. Build it back better: Deconstructing food security for improved measurement and action. Global Food Security 2 (3): 188–194.

Conrad, A. 2014. We are farmers: Agriculture, food security, and adaptive capacity among permaculture and conventional farmers in central Malawi. PhD dissertation, Department of Anthropology. Washington D.C: American University.

Cousins, T. 2016. Antiretroviral therapy and nutrition in Southern Africa: Citizenship and the grammar of hunger. Medical Anthropology 35 (5): 433–466.

Destombes, J. 2006. From long-term patterns of seasonal hunger to changing experiences of everyday poverty: North-eastern Ghana c. 1930–2000. The Journal of African History 47 (2): 181–205.

Finnis, E. 2007. The political ecology of dietary transitions: Changing production patterns in the Kolli Hills, India. Agriculture and Human Values 24: 343–353.

Finnis, E. 2008. Economic wealth, food wealth, and millet consumption: Shifting notions of food, identity, and development in south India. Food, Culture & Society 2 (4): 464–485.

Fitting, E. 2011. The struggle for maize: Campesinos, workers, and transgenic Corn in the Mexican Countryside. Durham, NC: Duke University Press.

Fortes, M., and S.L. Fortes. 1936. Food in the domestic economy of the Tallensi. Africa 9 (2): 237–276.

Gálvez, A. 2018. Eating NAFTA: Trade, food policies, and the destruction of Mexico. Berkeley, CA: University of California Press.

Gartaula, H., D. Johnson, R. Devkota, K. Khadka, and P. Chaudhary. 2017. From food security to food wellbeing: Examining food security through the lens of food wellbeing in Nepal's rapidly changing agrarian landscape. Agriculture and Human Values 34 (3): 573–589.

Ghana News Agency. 2014. Traders in Wa selling at a loss. https://www.ghananewsagency.org/economics/traders-in-wa-selling-at-a-loss-77249. Accessed 11 Feb 2018.

Ghana News Agency. 2017. Prices of foodstuff experience slight changes in Wa central market. https://www.ghananewsagency.org/economics/prices-of-foodstuff-experience-slight-changes-in-wa-central-market-117619. Accessed 11 Feb 2018.

Godfray, H.C., J.R. Beddington, I.R. Crute, L. Haddad, D. Lawrence, J.F. Muir, J. Pretty, S. Robinson, S.M. Thomas, and C. Toulmin. 2010. Food security: The challenge of feeding 9 billion people. Science 327: 812–818.

Goody, J. 1982. Cooking, cuisine and class: A study in comparative sociology. New York, NY: Cambridge University Press.

Ham, J.R. 2016. "Who knows tomorrow:" Food insecurity, distress, and managing the future in Upper West Ghana. PhD dissertation, Department of Anthropology. Athens, GA: University of Georgia.

Ham, J.R. 2017. Cooking to be modern, but eating to be healthy: The role of dawa-dawa in contemporary Ghanaian foodways. Food, Culture & Society 20 (2): 237–256.

Harris, L. 2015. Hegemonic waters and rethinking natures otherwise. In Practicing feminist political ecologies: Moving beyond the 'green economy', ed. W. Harcourt and I.L. Nelson, 157–181. London: Zed Books.

Hayes-Conroy, A. 2015. Political ecology of the body. In The international handbook of political ecology, ed. R.L. Bryant, 659–672. Northampton, MA: Edward Elgar Publishing Inc.

Hayes-Conroy, J., and A. Hayes-Conroy. 2013. Veggies and visceralities: A political ecology of food and feeling. Emotion, Space, Society 6: 81–90.

Hayes-Conroy, A., and E.L. Sweet. 2015. Whose adequacy?: (Re)imagining food security with displaced women in Medellin, Colombia. Agriculture and Human Values 32: 373–384.

Hesselberg, J., and J.A. Yaro. 2006. An assessment of the extent and causes of food insecurity in northern Ghana using a livelihood vulnerability framework. GeoJournal 67 (1): 41–55.

Hickel, J. 2016. The true extent of global poverty and hunger: Questioning the good news narrative of the Millennium Development Goals. Third World Quarterly 37 (5): 749–767.

Huhn, A. 2013. The tongue only works without worries: Sentiment and sustenance in a Mozambican town. Food and Foodways 21 (3): 186–210.

Hunter, J.M. 1967. Seasonal hunger in a part of the west African Savanna in Nangodi: A survey of bodyweights north-east Ghana". Transactions of the Institute of British Geographers 41: 167–185.

Jarosz, L. 2011. Defining world hunger: Scale and neoliberal ideology in international food security policy discourse. Food, Culture & Society 14 (1): 117–139.

Jarosz, L. 2014. Comparing food security and food sovereignty discourses. Dialogues in Human Geography 4 (2): 168–181.

Kudlu, C., and G.D. Stone. 2013. The trials of genetically modified food. Food, Culture, & Society 16 (1): 21–42.

Lappé, F.M., J. Clapp, M. Anderson, R. Broad, E. Messer, T. Pogge, and T. Wise. 2013. How we count hunger matters. Ethics and International Affairs 27 (3): 251–259.

Maxwell, D. 1996. Food security: A post-modern perspective. Food Policy 21 (2): 155–170.

Maxwell, D., B. Vaitla, and J. Coates. 2014. How do indicators of household food insecurity measure up? An empirical comparison from Ethiopia. Food Policy 47: 107–116.

Mudry, J., J. Hayes-Conroy, N. Chen, and A.H. Kimura. 2014. Other ways of knowing food. Gastronomica 14 (3): 27–33.

Nichols, C. 2015. Shifting production/shifting consumption: A political ecology of health perceptions in Kumaon, India. Geoforum 64: 182–191.

Nisbett, N. 2019. Understanding the nourishment of bodies at the center of food and health systems—Systemic, bodily and new materialist perspective on nutritional inequity. Social Science and Medicine 228: 9–16.

Noack, A.L., and N.R.M. Pouw. 2015. A blind spot in food and nutrition security: Where culture and social change shape the local food plate. Agriculture and Human Values 32: 169–182.

Nyantakyi Frimpong, H., and R. Bezner Kerr. 2015. A political ecology of high-input agriculture in northern Ghana. African Geographical Review 34 (1): 13–35.

Ohna, I., R. Kaarhus, and J. Kinabo. 2012. No meal without Ugali? Social significance of food and consumption in a Tanzanian village. Culture, Agriculture, Food and Environment 34 (1): 3–14.

Pottier, J. 1999. Anthropology of food: The social dynamics of food security. Malden, MA: Blackwell Publishers.

Quaye, W. 2008. Food security situation in northern Ghana: Coping strategies and related constraints. African Journal of Agricultural Research 3 (5): 334–342.

Reese, A. 2019. Black food geographies: Race, self-reliance, and food access in Washington, D.C.. Chapel Hill, NC: North Carolina Press.

Scheper-Hughes, N. 1992. Death without weeping: The violence of everyday life in Brazil. Berkeley, CA: University of California Press.

Scheper-Hughes, N., and M. Lock. 1987. The mindful body: A prolegomenon to future work in medical anthropology. Medical Anthropology Quarterly 1 (1): 6–41.

Weaver, L.J., C. Hadley, and D. Meek. 2014. Exploring the role of culture in the link between mental health and food insecurity: A case study from Brazil. Annals of Anthropological Practice 38 (2): 250–268.

World Food Program. 2009. Comprehensive food security and vulnerability analysis: Republic of Ghana. https://documents.wfp.org/stellent/groups/public/documents/ena/wfp201820.pdf?_ga=2.94609884.1923209586.1520628928-470754958.1520628928. Accessed 1 Feb 2018.

Yates-Doerr, E. 2015. Intervals of confidence: Uncertain accounts of global hunger. Biosocieties 10 (2): 229–246.

Yates-Doerr, E., and M. Carney. 2016. De-medicalizing health: The kitchen as a site of care. Medical Anthropology: Cross Cultural Studies in Health and Illness 35 (4): 305–321.
Acknowledgements
This research (University of Georgia IRB 00000143) was supported by the Womens Empowerment in Agriculture Index Fellowship administered by the International Food Policy Research Institute; a U.S. Borlaug Fellows Graduate Research Grant (#1021RR104338); and a Lemelson Pre-Dissertation Award from the Society for Psychological Anthropology. The author extends appreciation to the communities that hosted this research, her teammates in data collection, as well as to Kristin VanderMolen for comments on an earlier draft. Substantial feedback from three anonymous reviewers has been quite helpful for sharpening the thinking that shapes these results into a collectively telling story
Additional information
Publisher's Note
Springer Nature remains neutral with regard to jurisdictional claims in published maps and institutional affiliations.
About this article
Cite this article
Ham, J.R. "Every day it's tuo zaafi": considering food preference in a food insecure region of Ghana. Agric Hum Values 37, 907–917 (2020). https://doi.org/10.1007/s10460-020-10027-7
Accepted:

Published:

Issue Date:
Keywords
Food insecurity

Food preference

Tuo zaafi

Upper West Ghana

Feminist political ecology