Zusammenfassung
Eine deutschstämmige 65-jährige Frau stellte sich mit seit mehreren Wochen bestehenden und sich verschlimmernden Rückenschmerzen in der Notaufnahme vor. Wenige Tage später verstarb sie unter dem Bilde einer Sepsis, dessen sehr seltene Ursache durch eine Obduktion erkannt wurde.
Mit diesem Fallbericht wird die Wichtigkeit von Obduktionen aufgezeigt und in Zusammenhang mit den aktuellen Diskussionen im Rahmen des Qualitätsmanagements gebracht.
Abstract
A 65-year-old German woman was admitted to a hospital emergency department with progressively worsening back pain. She died a few days later due to septic shock, the very rare cause of death was revealed by an autopsy.
This case report emphasizes the importance of clinical autopsy especially against the background of hospital quality management.
This is a preview of subscription content, log in to check access.
Access options
Buy single article
Instant access to the full article PDF.
US$ 39.95
Price includes VAT for USA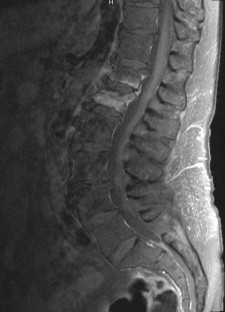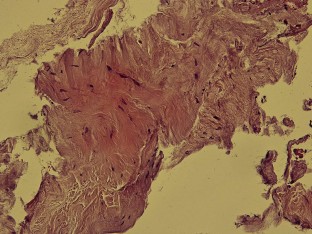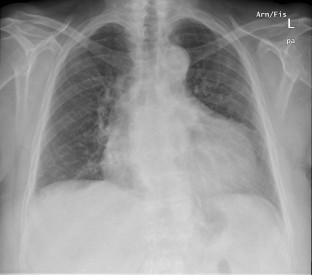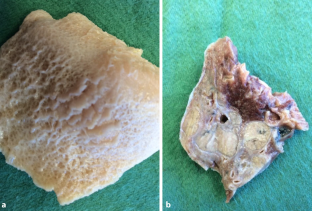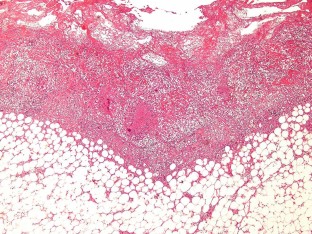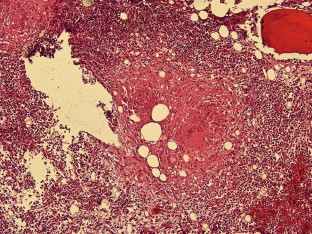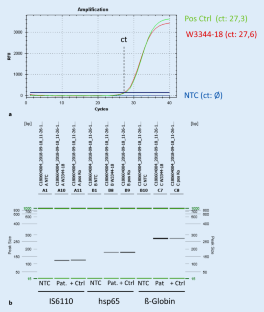 Literatur
1.

Metcalfe JZ, Everett CK, Steingart KR, Cattamanchi A, Huang L, Hopewell PC, Pai M (2011) Interferon‑γ release assays for active pulmonary tuberculosis diagnosis in adults in low- and middle-income countries: Systematic review and meta-analysis. J Infect Dis 204(Suppl 4):1120

2.

Sester M, Sotgiu G, Lange C, Giehl C, Girardi E, Migliori GB, Bossink A, Dheda K, Diel R, Dominguez J, Lipman M, Nemeth J, Ravn P, Winkler S, Huitric E, Sandgren A, Manissero D (2011) Interferon‑γ release assays for the diagnosis of active tuberculosis: A systematic review and meta-analysis. Eur Respir J 37(1):100

3.

Vereinbarung zu klinischen Sektionen gemäß §8 Abs. 1aNr. 3 KHEntgG (Obduktionsvereinbarung 2017) zwischen dem GKV-Spitzenverband, Berlin, dem Verband der Privaten Krankenversicherung, Köln, und der Deutschen Krankenhausgesellschaft, Berlin vom 19. Juli 2017

4.

Ärzteblatt (2017) Marburger Bund fordert mehr Aufklärung über Todesursachen. www.aerzteblatt.de/nachrichten/77908/Marburger-Bund-fordert-mehr-Aufklaerung-ueber-Todesursachen. Zugegriffen: 12. Okt. 2018

5.

Bundesverband Deutscher Pathologen, Friemann, J. https://www.pathologie.de/aktuelles/bdp-pressemitteilungen/bv-pressemitteilungen-detailansicht/?tx_ttnews%5Btt_news%5D=1429; Zugriffsdatum 14.11.2018

6.

Robert Koch-Institut (2017) Bericht zur Epidemiologie der Tuberkulose in Deutschland für das Jahr 2017. https://www.rki.de/DE/Content/InfAZ/T/Tuberkulose/Download/TB2017.pdf;jsessionid=AC170F6CCEFD458CB9E4A59012798270.2_cid372?__blob=publicationFile;. Zugegriffen: 1. Dez. 2018
Ethics declarations
Interessenkonflikt
S. Thum, A. Tannapfel, T. Hilje und R. Sen Gupta geben an, dass kein Interessenkonflikt besteht.
Für diesen Beitrag wurden von den Autoren keine Studien an Menschen oder Tieren durchgeführt. Für die aufgeführten Studien gelten die jeweils dort angegebenen ethischen Richtlinien. Für Bildmaterial oder anderweitige Angaben innerhalb des Manuskripts, über die Patienten zu identifizieren sind, liegt von ihnen und/oder ihren gesetzlichen Vertretern eine schriftliche Einwilligung vor.
Additional information
Dieser Beitrag erschien ursprünglich in Der Pathologe, Thum S et al. (2020) Obduktion klärt seltene Todesursache auf, https://doi.org/10.1007/s00292-019-00650-5
Redaktion
D. Gompelmann, Wien
F. J. Meyer, München
T. Wessendorf, Essen
About this article
Cite this article
Thum, S., Tannapfel, A., Hilje, T. et al. Obduktion klärt seltene Todesursache auf. Pneumologe 17, 271–275 (2020). https://doi.org/10.1007/s10405-020-00329-2
Schlüsselwörter
Sektion

Landouzy-Sepsis

Tuberkulose

Qualitätsmanagement

Spondylodiszitis
Keywords
Autopsy

Landouzy sepsis

Tuberculosis

Quality management

Spondylodiscitis