Abstract
Background
Gastro-esophageal reflux disease (GERD) can present with typical or atypical or laryngo-pharyngeal reflux (LPR) symptoms. Pulmonary aspiration of gastric refluxate is one of the most serious variants of reflux disease as its complications are difficult to diagnose and treat. The aim of this study was to establish predictors of pulmonary aspiration and LPR symptoms.
Methods
Records of 361 consecutive patient from a prospectively populated database were analyzed. Patients were categorized by symptom profile as predominantly LPR or GERD (98 GER and 263 LPR). Presenting symptom profile, pH studies, esophageal manometry and scintigraphy and the relationships were analyzed.
Results
Severe esophageal dysmotility was significantly more common in the LPR group (p = 0.037). Severe esophageal dysmotility was strongly associated with isotope aspiration in all patients (p = 0.001). Pulmonary aspiration on scintigraphy was present in 24% of patients. Significant correlation was established between total proximal acid on 24-h pH monitoring and isotope aspiration in both groups (p < 0.01). Rising pharyngeal curves on scintigraphy were the strongest predictors of isotope aspiration (p < 0.01).
Conclusions
Severe esophageal dysmotility correlates with LPR symptoms and reflux aspiration in LPR and GERD. Abnormal proximal acid score on 24-h pH monitoring associated with pulmonary aspiration in reflux patients. Pharyngeal contamination on scintigraphy was the strongest predictor of pulmonary aspiration.
This is a preview of subscription content, log in to check access.
Access options
Buy single article
Instant access to the full article PDF.
US$ 39.95
Price includes VAT for USA
Subscribe to journal
Immediate online access to all issues from 2019. Subscription will auto renew annually.
US$ 99
This is the net price. Taxes to be calculated in checkout.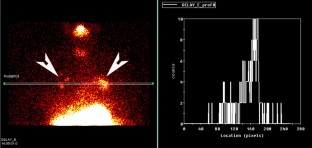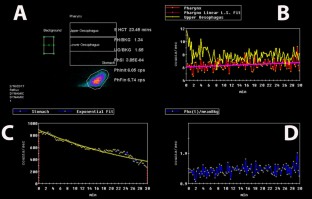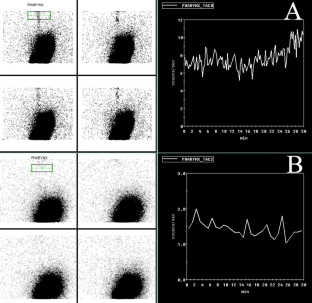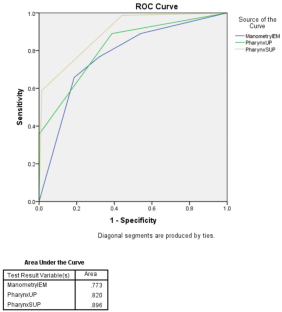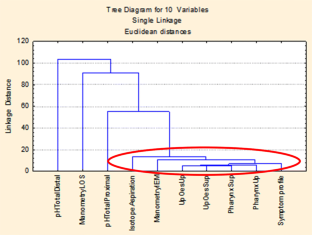 References
1.

Vakil N, Van Zanten SV, Kahrilas P, et al. The Montreal definition and classification of gastroesophageal reflux disease: a global evidence-based consensus. Am J Gastroenterol. 2006;101:1900–20.

2.

Barry DW, Vaezi MF. Laryngopharyngeal reflux: more questions than answers. Clevel Clin J Med. 2010;77:327–34.

3.

Martinucci I, de Bortoli N, Savarino E, et al. Optimal treatment of laryngopharyngeal reflux disease. Ther Adv Chronic Dis. 2013;4:287–301.

4.

Ravi K, Katzka DA. Esophageal impedance monitoring: clinical pearls and pitfalls. Am J Gastroenterol. 2016;111:1245–56.

5.

Lee JS, Collard HR, Raghu G, et al. Does chronic microaspiration cause idiopathic pulmonary fibrosis? Am J Med. 2010;123:304–11.

6.

Postma GN, Halum SL. Laryngeal and pharyngeal complications of gastroesophageal reflux disease. GI Motil. 2006. https://doi.org/10.1038/gimo46.

7.

Abou-Ismail A, Vaezi MF. Evaluation of patients with suspected laryngopharyngeal reflux: a practical approach. Curr Gastroenterol Rep. 2011;13:213–8.

8.

Falk GL, Beattie J, Ing A, et al. Scintigraphy in laryngopharyngeal and gastroesophageal reflux disease: a definitive diagnostic test? World J Gastroenterol. 2015;21:3619–27.

9.

Falk M, Van der Wall H, Falk GL. Differences between scintigraphic reflux studies in gastrointestinal reflux disease and laryngopharyngeal reflux disease and correlation with symptoms. Nucl Med Commun. 2015;36:625–30.

10.

Kahrilas PJ, Dodds WJ, Hogan WJ, et al. Esophageal peristaltic dysfunction in peptic esophagitis. Gastroenterology. 1986;91:897–904.

11.

Kahrilas PJ, Dent J, Dodds WJ, et al. A method for continuous monitoring of upper esophageal sphincter pressure. Dig Dis Sci. 1987;32:121–8.

12.

Simrén M, Silny J, Holloway R, et al. Relevance of ineffective oesophageal motility during oesophageal acid clearance. Gut. 2003;52:784–90.

13.

Fornari F, Blondeau K, Durand L, et al. Relevance of mild ineffective oesophageal motility (IOM) and potential pharmacological reversibility of severe IOM in patients with gastro-oesophageal reflux disease. Aliment Pharmacol Ther. 2007;26:1345–54.

14.

Abdel Jalil AA, Castell DO. Ineffective esophageal motility (IEM): the old-new frontier in esophagology. Curr Gastroenterol Rep. 2016;18:1.

15.

Burton L, Falk GL, Parsons S, et al. Benchmarking of a simple scintigraphic test for gastro-oesophageal reflux disease that assesses oesophageal disease and its pulmonary complications. Mol Imaging Radionucl Ther. 2018;27:113–20.

16.

Scott AJ, Knott M. A cluster analysis method for grouping means in the analysis of variance. Biometrics. 1974;30:507–12.

17.

Koufman JA, Aviv JE, Casiano RR, et al. Laryngopharyngeal reflux: position statement of the committee on speech, voice, and swallowing disorders of the American Academy of Otolaryngology-Head and Neck Surgery. Otolaryngol Head Neck Surg. 2002;127:32–5.

18.

Kamani T, Penney S, Mitra I, et al. The prevalence of laryngopharyngeal reflux in the English population. Eur Arch Otorhinolaryngol. 2012;269:2219–25.

19.

Spantideas N, Drosou E, Bougea A, et al. Laryngopharyngeal reflux disease in the Greek general population, prevalence and risk factors. BMC Ear Nose Throat Disord. 2015;15:7.

20.

Morice A, Spriggs J, Bell A. Utility of the Hull airways reflux questionnaire in the assessment of patients in the acute admissions unit. Eur Respir J. 2011;38:3513.

21.

Khoma O, Falk SE, Burton L, et al. Gastro-oesophageal reflux and aspiration: does laparoscopic fundoplication significantly decrease pulmonary aspiration. Lung. 2018;196:491–6.

22.

Chen CL, Szczesniak MM, Cook IJ. Identification of impaired oesophageal bolus transit and clearance by secondary peristalsis in patients with non-obstructive dysphagia. Neurogastroenterol Motil. 2008;20:980–8.

23.

Kahrilas PJ, Dodds WJ, Hogan WJ. Effect of peristaltic dysfunction on esophageal volume clearance. Gastroenterology. 1988;94:73–80.

24.

Irwin RS. Chronic cough due to gastroesophageal reflux disease: ACCP evidence-based clinical practice guidelines. Chest. 2006;129:80s–94s.

25.

Phua SY, McGarvey LP, Ngu MC, et al. Patients with gastro-oesophageal reflux disease and cough have impaired laryngopharyngeal mechanosensitivity. Thorax. 2005;60:488–91.

26.

Pearson JP, Parikh S, Orlando RC, et al. Reflux and its consequences the laryngeal, pulmonary and oesophageal manifestations. Conference held in conjunction with the 9th International Symposium on Human Pepsin (ISHP) Kingston-upon-Hull, UK, 21–23 April 2010. Aliment Pharmacol Ther. 2013;33(Suppl 1):1–71.
Funding
No funding was received towards this research. Research database is approved by the University of Notre Dame Australia Human Research Ethics Committee (019091S) on 23rd of July 2019.
Ethics declarations
Ethical statement
This research conforms to the ethical guidelines of the 1975 Declaration of Helsinki.
Conflict of interest
The authors declare that they have no conflict of interest.
Informed consent
All patient provided informed written consent to participate in research.
Additional information
Publisher's Note
Springer Nature remains neutral with regard to jurisdictional claims in published maps and institutional affiliations.
About this article
Cite this article
Khoma, O., Burton, L., Falk, M.G. et al. Predictors of reflux aspiration and laryngo-pharyngeal reflux. Esophagus 17, 355–362 (2020). https://doi.org/10.1007/s10388-020-00726-9
Received:

Accepted:

Published:

Issue Date:
Keywords
LPR

GERD

Reflux aspiration

Esophageal motility

Scintigraphy