Abstract
Hawthorn as a wild plant is an important fruit for human health. In this study, it was aimed to determine some physical and chemical properties of common hawthorn which is native plant of middle Anatolia in Turkey. According to chemical analysis results, crude protein, crude oil, ash, pH, acidity, total phenol contents and antioxidant activity values were found to be 3.03%, 1.22%, 2.77%, 4.08, 1.56%, 9.35 mg g−1 and 67.62% respectively. Some mineral matter contents as K, P, Ca, Mg, Fe, Na and B values were found to be 16,273.88 mg kg−1, 1316.92 mg kg−1, 1263.86 mg kg−1, 934.87 mg kg−1, 62.20 mg kg−1, 57.06 mg kg−1 and 42.28 mg kg−1 respectively. The values of mass, diameter, length, geometric mean diameter and sphericity of Common hawthorn fruit were determined as 0.93 g, 11.37 mm, 12.25 mm, 11.65 mm and 0.95 at 68.98% (db) humidity respectively. In addition, fruit hardness, chroma (C*), hue angle (h*) of hawthorn was found as 1.21 N, 28.94 ve 16.19 under same humidity respectively. According to study results, it can be concluded that the hawthorn fruits are admirable natural food for human nutrition, and it can be considered as reference for the future researches.
Access options
Buy single article
Instant access to the full article PDF.
US$ 39.95
Tax calculation will be finalised during checkout.
Subscribe to journal
Immediate online access to all issues from 2019. Subscription will auto renew annually.
US$ 72.19
Tax calculation will be finalised during checkout.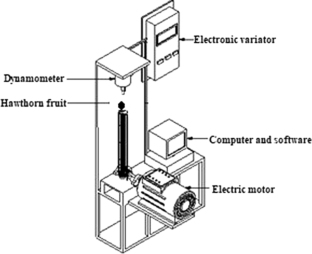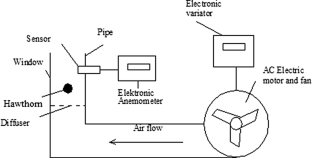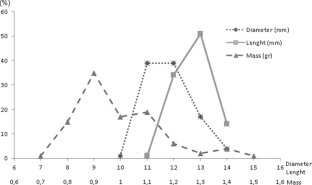 References
Anonymus (2016) Native trees, characteristics, tolerances and site suitability. http://www.moray.gov.uk/downloads/file58111.pdf [Accessed: 01.12.2016]

AOAC (1984) Official methods of analysis, 14th edn. Association of Official Analytical Chemists, Arlingon

Balta MF, Karakaya O, Ekici GK (2015) Çorum'da yetişen alıçların (Crataegus spp.) fiziksel özellikleri. Ordu Üniversitesi Bilim ve Teknoloji Dergisi 5(2):35–41

Basati Z, Habibi S, Rasooli-Sharabian V (2016) Some physical and mechanical properties of hawthorn fruit. The 3rd International CUA Graduate Students Symposium.. The book of extended abstracts, 234

Baytop T (1994) The dictionary of plant in Turkey. Turkish Language Association, Ankara, p 578 (in Turkish)

Bektaş M, Bükücü ŞB, Özcan A, Sütyemez M (2017) Akçadağ ve Hekimhan İlçelerinde Yetişen Alıç (Crataeugus Spp.) Genotiplerinin Bitki ve Pomolojik Özellikleri. J Agric Nat Sci 4(4):484–490

Benito S, Buxaderas S, Mitjavila MT (2004) Flavonoid metabolites and susceptibility of rat lipoproteins to oxidation. Am J Physiol Heart C 287:2819–2824

Çalişkan O, Gündüz K, Serçe S, Toplu C, Kamiloglu Ö, Sengül M, Ercişli S (2012) Phytochemical characterization of several hawthorn (Crataegus spp.) species sampled from the Eastern Mediterranean region of Turkey. Phcog Mag 8(29):16

Celiker MB (2008) The effect of using alic fruit with pekmez in ice cream production on quality of ice cream. Master's thesis. Afyon Kocatepe University, Graduate school of natural and applied science, Department of food Engineering, Afyonkarahisar, p 71 (in Turkish)

Cemeroğlu B (1992) The major analyses methods in fruit and vegetable processing industry (Meyve ve sebze işleme endüstrisinde temel analiz metotlari). 02‑2. Biltav Yayınları, Ankara, p 381 (in Turkish)

Çepel N (1994) Landscape ecology: textbook. Istanbul University, Istanbul (in Turkish)

Cevik L (2011) Investigation of Crataegus extract effects on kidney damage which made by dichlorvos. Master's thesis. Dumlupınar University, Graduate school of natural and applied science, Department of biology, Kütahya (in Turkish)

Chung JH, Verma LR (1989) Determination of friction coefficients of beans and peanuts. Trans ASAE 32:745–750

Cosmulescu S, Trandafir I, Nour V (2017) Phenolic acids and flavonoids profiles of extracts from edible wild fruits and their antioxidant properties. Int J Food Prop 20(12):3124–3134

Deshpande SD, Bal S, Ojha TP (1993) Physical properties of soybean. J Agric Eng Res 56:89–98

Emrem Ö (2008) Pekmez and marmalade processing from hawthorn (Crataegus oxyacantha). Master's Thesis. Afyon Kocatepe University, Graduate school of natural and applied science, department of food engineering, Afyonkarahisar (in Turkish)

Ercişli S, Yanar M, Sengul M, Yıldız H, Topdas EF, Görev T, Zengi Y, Yılmaz KU (2015) Physico-chemical and biological activity of hawthorn (Crataegus spp. L.) fruits in Turkey. Acta Sci Polonorum Hortorum Cultus 14(1):83–93

Ergezen MK (1999) Study of pharmacognosy on Crataegus tanacetifolia (lam.) pers. Ph.D. Thesis. Istanbul University, İstanbul, p 107 (in Turkish)

Gökmen S (2005) The colors and some fastness values which are obtained from wool carpet thraed's being dyeing with hawthorn (Crataegus sp. ve Cratageus sp.) and leaves. Master's Thesis. Selcuk University, Institute of social sciences, Konya (in Turkish)

Guan LP, Liu BY (2016) Antidepressant-like effects and mechanisms of flavonoids and related analogues. Eur J Med Chem 121:47–57

Gundogdu M, Ozrenk K, Ercisli S, Kan T, Kodad O, Hegedus A (2014) Organic acids, sugars, vitamin C content and some pomological characteristics of eleven hawthorn species (Crataegus spp.) from Turkey. Biol Res 47(1):21

Hauhouout-O'hara M, Criner BR, Brusewitz GH, Solie JB (2000) Selected physical characteristics and aerodynamic properties of cheat seed for separation from wheat. Agricultural Engineering International: the CIGR Journal of Scientific Research and Development II. ISSN: 1682-1130

Jain RK, Bal S (1997) Physical properties of pearl millet. J Agric Eng Res 66:85–91

Joshi C, Das SK, Mukherji RK (1993) Physical properties of pumpkin seeds. J Agric Eng Res 54:219–229

Khanali M, Haydari B, Khakpoor A (2017) Some physical and mechanical properties of crataegus fruit. Int J Crop Sci Technol 3(1):21–27

Kostić DA, Velicković JM, Mitić SS, Mitić MN, Randelović SS (2012) Phenolic content, and antioxidant and antimicrobial activities of Crataegus oxyacantha L (Rosaceae) fruit extract from Southeast Serbia. Trop J Pharm Res 11(1):117–124

Lamson Davis W, Matthew SB (2000) Antioxidants and cancer, part 3: quercetin. Altern Med Rev 5(3):196–208

Lee SK, Mbwambo ZH, Chung HS, Luyengi L, Games EJC, Mehta RG (1998) Evaluation of the antioxidant potential of natural products. Comb Chem High Throughput Screen 1:35–46

Liu S, Chang X, Liu X, Shen Z (2016) Effects of pretreatments on anthocyanin composition, phenolics contents and antioxidant capacities during fermentation of hawthorn (Crataegus pinnatifida) drink. Food Chem 212:87–95

Minitab C (1991) Minitab reference Manual (Release 7.1). Minitab Inc, Stat Coll, (PA 16801), USA

Mironeasa S, Todosi ES, Iuga M (2016) Physico-chemical characteristics, antioxidant activity and mineral content of hawthorn fruits from Suceava County. Food Environ Saf J 15(2):108–116

Mohsenin NN (1970) Physical properties of plant and animal material. Gordon and Breach, New York

Morgenson G (1999) Effects of cold stratification, warm-cold stratification, and acid scarification on seed germination of three Crataegus species. Tree Planters Notes 49(3):72–74

Okatan V, Gündoğdu M, Çolak AM (2017) Uşak'ta yetişen farklı alıç (Crataegus spp.) genotipi meyvelerinin bazı kimyasal ve pomolojik karakterlerinin belirlenmesi. Iğdır Üniv Fen Bilimler Enstitüsü Derg 7(3):39–44

Özcan M, Hacıseferoğulları H, Marakoğlu T, Arslan D (2005) Hawthorn (Crataegus spp.) fruit: some physical and chemical properties. J Food Eng 69(4):409–413

Özdeveci B (2006) The Importance of Crataegus genus in phytoterapy. Master's Thesis. Gazi University, Institute of Health Sciences, Pharmacognosy Department, Ankara (in Turkish)

Petrides GA (1988) Eastern trees. Houghton Mifflin Co, Boston

Rammal H, Ayoub L, Salman M, Bassal A (2015) A Study on nutritional and technological Valorisation of wild fruits. IJAPBC 4(3):628–634

Ruiz-Rodriguez BM, Ancos B, Sánchez-Moreno C, Fernández-Ruiz V, de Cortes Sánchez-Mata M, Cámara M, Tardío J (2014) Wild blackthorn (Prunus spinosa L.) and hawthorn (Crataegus monogyna Jacq.) fruits as valuable sources of antioxidants. Fruits 69(1):61–73

Serteser A, Kargioğlu M, Gök V, Bağci Y, Özcan MM, Arslan D (2008) Determination of antioxidant effects of some plant species wild growing in Turkey. Int J Food Sci Nutr 59(7–8):643–651

Singh KK, Goswami TK (1996) Physical properties of cumin seed. J Agric Eng Res 64:93–98

Sitkei G (1976) Mechanics of agricultural materials. Department of woodworking Machines. University of Forestry and Wood Science Sopron Hungarz, p 487

Skujins S (1998) Handbook for iCP-AES (Varian-Vista). A short guide to vista series ICP-AES operation. Varian int. AG, Zug (Version 1.0)

Sorkun E (2012) Pomological and phytochemical properties of different color hawthorn fruits. Master'sThesis. Gaziosmanpasa University, Graduate school of natural and applied science, department of horticulture, Tokat (in Turkish)

Suthar SH, Das SK (1996) Some physical properties of karingda [Citrullus lanatus (Thumb) Mansf] seeds. J Agric Eng Res 65(1):15–22

Thompson RA, Isaacs GW (1967) Porosity determination of grains and seeds with air comparison pycnometer. Trans ASAE 10:693–696

Trooien TP, Heermann DF (1992) Measurement and simulation of potato leaf area using image processing I, II, III. Trans ASAE 35(5):1709–1722

Türkoğlu N, Kazankaya A, Şensoy Rİ (2005) Pomological characteristics of hawthorns species found in van region. Yüzüncü Yıl Üniv Tarım Bilim Derg 15(1):17–21

Ürgenç S (1998) Plantation Technique, 2nd edn. edition number: 441. The faculty of forest Istanbul University, İstanbul (in Turkish)

Verma SK, Jain V, Verma D, Khamesra R (2007) Crataegus oxyacantha—a cardioprotective herb. J Herb Med Toxicol 1(1):65–71

Walker AF, Marakis G, Simpson E, Hope JL, Robinson PA, Hassanein M, Simpson HC (2006) Hypotensive effects of hawthorn for patients with diabetes taking prescription drugs: a randomised controlled trial. Br J Gen Pract 56(527):437–443

Weber G, Shen F, Prajda N, Yang H, Li W, Yeh A (1997) Regulation of the signal transduction program by drugs. Adv Enzyme Regul 37:35–55

Wenjun L, Yakun G, Xiaoxiang Z (2005) Regulative effects of hawthorn leave flavonoids on cytotoxicity NO and Ca2+ in hypoxiatreated human umbilical vein endothelial cells. Space Med Medical Eng 18(3):157–160

Yanar M, Ercisli S, Yilmaz KU, Sahiner H, Taskin T, Zengin Y, Akgul I, Celik F (2011) Morphological and chemical diversity among hawthorn (Crataegus spp.) genotypes from Turkey. Sci Res Essays 6(1):35–38

Yaviç A, Taylan A, Balcı H, Encu T (2016) Hakkari ili şemdinli yöresi aliç (Crataegus spp.) meyvelerinin biyokimyasal ve pomolojik özellikleri. Yüzüncü Yıl Üniv Tarım Biliml Derg 26(4):500–504

Yoo KM, Lee KW, Park JB, Lee HJ, Hwang IK (2004) Variation in major antioxidants and total antioxidant activity of Yuzu (Citrusjunos SiebexTanaka) during maturation and between cultivars. J Agric Food Chem 52:5907–5913

Zhang DL, Zhang YT, Yin JJ, Zhao BL (2004) Oral administration of Crataegus flavonoids protects against ischemia/reperfusion brain damage in gerbils. J Neurochem 90(1):211–219

Zhang Z, Chang Q, Zhu M, Huang Y, Ho WK, Chen ZY (2001) Characterization of antioxidants present in hawthorn fruits. J Nutr Biochem 12(3):144–152
Ethics declarations
Conflict of interest
K. Yalçın Dokumacı, N. Uslu, H. Hacıseferoğulları and M. N. Örnek declare that they have no competing interests.
About this article
Cite this article
Yalçın Dokumacı, K., Uslu, N., Hacıseferoğulları, H. et al. Determination of Some Physical and Chemical Properties of Common Hawthorn (Crataegus Monogyna Jacq. Var. Monogyna). Erwerbs-Obstbau 63, 99–106 (2021). https://doi.org/10.1007/s10341-021-00545-x
Received:

Accepted:

Published:

Issue Date:
Keywords
Common hawthorn

Proximate composition

Minerals

Color measurement

Physical and chemical properties
Schlüsselwörter
Eingriffeliger Weißdorn

Nährstoffzusammensetzung

Mineralstoffe

Farbmessung

Physikalische und chemische Eigenschaften