Abstract
Sour cherry (Prunus cerasus L.), is a fruit species of Prunus in the subgenus cerasus in Rosaceae (Rosaceae) family. It is closely related to the sweet cherry, but it has a more acidic fruit. Two major cherry tree varieties are grown in Turkey. One of them is 'Kutahya' cherry which suitable for use with all types of fruit and the other one is 'Hungarian Cherry' cultivation has spread to all regions of Turkey, although commercial aquaculture has been limited areas which are suitable climatic conditions.
In Turkey, the most labor force is in harvesting was determined in sour cherry studies concerning the production process. In addition, the sour cherry harvesting constitutes of 30–60% of total production costs. Harvesting process is emerged as the most important factor determining in the cost of production. Therefore, basic research has to be made for cherries and system use in mechanical harvesting operation.
In this study, some physico-mechanical properties were determined for mechanical harvesting of two cherries ('Kutahya' and 'Hungarian Cherry') in four different harvesting times. These properties are such as dimensions, projection area, fruit hardness, picking force of fruit stalk, picking force of fruit from stalk. To determine these parameters, an apparatus consisting of a load cell, and slot was used. The knowledge on these parameters is important for the development of new technological equipment and for reducing the losses occurred in sour cherry production.
This is a preview of subscription content, log in to check access.
Access options
Buy single article
Instant access to the full article PDF.
US$ 39.95
Price includes VAT for USA
Subscribe to journal
Immediate online access to all issues from 2019. Subscription will auto renew annually.
US$ 99
This is the net price. Taxes to be calculated in checkout.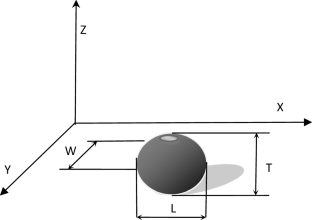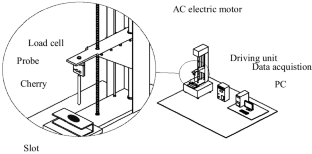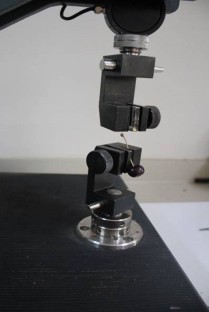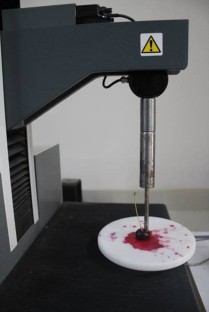 References
Anonymous (2011) Meyve Suyu Sektör Raporu. Batı Akdeniz Kalkınma Ajansı, p 14

ASABE (1993) Compression test of food materials of convex shape. ASABE, St Joseph

Aslantaş R, Angin I, Boydas MG, Ozkan G, Kara M (2016) Fruit characteristics and detachment parameters of sour cherry (Prunus cerasus L. cv.'Kütahya') as affected by various maturity stages. Erwerbs-Obstbau 58(2):127–134

Brzozowski P (2005) Perspektywy uprawy wiśni w Polsce. In: XLIV Zjazd Sadowników Skierniewice. vol 27, pp 68–75

Daniels N (2009) Variations in coffee processing and their impact on quality and consistency. Doctoral dissertation, Michigan Technological University

Davies RM (2009) Some physical properties of groundnut grains. Res J Appl Sci Eng Technol 1(2):10–13

Erdoğan D, Dursun E, Güner M (1992) Bazı kayısı çeşitlerinde meyve kopma direncinin belirlenmesi. Ankara Ü Ziraat Fak Yıllığı 42(1–4):71–75

Erdoǧan D, Güner M, Dursun E, Gezer I (2003) Mechanical harvesting of apricots. Biosyst Eng 85(1):19–28

Gezer İ (2001) Türkiye'de mekanik meyve hasadının durumu. Tarım Mek 20:251–256

Hamdani A, Rather SA, Shah A, Gani A, Wani SM, Masoodi FA, Gani A (2014) Physical properties of barley and oats cultivars grown in high altitude Himalayan regions of India. J Food Meas Charact 8(4):296–304

Kocabıyık H, Kavdır İ, Özpınar S (2009) Çanakkale ilinde bazi meyvelerin elle hasadinin teknik ve ekonomik analizi ve meyvelerin makineli hasada yönelik bazi özelliklerinin belirlenmesi. Tekirdağ Ziraat Fak Derg 6(1):45–53

Lezzoni A, Schmidt H, Albertain A (1990) Cherries (Prunus). In: Moore JN, Ballington JR (eds) Genetic resources of temperate fruit and nut crops. ISHS, Wageningen, pp 109–174

Moser E (1989) Bağ bahçe sebze ve endüstri kültürlerinde mekanizasyon uygulamaları (Çeviri: İ. K. Tuncer ve F. Özgüven). Türkiye Zirai Donatım Kurumu, Mesleki Yayınları, Yayın No:52, Ankara

Önal K (2002) Ege bölgesi'nden toplanan vişne (Prunus cerasus l.) gen kaynaklari materyalinin değerlendirilmesi. Mediterr Agric Sci 15(2):39–44

Pérez-Sánchez R, Gómez-Sánchez MA, Morales-Corts MR (2010) Description and quality evaluation of sweet cherries cultured in Spain. J Food Qual 33(4):490–506
Acknowledgements
This paper was submitted as poster in 12th International Congress on Mechanization and Energy in Agricultre, 3–6 September, Cappadocia, Turkey.
Ethics declarations
Conflict of interest
D. Yilmaz and M.E. Gokduman declare that they have no competing interests.
About this article
Cite this article
Yilmaz, D., Gokduman, M.E. Effects of Different Harvesting Times on Physico-Mechanical Properties of Sour Cherry (Prunus cerasus L.). Erwerbs-Obstbau 62, 335–340 (2020). https://doi.org/10.1007/s10341-020-00506-w
Received:

Accepted:

Published:

Issue Date:
Keywords
Sour cherry

Physico-mechanical properties

Fruit

Harvesting time

Mechanization
Schlüsselwörter
Sauerkirsche

Früchte

Physikalisch-mechanische Fruchteigenscheigenschaften

Erntezeit

Mechanisierung