Abstract
Plant colouration is known to be used by some nocturnal flower-visiting insects to foraging among colourful flowers in dim light. However, it remains unknown whether crepuscular species possibly reliably discriminate plant colouration (i.e. colour and/or brightness) for oviposition even driven by challenges of variably light conditions and similar leaf colouration. Here, we explored this question in the oriental fruit moth Grapholita molesta, a major pest of stone fruits worldwide, using coloured squares under changing illuminants (1000, 100, 1 and 0.01 mW/m2). G. molesta female preferred to oviposit on green and orange over yellow, red, blue and purple with a lower discrimination at starlight (0.01 mW/m2), whereas the preferential brighter white can be discriminated clearly from those achromatic grey and black at all tested light intensities. When both cues were presented in conflicting for oviposition, the moths were more attracted to brightness than colour cues irrespective of light intensity they are exposed to. Interestingly, there was a decrease in the reflectance between young and old leaves of P. persica at similar wavelengths between 500 and 550 nm, providing an apparent brightness. Ovipositing females preferred the brighter light green over the dark green. Our results indicate that as a more reliable cue, brightness of leaves rather than colour plays a more important role for mediating crepuscular moth G. molesta to lay eggs on young leaves in microhabitats in changing light environments. We discuss that the brightness oriented in oviposition task in complex orchards is relevant to leaf apparency.
This is a preview of subscription content, log in to check access.
Access options
Buy single article
Instant access to the full article PDF.
US$ 39.95
Price includes VAT for USA
Subscribe to journal
Immediate online access to all issues from 2019. Subscription will auto renew annually.
US$ 99
This is the net price. Taxes to be calculated in checkout.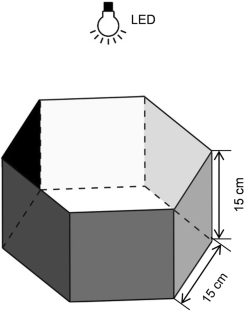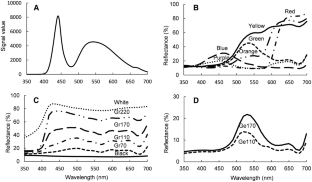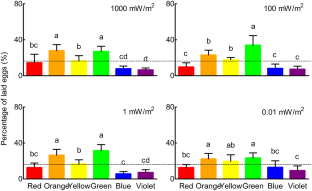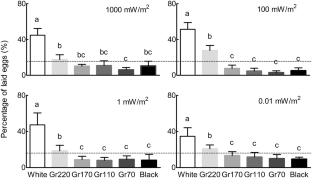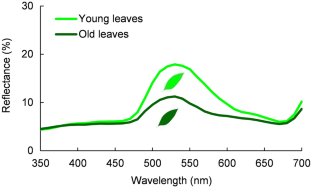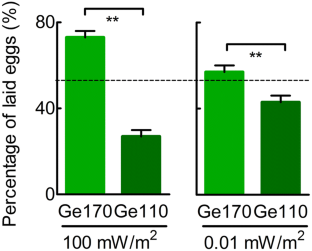 Acknowledgements
We thank Zhikui Gao for use of his spectrometer and Yanhong Bian for rearing the insects. This study was supported by the National Key Research and Development Program of China (No. 2017YFD0200906) and the Key Research and Development Program of Hebei (19226511D).
Additional information
Publisher's Note
Springer Nature remains neutral with regard to jurisdictional claims in published maps and institutional affiliations.
Communicated by J. Gross.
About this article
Cite this article
Yang, X., Li, M., Fan, F. et al. Brightness mediates oviposition in crepuscular moth, Grapholita molesta. J Pest Sci (2020). https://doi.org/10.1007/s10340-020-01255-1
Received:

Revised:

Accepted:

Published:
Keywords
Grapholita molesta

Oviposition site preference

Vision

Leaf colouration

Apparency