Abstract
We studied the effects of body mass, status (resident or migratory) and diet on the breeding elevation range and timing of reproduction of the birds in the Trans-Himalayan region of Ladakh, northwestern India. Most of breeding birds of Ladakh are Palearctic or breed at high elevations in the mountains. There is a small proportion of Oriental species, and no bird is endemic to this region. We found that heavier birds tended to start their egg-laying earlier than lighter ones. Since body mass is related to the length of incubation and nesting periods, it would appear that one result of this phenomenon is that the time of peak demand for food for most birds coincides with peak food abundance in summer. Status affected the elevation of the breeding range, with resident birds tending to breed at higher elevations than summer visitors. Residents and summer breeders also differed significantly in their diet composition, with the former feeding mainly on plants and seeds, and the latter feeding on molluscs, insects and worms.
Access options
Buy single article
Instant access to the full article PDF.
US$ 39.95
Tax calculation will be finalised during checkout.
Subscribe to journal
Immediate online access to all issues from 2019. Subscription will auto renew annually.
US$ 79
Tax calculation will be finalised during checkout.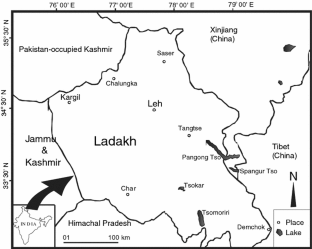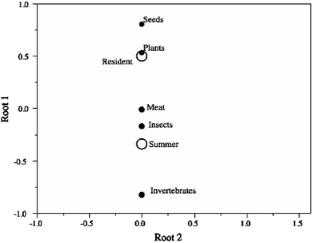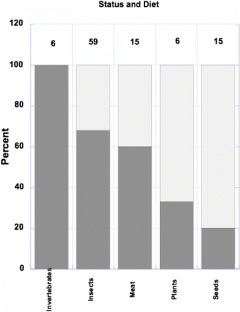 References
Ali S, Ripley DS (1978) Handbook of the birds of India and Pakistan together with those of Bangladesh, Nepal, Bhutan and Sri Lanka. Oxford University Press, Delhi

Dunning JB, Odum EP (1993) CRC handbook of avian body masses. CRC Press, Boca Raton

Ghalambor CK, Huey RB, Martin PR, Tewksbury JJ, Wang G (2006) Are mountain passes higher in the tropics? Janzen's hypothesis revisited. Integr Comp Biol 46:5–17

Gole P (1992) On the tract of wintering black-necked cranes in India. J Ecol Soc 6:7–22

Hartmann H (1983) Pflanzengesells chaften entlang der Kashmirroute in Ladakh. Jb Ver Schutz Bergwelt 13:1–37

Harvey PH, Mace GM (1982) Comparisons between taxa and adaptive trends: problems of methodology. In: King's College sociobiology group (ed) Current problems in sociobiology. Cambridge University Press, Cambridge, pp 343–361

Holmes PR (1983) Avifauna of the Suru River valley. OBC Forktail 2:21–41

Janzen DH (1967) Why are mountain passes higher in the tropics. Am Nat 101:233–249

Jetz J, Rahbek C, Colwell RK (2004) The coincidence of rarity and richness and the potential signature of history in centres of endemism. Ecol Lett 7:1180–1191

Koelz W (1940) Notes on the winter birds of the lower Punjab. Papers Michigan Acad Sci Arts Lett 25:323–335

Lack D (1978) Ecological adaptations for breeding in birds. Methuen, London

Mallon DP (1987) The winter birds of Ladakh. OBC Forktail 3:27–41

Murti SK (2001) Flora of cold deserts of western Himalaya. Botanical Survey of India, Calcutta

Namgail T (2005) Winter birds of the Gya-Miru Wildlife Sanctuary, Ladakh, Jammu and Kashmir, India. Indian Birds 1:26–28

Osmaston BB (1925) The birds of Ladakh. Ibis 12:663–719

Perrins CM, Birkhead TR (1983) Avian ecology. Blackie, Chapman and Hall, New York

Pfister O (2001) Birds recorded during visits to Ladakh, India from 1994 to 1997. OBC Forktail 17:81–90

Pfister O (2004) Birds and mammals of Ladakh. Oxford University Press, Oxford

Pramod P, Yom-Tov Y (2000) The breeding season and clutch size of Indian passerines. Ibis 142:75–81

Rahn H, Ar A (1974) The avian egg: incubation time and water loss. Condor 76:147–152

Rawat GS, Adhikari BS (2005) Floristics and distribution of plant communities across moisture gradients in Tsokar basin, Changthang Plateau, eastern Ladakh. Arct Antarct Alp Res 37:539–544

Roberts TJ (1991) The birds of Pakistan. Oxford University Press, Karachi

Sokal RR, Rohlf FJ (2001) Biometry. Freeman, New York

Yom-Tov Y, Ar A (1993) Incubation and fledging length in woodpeckers. Condor 95:282–287
Acknowledgments
We are grateful to Stephan Schoech for his valuable comments, Eli Geffen for his advice and comments and Naomi Paz for editing the article. This study was partially financed by the Israel Cohen Chair for Environmental Zoology to YYT. We thank Dr. Henry Noltie, Royal Botanic Garden, Edinburgh, for providing information on plants. TN acknowledges the support of the Rufford Small Grant Foundation. YYT wishes to thank Nick Davies for hospitality in Cambridge.
Additional information
Communicated by J. Fjeldså.
About this article
Cite this article
Namgail, T., Yom-Tov, Y. Elevational range and timing of breeding in the birds of Ladakh: the effects of body mass, status and diet. J Ornithol 150, 505–510 (2009). https://doi.org/10.1007/s10336-008-0369-8
Received:

Revised:

Accepted:

Published:

Issue Date:
Keywords
Altitude

Diet

Ladakh

Residents and summer breeders

Time of breeding