Abstract
At present, the efficiency of electronic technology is minimized the improper funding system which decreases the growth of information technology. Hence, in this research, an optimized financial model has been designed and developed step by step based on an e-commerce assisted framework of operational research (ECFOR). The use of the e-commerce platform has been integrated throughout life and a discussion has been conducted on the structure of the Operational Research-based advanced financing model. This model helps to examine the key parts involved in the funding process and improves the conventional advance payment in contrast with this modern funding model. The congenital superiority of this kind of funding system helps to improve the current financial model through operational research. Finally, it has concluded that the e-commerce-based prepaid financing model helps to reduce the risk of related parties and it has been used to improve the efficiency of financing.
Access options
Buy single article
Instant access to the full article PDF.
US$ 39.95
Tax calculation will be finalised during checkout.
Subscribe to journal
Immediate online access to all issues from 2019. Subscription will auto renew annually.
US$ 79
Tax calculation will be finalised during checkout.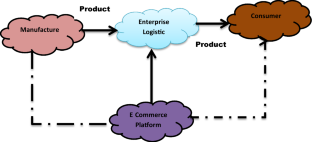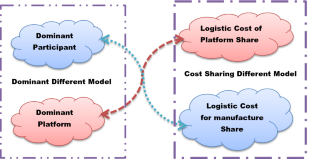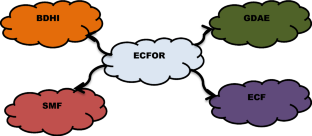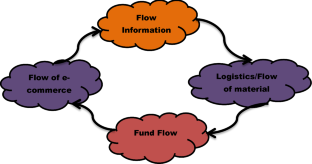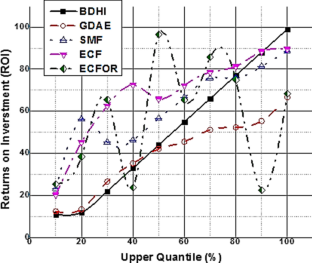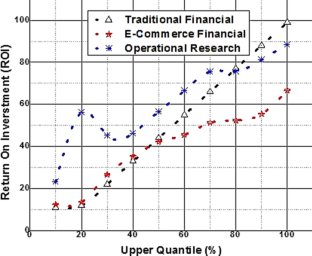 References
Ahilan A, Manogaran G, Raja C, Kadry S, Kumar SN, Agees Kumar C, Jarin T, Krishnamoorthy S, Kumar PM, Babu GC, Senthil Murugan N (2019) Segmentation by fractional order darwinian particle swarm optimization based multilevel thresholding and improved lossless prediction based compression algorithm for medical images. IEEE Access 7:89570–89580

Chang X, Li J (2019) Business performance prediction in location-based social commerce. Expert SystAppl 15(126):112–123

Chen Z, Zhang RQ (2019) A cash‐constrained dynamic lot‐sizing problem with loss of goodwill and credit‐based loan. International Transactions in Operational Research

Cheng GP, Tu JP (2013a) Research on accounts receivable financing model based on e-commerce platform. Advanced Materials Research. 683:832–836

Cheng GP, Tu JP (2013b) Study of the Advance Payment Financing Model Based on E-Commerce Platform. InAdvanced Materials Research. 694:3584–3587

Dhote S, Vichoray C, Pais R et al (2019) Hybrid geometric sampling and AdaBoost based deep learning approach for data imbalance in E-commerce. Electron Commer Res. https://doi.org/10.1007/s10660-019-09383-2

Gunasekaran M, Shakeel PM, Priyan RV, Naveen C, Abhishekh S (2019) Ant colony optimization-induced route optimization for enhancing driving range of electric vehicles. Int J Commun Syst:e3964

Hema SB, Guesh D (2020) Deep learning approach for microarray cancer data classification. CAAI Trans Intell Technol 5(1):22–33

Hendratmi A, Ryandono MN, Sukmaningrum PS (2019) Developing Islamic crowdfunding website platform for startup companies in Indonesia. J Islamic Mark. https://doi.org/10.1007/s10660-019-09383-2

Huang H, Cai J, Xie S (2019) Implementing an asset trading system based on blockchain and game theory. In: IEEE 2019 International conference on cyber- enabled distributed computing and knowledge discovery (CyberC), pp 219–226

Jiang L, Dong K (2019) Analysis of e-commerce customer consumption model based on artificial intelligence and computer aided. In: International conference on applications and techniques in cyber security and intelligence, pp 1915–1922

Kowtha NR, Choon TW (2001) Determinants of website development: a study of electronic commerce in Singapore. Information & management 39(3):227–242

Lao G, Liu H (2011) Study of mobile payment business model based on third-party mobile payment service provider. In: 2011 International conference on management and service science, vol 78, pp 1–4

Li F, Li L, Jin C, Wang R, Wang H, Yang L (2012 ) A 3PL supplier selection model based on fuzzy sets. ComputOper Res 39(8):1879–1884

Li Y, Zhao H, Zhu L (2019) Research on the construction of e-commerce security risk assessment model based on cloud computing. In: 11th International conference on measuring technology and mechatronics automation (ICMTMA), vol 82, pp 589–592

Li X, Cao J, Liu Z, Luo X (2020) Sustainable Business Model Based on Digital Twin Platform Network: The Inspiration from Haier's Case Study in China. Sustainability 12(3):936

Liang X, Liu P, Wang Z (2019 ) Hotel selection utilizing online reviews: a novel decision support model based on sentiment analysis and DL-VIKOR method. Technological and Economic Development of Economy 25(6):1139–1161

Shi J, Guo JE, Wang S, Wang Z (2015) Credit Risk Evaluation of Online Supply Chain Finance Based on Third-party B2B E-commerce Platform: an Exploratory Research Based on China's Practice. International Journal of u-and e-Service, Science and Technology 8(5):93–104

Soroor J, Tarokh MJ, Shemshadi A (2009) Initiating a state of the art system for real-time supply chain coordination. Eur J Oper Res 196(2):635–650

Tzeng GH, Chiang CH, Li CW (2007) Evaluating intertwined effects in e-learning programs: A novel hybrid MCDM model based on factor analysis and DEMATEL. Expert SystAppl 32(4):1028–1044

Wang K, Wang H, Liu M, Xing X, Han T (2019) Survey on person re-identification based on deep learning. CAAI Trans Intell Technol 3(4):219–227

Yan N, Liu Y, Xu X, He X (2020) Strategic dual-channel pricing games with e-retailer finance. Eur J Oper Res 283(1):138–151

Yang J, Li Q, Luo D (2019) Research on P2P Credit Risk Assessment Model Based on RBM Feature Extraction—Take SME Customers as an Example. Open Journal of Business and Management 7(4):1553–1563

Ye H, Hu X, Xie M (2019) Research on Supply Chain Finance Model based on Agricultural Logistics Park Information Platform. In2018 International Symposium on Social Science and Management Innovation (SSMI 2018) Atlantis Press

Yuan Q (2019) The construction mechanism and algorithm of cross border E-commerce export logistics mode from the perspective of value chain. J Intell Fuzzy Syst 5: 1–8

Zennyo Y (2020) Strategic contracting and hybrid use of agency and wholesale contracts in e-commerce platforms. Eur J Oper Res 281(1):231–239
Additional information
Publisher's Note
Springer Nature remains neutral with regard to jurisdictional claims in published maps and institutional affiliations.
About this article
Cite this article
Zhao, Y., Yu, Y., Shakeel, P.M. et al. Research on operational research-based financial model based on e-commerce platform. Inf Syst E-Bus Manage (2021). https://doi.org/10.1007/s10257-021-00509-4
Received:

Revised:

Accepted:

Published:
Keywords
Electronic information

Network technology

E-commerce platform

Operational research