Abstract
We characterized the tailings from the Santa Barbara tailings dam, which is located in Minas Gerais, southeastern Brazil, to: (i) identify its chemical, mineralogical, and metallurgical properties, and (ii) perform an environmental evaluation of the water at the surface of the tailings facility. The potential recovery of elements such as Sb, As, and Au was also considered for potential tailings reuse. The water was alkaline, with maximum pH values of ≈ 10, and contained potentially toxic elements, such as Sb (up to 0.500 mg/L), As (up to 0.080 mg/L), and Cu (up to 20 mg/L). Gold enrichment areas were found in the tailings dam, with concentrations up to 0.5 g/t. Alignment exists among tailings management, demand for critical raw materials, and increased interest in the processing of low-grade ores and mining waste, which is important in the context of the circular economy. They suggest that valorisation of tailings, although challenging, can be achieved by economic recovery of the more valuable metals.
Zusammenfassung
Im Rahmen der vorliegenden Arbeit wurde der Schlamm im Absetzbecken des Santa-Barbara-Damms im Bundesstaat Minas Gerais im Südosten Brasiliens untersucht. Ziel war (i) die Identifikation seiner chemischen, mineralogischen metallurgischen Eigenschaften und (ii) eine Bewertung des Wassers an der Oberfläche der Absetzanlage im Hinblick auf Umweltfaktoren durchzuführen. Die Rückgewinnung von Elementen wie Antimon, Arsen und Gold wurde bei einer Wiederverwendung des Schlamms in Betracht gezogen. Das untersuchte Wasser war alkalisch mit maximalen pH-Werten von ≈ 10 und enthielt potentiell toxische Stoffe wie Antimon (bis zu 0,5 mg/L), Arsen (bis zu 0,08 mg/L) und Kupfer (bis zu 20 mg/L). Im Damm des Absetzbeckens wurden Goldanreicherungszonen mit Konzentrationen bis zu 0,5 g/t vorgefunden. Im Sinne der Kreislaufwirtschaft ist es wichtig, die Nachfrage nach seltenen Rohstoffen durch die Aufbereitung von minderwertigen Erzen und Bergbauabfällen aus der Schlammentsorgung zu bedienen. Somit kann eine Wertsteigerung der Schlämme durch die wirtschaftliche Rückgewinnung wertvollerer Metalle erreicht werden
Resumen
Se caracterizaron los residuos del dique de colas de Santa Bárbara, que se encuentra en Minas Gerais, en el sudeste de Brasil, con el objetivo de: (i) identificar sus propiedades químicas, mineralógicas y metalúrgicas, y (ii) realizar una evaluación ambiental del agua en la superficie de la instalación de colas. También se consideró la posible recuperación de elementos como Sb, As y Au para una posible reutilización de los relaves. El agua era alcalina, con valores máximos de pH de ≈ 10, y contenía elementos potencialmente tóxicos, como Sb (hasta 0,500 mg/L), As (hasta 0,080 mg/L) y Cu (hasta 20 mg/L). Se encontraron áreas de enriquecimiento de oro en el dique de colas, con concentraciones de hasta 0,5 g/t. Existe una situación de alineamiento entre el manejo de los relaves, la demanda de materias primas críticas y el aumento del interés en el procesamiento de minerales de baja calidad y residuos mineros, lo que es importante en el contexto de la economía circular. Esto sugiere la valorización de los relaves que, aunque es un desafío, puede lograrse mediante la recuperación económica de los metales más valiosos
综合逐步判别法识别矿井含水层组水源
刻画了巴西东南Minas Gerais州Santa Barbara尾矿坝内尾矿, 旨在: (i) 识别尾矿化学、矿物和冶金特性; (ii) 进行尾矿设施表层水的环境评价。同时, 考虑了从尾矿回收Sb、As和Au的再利用潜力。水呈碱性, pH值最大值≈大碱, 含有有毒元素, 例如Sb (至0.500 mg/L) 、As (至0.080 mg/L) 和Cu (至20mg/L) 。发现了尾矿坝内金矿富集区, 浓度可达0.5 g/t。尾矿管理、关键原料需求和低品位矿石与固体废矿处理兴趣的增长具有一致性, 它对循环经济至关重要。这些表明, 虽然尾矿价值评估具有挑战性, 但可以通过更有价值金属的经济回收来实现。
We're sorry, something doesn't seem to be working properly.
Please try refreshing the page. If that doesn't work, please contact support so we can address the problem.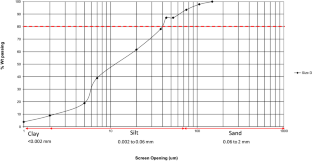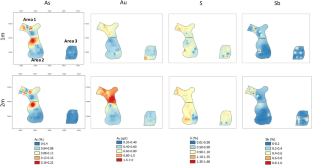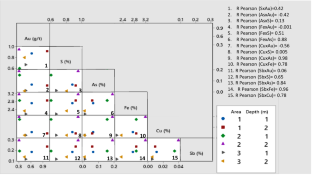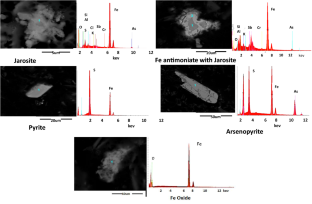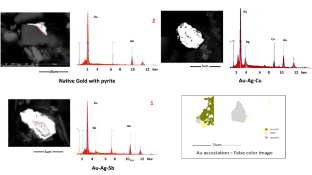 References
Acheampong MA, Meulepas RJW, Lens PNL (2010) Removal of heavy metals and cyanide from gold mine wastewater. J Chem Technol Biot 85(5):590–619

AGA (AngloGold Ashanti) (2018) AngloGold Ashanti recommendations. Internal LGU report. Unpubl

Akinwekomi V, Maree JP, Masindi V, Zvinowanda C, Osman MS, Foteinis S, Mpenyana-Monyatsi L, Chatzisymeon E (2020) Beneficiation of acid mine drainage (AMD): a viable option for the synthesis of goethite, hematite, magnetite, and gypsum – gearing towards a circular economy concept. Miner Eng. https://doi.org/10.1016/j.mineng.2020.106204

Alkmin FF, Marshak S (1998) Transamazonian orogeny in the southern São Francisco craton region, Minas Gerais, Brazil: evidence for paleoproterozoic collision and collapse in the Quadrilátero Ferrífero. Precambrian Res 90(1–2). https://doi.org/10.1016/S0301-9268(98)00032-1

Almeida FFM (1967) Origem e Evolução da plataforma brasileira. Rio de Janeiro, DNPM 241:36 ([in Portuguese])

Almeida FFM (1976) Estruturas do Pré-Cambriano Inferior Brasileiro. Proc, 29º Congresso Brasileiro de Geologia, pp 201–202 [in Portuguese]

Altinkaya P, Liipo J, Kolehmainen E, Haapalainen M, Leikola M, Lundström M (2019) Leaching of trace amounts of metals from flotation tailings in cupric chloride solutions. Min Metall Explor 36:335–342

Antunes M, Fernandes R, Pinheiro A, Valente T, Nascimento S (2010). Potential of reuse and environmental behavior of ochre-precipitates from passive mine treatment. In: Wolkersdorfer C, Freund A (Eds), IMWA Proceedings, pp 205–208

APHA - American Public Health Association (2005) Standard method for examination of water and wastewater, 21st edit. AWWA, WPCF, Washington DC

Araújo TD, Queiroz AASL (2017) Economia Circular: um breve panorama da produção científica entre 2007 e 2017. Proc, XIX Encontro Internacional sobre Gestão Empresarial e Meio Ambiente (ENGEMA), p 1–17 [in Portuguese]

Baltazar OF, Silva SL (1998) Mapa geológico integrado - texto explicativo em escala 1: 100.000. In: Projeto Rio das VelhasDNPM/CPRM, Brasília [in Portuguese]

Berezowsky RMG, Weir DR (1984) Pressure oxidation pretreatment of refractory gold. Min Metall Explor 1:1–4. https://doi.org/10.1007/BF03402544

Blight G (2011) Mine waste: a brief overview of origins, quantities, and methods of storage. In: Vallero D (ed) Letcher T. Waste, A Handbook for Management. Cambridge Academic, pp 77–88

British Geological Survey (2015) British Geological Survey risk list, British Geological Survey, England. https://www.bgs.ac.uk/mineralsuk/statistics/riskList.html

Chen T, Lei C, Yan B, Xiao XM (2014) Metal recovery from the copper sulfide tailing with leaching and fractional precipitation technology. Hydrometallurgy 147–148:178–182

CONAMA - Conselho Nacional do Meio Ambiente - CONAMA (2005) Resolução nº 430, de 13 de maio de 2001 Dispõe sobre as condições e padrões de lançamento de efluentes, complementa e altera a Resolução no 357 Environmetal Protection Authority of Brazil, Brasília [in Portuguese]

David MEV (2006) Composição isotópica de Pb, Sr e Nd da mineralização de ouro do depósito Córrego do Sítio, Quadrilátero Ferrífero (MG): implicações na modelagem conceitual. Instituto de Geociências, Univ de São Paulo, MSc Diss ([in Portuguese])

de Silva R, A, Secco MP, Lermen RT, Schneider IAH, Hidalgo GEN, Sampaio CH, (2019) Optimizing the selective precipitation of iron to produce yellow pigment from acid mine drainage. Miner Eng 135:111–117

Dehghani A, Mostad-Rahimi M, Mojtahedzadeh S, Gharibi K (2009) Recovery of gold from the Mouteh gold mine tailings dam. J S Afr I Min Met 109:417–421

Dold B (2014) Evolution of acid mine drainage formation in sulphidic mine tailings. Minerals 4:621–641

Dundee Sustainable Technologies (2006) Method for vitrification of arsenic and antimony. US9981295B2, https://patents.google.com/patent/US9981295B2/en

Ellen Macarthur Foundation (2013) Towards the Circular Economy, Cowes, UK. http://www.ellenmacarthurfoundation.org/business/reports

Falagán C, Grail BM, Johnson DB (2017) New approaches for extracting and recovering metals from mine tailings. Miner Eng 106:71–78

Gaustad G, Krystofik M, Bustamante M, Badami K (2017) Circular economy strategies for mitigating critical material supply issues. Resour Conserv Recy. https://doi.org/10.1016/j.resconrec.2017.08.002

Goldfarb R (2001) Orogenic gold and geologic time: a global synthesis. Ore Geol Rev 18:1–75

Goodall W, Butcher A (2012) The use of QEMSCAN in practical gold deportment studies. Min Proc Ext Met 121:199–204

Grande JA, De La Torre ML, Andujar JM, Valente T, Santisteban M (2013) Definition of a clean energy system for decontamination of acid mine waters and recovering their metal load. Miner Mag. https://doi.org/10.1180/minmag.2013.077.5.7

Guanira K, Valente TM, Ríos CA, Castellano OM, Salazare L, Lattanzi D, Jaimee P (2020) Methodological approach for mineralogical characterization of tailings from a Cu (Au, Ag) skarn type deposit using QEMSCAN (Quantitative Evaluation of Minerals by Scanning Electron Microscopy). J Geochem Explor. https://doi.org/10.1016/j.gexplo.2019.106439

Guest RN, Svoboda J, Venter WJC (1998) The use of gravity and magnetic separation to recover copper and lead from Tsumeb flotation tailings. J S Afr I Min Met 88(6):21–26

Heiden R (2003) Recovery of marketable iron oxide from mine drainage in the USA. Land Reclamat 11:93–97

Hudson-Edwards KA, Macklin MG, Brewer PA, Dennis IA (2008) Assessment of Metal Mining-contaminated River Sediments in England and Wales. Environment Agency. http://www.eugris.info/displayresource.aspx?r=6681

IBGE (2019) Instituto Brasileiro de Geografia e Estatística. https://www.ibge.gov.br/geociencias/informacoes-ambientais/climatologia.html

Jafari M, Abdollahzadeh A, Aghababaei F (2017) Copper ion recovery from mine water by ion flotation. Mine Water Environ 36:1–5. https://doi.org/10.1007/s10230-016-0408-2

Kossoff D, Dubbin WE, Alfredsson M, Edwards SJ, Macklin MG, Hudson- Edwards KA (2014) Mine tailings dams: characteristics, failure, environmental impacts, and remediation. Appl Geochem 51(229):245

Lemos MG, Magalhães MF, Souza TFQ, Pereira MS, Vieira MMS (2019) Geometallurgical analysis for increasing gold recovery – Santa Barbara, MG. Proc World Gold 2019:210–218

Li X, Zhao C, Lu R, Xu X, Jia X (2013) Efficient adsorption of gold ions from aqueous systems with thioamide-group chelating nanofiber membranes. Chem Eng J 229:420–448

Liu B, Zhang C, Li L, Wang Y (2013) Recovery of gold and iron from the cyanide tailings by magnetic roasting. Rare Metal Mater Eng 42(9):1805–1809

Lobato LM, Ribeiro-Rodrigues LC, Vieira FWR (2001) Brazil's premier gold province. Part II: geology and genesis of gold deposits in the Archean Rio das Velhas greenstone belt. Quadrilátero Ferrífero Miner Depos 36:249–277

Lottermoser B (2007) Mine wastes: characterization, treatment and environmental impacts. Springer, Berlin

Manoucheri H, Mosser A, Gaul F (2016) Techno-economic aspect of ore sorting - is sorting a missing part in the mining industry - a case study at Sandvik's Mittersill tungsten mine. In: Proceedings of 28th International Mineral Processing Conference, ISBN: 978-1-926872-29-2

Martin CJ, Al TA, Cabri LJ (1997) Surface analysis of particles in mine tailings by time-of-flight laser-ionization mass spectrometry (TOF-LIMS). Environ Geol 37:107–113

Martin M, Janneck E, Kermer R, Patzig A, Reichel S (2015) Recovery of indium from sphalerite ore and flotation tailings by bioleaching and subsequent precipitation processes. Miner Eng 75:94–99

Nengovhela AC, Yibas B, Ogola JS (2006) Characterisation of gold tailings dams of the Witwatersrand Basin with reference to their acid mine drainage potential. Water SA 32(4):499–506

Nordstrom K (2011) Mine waters: acidic to circumneutral. Elements 7:393–398

Novhe NO, Yibas B, Coetzee H, Mashalane T, Atanasova M, Vadapalli1 VRK, Wolkersdorfer C (2018) Geochemistry and mineralogy of precipitates formed during passive treatment of acid mine drainage in the Ermelo coalfield, South Africa. Proc, IMWA 2018 Conf, pp 171–176

Padilla R, Aracena A, Ruiz MC (2014) Kinetics of stibnite (Sb2S3) oxidation at roasting temperatures. J Min Metall 50(2 B): 127–132

Parbhakar-Fox A, Fox N, Jackson L (2016) Geometallurgical evaluations of mine waste - an example from the Old Tailings Dam, Savage River, Tasmania. In: Proceedings of 3rd AusIMM International Geometallurgy Conferencce, pp 193–204

Pires KS, Mendes JJ, Figueiredo VC, Silva FL, Von Krügera FL, Vieira CB, Araújo FGS (2019) Mineralogical characterization of iron ore tailings from the Quadrilatero Ferrifero, Brazil, by electronic quantitative mineralogy. Mat Res. https://doi.org/10.1590/1980-5373-mr-2019-0194

Porto CG (2008) A mineralização aurífera do depósito Córrego do Sítio e sua relação com o enxame de diques metamáficos no corpo Cachorro Bravo - Quadrilátero Ferrífero - Minas Gerais. MSc Thesis, Univ Federal de Minas Gerais [in Portuguese]

Rao GV, Markandeya R, Sharma SK (2016) Recovery of iron values from iron ore slimes of Donimalai tailings dam. Trans Indian Inst Met 69:143–150

Redwan M, Rammlmair D (2012) Understanding micro-environment development in mine tailings using MLA and image analysis. In: Proceedings of 10th International Congress for Applied Mineralogy (ICAM), pp 589–596

Robben C, Condori P, Pinto A, Machaca R, Takala, (2020) A X-ray-transmission based ore sorting at the San Rafael tin mine. Miner Eng. https://doi.org/10.1016/j.mineng.2019.105870

Ruchkys UA, Azevedo DT, Machado MMM (2013) Patrimônio geológico e mineiro do Quadrilátero Ferrífero, Minas Gerais–Caracterização e iniciativas de uso para educação e geoturismo. Boletim Paranaense de Geociências [in Portuguese]. Doi: https://doi.org/10.5380/geo.v70i0.31541

Ryan MJ, Kney A, Carley T (2017) A study of selective precipitation techniques used to recover refined iron oxide pigments for the production of paint from a synthetic acid mine drainage solution. Appl Geochem 79:27–35

Sang Y, Li F, Gu Q, Liang C, Chen J (2008) Heavy metal-contaminated groundwater treatment by a novel nanofiber membrane. Desalination 223:349–360

Schorscher HD (1978) Komatiítos na estrutura "Greenstone Belt" Série Rio das Velhas, Quadrilátero Ferrífero, Minas Gerais. Brasil Congr Bras Geol 30(1):292–293 ([in Portuguese])

Shi T, Jia S, Chen Y, Wen Y, Du C, Guo H, W Z. (2009) Adsorption of Pb(II), Cr(III), Cu(II), Cd(II) and Ni(II) onto a vanadium mine tailing from aqueous solution. J Hazard Mater 169:838–846

Silva SR, Procópio SO, Queiroz TFN, Dias LE (2004) Caracterização de rejeito de mineração de ouro para avaliação de solubilização de metais pesados e arsênio e revegetação local. Rev Bras Cienc Solo. https://doi.org/10.1590/S0100-06832004000100018[inPortuguese]

Singh S, Sukla LB, Goyal SK (2020) Mine waste & the circular economy. Mater Today Proc 30(2):332–339

Skoronski E, Ohrt AC, Cordella RO, Trevisan V, Fernandes M, Miguel TF, Menegaro DA, Dominguini L, Martins PR (2017) Using acid mine drainage to recover a coagulant from water treatment residuals. Mine Water Environ 36:495–501

Souza Junior TF, Moreira EB, Heineck KS (2018) Barragens de rejeito e contenções no Brasil. Holos 5:1–39 ([in Portuguese])

Spooren J, Binnemans K, Björkmalm J, Breemersch K, Dams Y, Folens K, González-Moya M, Liesbeth H, Komnitsas K, Kurylak W, Lopez M, Mäkinen J, Onisei S, Oorts K, Peys A, Pietek G, Pontikes Y, Snellings R, Tripiana M, Varia J, Willquist K, Yurramendi L, Kinnunen P (2020) Near-zero-waste processing of low-grade, complex primary ores and secondary raw materials in Europe: technology development trends. Resour Conserv Recy. https://doi.org/10.1016/j.resconrec.2020.104919

Tayebi-Khorami M, Edraki M, Corder G, Golev A (2019) Re-thinking mining waste through an integrative approach led by circular economy aspirations. Minerals. https://doi.org/10.3390/min9050286

Twardowaska I, Allen HE, Kettrup AAF, Lacy WJ (2004) Solid waste: assessment, monitoring and remediation. Elsevier, UK, pp 319–394

Valente T, Grande JA, De La Torre ML (2016) Extracting value resources from acid mine drainages and mine wastes in the Iberian Pyrite Belt. In: Drebenstedt C, Paul M (Eds), In: Proceedings of Mining Meets Water – Conflicts and Solutions, pp 1339–1340

Von Ketelhodt L (2009) Viability of optical sorting of gold waste rock dumps. Proc, World Gold Conf, pp 271–277
Acknowledgements
This work was funded the Fundação para a Ciência e a Tecnologia (FCT) through projects UIDB/04683/2020, UIDP/04683/2020, Nano-MINENV 029259 (PTDC/CTA-AMB/29259/2017), and by AngloGold Ashanti Brazil. We thank our colleagues from the ICT, microscopy center from Universidade Federal de Minas Gerais (CM-UFMG), and AngloGold Ashanti who provided insight and expertise that greatly assisted the research. The authors are also deeply grateful to Professor Rafael Rubio, the editorial staff, and the anonymous reviewers for their valuable comments and suggestions
About this article
Cite this article
Lemos, M.G., Valente, T., Marinho-Reis, A.P. et al. Geoenvironmental Study of Gold Mining Tailings in a Circular Economy Context: Santa Barbara, Minas Gerais, Brazil. Mine Water Environ (2021). https://doi.org/10.1007/s10230-021-00754-6
Received:

Accepted:

Published:
Keywords
Geochemistry and environmental mineralogy

Tailings dam

Environmental risk assessment and characterization