Abstract
Direct current (DC) electrical sounding was performed to quickly identify the location of potentially dangerous water hidden in burnt rock (formed by spontaneous combustion of the coal). The Fisher discriminant method was used to generate the functional relationship between borehole water inflow and DC electrical sounding data, and a model was established to identify the water-enriched burnt rock areas. Based on a reevaluation of the training samples, the accuracy of the water-rich discrimination model was found to be 89.1%. Finally, the water enrichment in the burnt area was predicted based on DC sounding data from 576 survey points in five exploration lines, and the predictions were compared with the subsequent water inflow data from boreholes. We found that the predicted results were highly consistent with the water inflow data in the boreholes. Thus, the feasibility of using this approach was verified.
Access options
Buy single article
Instant access to the full article PDF.
US$ 39.95
Tax calculation will be finalised during checkout.
Subscribe to journal
Immediate online access to all issues from 2019. Subscription will auto renew annually.
US$ 79
Tax calculation will be finalised during checkout.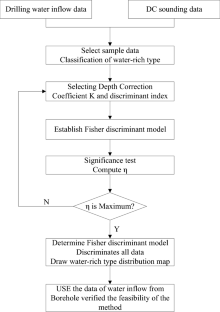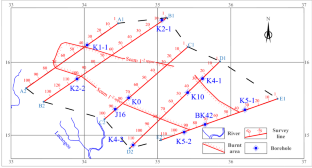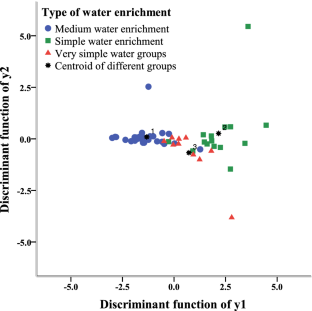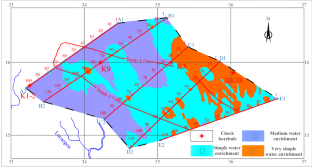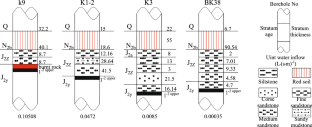 Acknowledgements
The authors thank the National Natural Science Foundation for funding this research (Grant 41472234). We also thank Editage for English language editing.
About this article
Cite this article
Xie, H., Li, J., Dong, Y. et al. Fast Fisher Discrimination of Water-Rich Burnt Rock Based on DC Electrical Sounding Data. Mine Water Environ (2021). https://doi.org/10.1007/s10230-020-00747-x
Received:

Accepted:

Published:
Keywords
DC sounding

Burnt rock water enrichment property

Fisher discrimination

Mine water management