Access options
Buy single article
Instant access to the full article PDF.
US$ 39.95
Tax calculation will be finalised during checkout.
Subscribe to journal
Immediate online access to all issues from 2019. Subscription will auto renew annually.
US$ 79
Tax calculation will be finalised during checkout.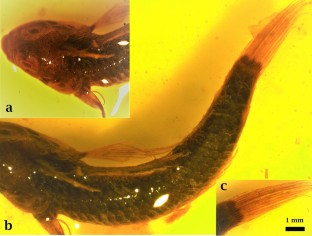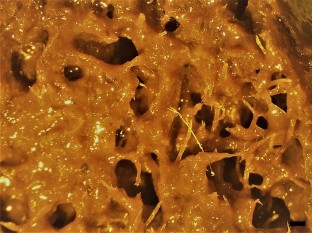 References
Böhlke JE, Robins RC (1968) Western Atlantic seven-spined gobies, with descriptions of ten new species and a new genus, and comments on Pacific relatives. Proc Acad Nat Sci Phila 120:45–175

Böhlke JE, Robins RC (1969) West Atlantic sponge-dwelling gobies of the genus Evermannichthys: their taxonomy, habits and relationships. Proc Acad Nat Sci Phila 121:1–24

Colin P (1975) Neon gobies. TFH Publications, New Jersey

Daniels RA (1978) Nesting behavior of Harpagifer bispinis in Arthur Harbor, Antarctic Peninsula. J Fish Biol 12:465–474

Dayton PK, Robillard GA, Paine RT, Dayton LB (1974) Biological accommodation in the benthic community at McMurdo Sound, Antarctica. Ecol Monogr 44:105–128

Freese JL, Wing BL (2003) Juvenile red rockfish, Sebastes sp., associations with sponges in the Gulf of Alaska. Mar Fish Rev 65(3):38–42

Greenfield DW, Winterbottom R (2016) Eviota sodwanaensis, a new dwarfgoby from South Africa (Teleostei: Gobiidae). J Ocean Sci Found 22:53–57

Hubbs CL (1923) A note on the species of Evermannichthys, a genus of sponge inhabiting gobies. Occ Pap Mus Zool Univ Mich 144:1–2

Jenkins OP (1903) Report on collections of fishes made in the Hawaiian Islands, with descriptions of new species. Bull US Fish Comm 22 [1902]:415-511

Kenchington E, Power D, Koen-Alonso M (2013) Associations of demersal fish with sponge grounds on the continental slopes of the northwest Atlantic. Mar Ecol Prog Ser 477:217–230

Konecki JT, Targett TE (1989) Eggs and larvae of Nototheniops larseni from the spongocoel of a hexactinellid sponge near Hugo Island, Antarctic Peninsula. Polar Biol 10:197–198

Moreno C (1980) Observations on food and reproduction in Trematomus bernacchii (Pisces: Nototheniidae) from the Palmer Archipelago, Antarctica. Copeia 1980:171–173

Munehara H (1991) Utilization and ecological benefits of a sponge as a spawning bed by the little dragon sculpin Blepsias cirrhosus. Jpn J Ichthyol 38:179–184

Myers AA, George AM (2017) Amphipoda living in sponges on the Great Barrier Reef, Australia (Crustacea, Amphipoda). Zootaxa 4365:571–584

Rocha AL, Rosa IL, Feitoza BM (2000) Sponge-dwelling fishes of northeastern Brazil. Environ Biol Fishes 59:453–458

Schwartz FJ (1971) Biology of Microgobius thalassinus (Pisces: Gobiidae), a sponge inhabiting goby of Chesapeake Bay, with range extensions of two goby associates. Chesapeake Sci 12:156–166

Tyler JC, Böhlke JE (1972) Records of sponge-dwelling fishes, primarily of the Caribbean. Bull Mar Sci 22:601–642
Acknowledgments
Thanks are due to Dr. Muhammad Abdul Wahab, Dr. Dave Abdo and Dr. Steve Whalan for collecting the sponges; Dr. John Hooper and Dr. Merrick Ekins for providing support and facilities in Queensland Museum; Dr. Jeffrey Johnson, Queensland Museum, and Dr. K. K. Joshi, Central Marine Fisheries Research Institute for identifying the fish and providing the diagnostic features of the genus. The author declares that the experiments comply with the current laws of the Australian Government.
Additional information
Publisher's Note
Springer Nature remains neutral with regard to jurisdictional claims in published maps and institutional affiliations.
About this article
Cite this article
George, A.M. First report of dwarf goby (Teleostei: Gobiidae: Eviota) from the sponge, Coelocarteria singaporensis from the Great Barrier Reef, Australia. Ichthyol Res (2021). https://doi.org/10.1007/s10228-021-00801-w
Received:

Revised:

Accepted:

Published: