Abstract
We report a 71-year-old woman who presented with unilateral flank pain and sepsis. A computed tomographic (CT) scan demonstrated left-sided hydronephrosis. Subsequent percutaneous nephrotomy drainage showed pus-like material, confirming the diagnosis of pyonephrosis. The ureteral stricture was caused by previous radiation injury for cervical cancer in this ESRD patient who was on chronic dialysis for years. In our case, the grade IVB hydronephrosis is a result of an extremely atrophic kidney, pyonephrosis, and ureteral stricture. The CT section of pyonephrosis in an extremely atrophic kidney resembles a sagittal section of a Nautilus shell, as the shell corresponds to the diffusely thinned renal cortex.
This is a preview of subscription content, log in to check access.
Access options
Buy single article
Instant access to the full article PDF.
US$ 39.95
Price includes VAT for USA
Subscribe to journal
Immediate online access to all issues from 2019. Subscription will auto renew annually.
US$ 99
This is the net price. Taxes to be calculated in checkout.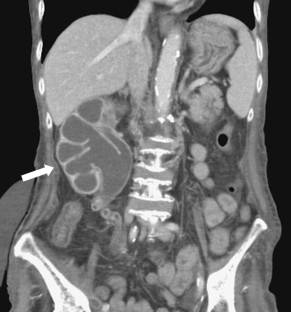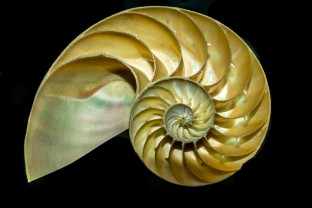 References
1.

Nguyen HT, Herndon CD, Cooper C, Gatti J, Kirsch A, Kokorowski P, et al. The Society for Fetal Urology consensus statement on the evaluation and management of antenatal hydronephrosis. J Pediatr Urol. 2010;6(3):212–31. https://doi.org/10.1016/j.jpurol.2010.02.205.

2.

Sibai H, Salle JL, Houle AM, Lambert R. Hydronephrosis with diffuse or segmental cortical thinning: impact on renal function. J Urol. 2001;165(6 Pt 2):2293–5. https://doi.org/10.1097/00005392-200106001-00019.
Acknowledgements
This work was in part supported financially for research purposes by the "Yin Yen-Liang Development and Construction Plan" of the School of Medicine, National Yang-Ming University, Taipei, Taiwan (107F-M01-0504), the Ministry of Science and Technology, Taipei, Taiwan (MOST 108-2633-B-009-001), Taipei Veterans General Hospital, Taipei, Taiwan (V106D25-003-MY3 and VGHUST109-V5-1-2), and the "Center for Intelligent Drug Systems and Smart Bio-devices (IDS2B)" from The Featured Areas Research Center Program, MOE in Taiwan.
Ethics declarations
Conflict of interest
All authors declared that they have no conflicts of interest and results in this paper have not been published previously.
Ethical approval
This article does not contain any studies with human participants or animals.
Informed consent
Informed consent was obtained from individual subjects included in this study.
Additional information
Publisher's Note
Springer Nature remains neutral with regard to jurisdictional claims in published maps and institutional affiliations.
About this article
Cite this article
Wu, B., Ho, Y. & Yang, C. A Nautilus kidney. Clin Exp Nephrol (2020). https://doi.org/10.1007/s10157-020-01915-7
Received:

Accepted:

Published:
Keywords
ESRD

Pyonephrosis

Atrophic kidney