Abstract
Background
Trans-anal excision is the surgical treatment of choice for endoscopically unresectable rectal polyps, early rectal cancers, small carcinoid tumors, and other low-risk tumors. The single-port robotic (SPR) platform is the newest development in robotic surgery capable of performing trans-anal minimally invasive surgery (TAMIS). In theory, the single incision design would naturally lend itself to the size limitation of the anal canal, but in practice, this method has not been tested. Herein we describe the techniques and first reports of performing TAMIS using the SPR platform.
Technique
We describe in detail how to perform the SPR-TAMIS technique using lessons and experience gained from performing this on five patients who had endoscopically unresectable rectal polyps or T1 rectal cancers. Each patient was followed for a minimum of 30 days and was seen in clinic post-operatively. A retrospective chart review was performed to obtain information on technical success, anatomic measurements, and reported complications.
Results
The SPR TAMIS was successfully performed on all five patients without any reported complications. All underwent a non-piecemeal excision and had return of regular bowel function at 30-day follow-up. All patients were discharged from the hospital the same day as their operation.
Conclusions
SPR-TAMIS is a novel, safe, and feasible procedure capable of achieving non-piecemeal resections of low-risk rectal tumors. Further study needs to be conducted to determine complication rates, functional and oncologic outcomes, and ensure the long-term safety profile.
Access options
Buy single article
Instant access to the full article PDF.
US$ 39.95
Tax calculation will be finalised during checkout.
Subscribe to journal
Immediate online access to all issues from 2019. Subscription will auto renew annually.
US$ 79
Tax calculation will be finalised during checkout.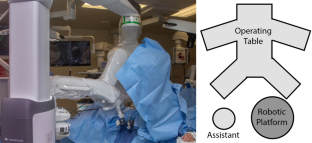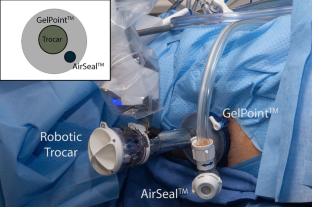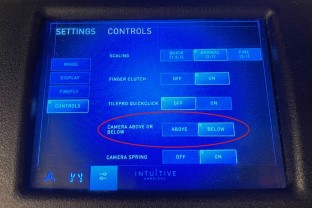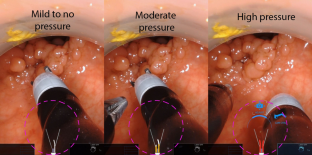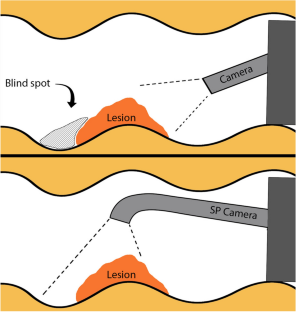 References
1.

Nash GM, Weiser MR, Guillem JG et al (2009) Long-term survival after transanal excision of T1 rectal cancer. Dis Colon Rectum 52(4):577–582. https://doi.org/10.1007/DCR.0b013e3181a0adbd

2.

Anthony LB, Strosberg JR, Klimstra DS et al (2010) The NANETS consensus guidelines for the diagnosis and management of gastrointestinal neuroendocrine tumors (nets): well-differentiated nets of the distal colon and rectum. Pancreas 39(6):767–774. https://doi.org/10.1097/MPA.0b013e3181ec1261

3.

Peeters KCMJ, van de Velde CJH, Leer JWH et al (2005) Late side effects of short-course preoperative radiotherapy combined with total mesorectal excision for rectal cancer: increased bowel dysfunction in irradiated patients-a Dutch colorectal cancer group study. J Clin Oncol Off J Am Soc Clin Oncol 23(25):6199–6206. https://doi.org/10.1200/JCO.2005.14.779

4.

Buess G, Kipfmuller K, Hack D et al (1988) Technique of transa-nal endoscopic microsurgery. Surg Endosc 2:71–75

5.

Allaix ME, Arezzo A, Caldart M et al (2009) Transanal endo-scopic microsurgery for rectal neoplasms: experience of 300 consecutive cases. Dis Colon Rectum 52:1831–1836

6.

Lim SB, Seo SI, Lee JL et al (2012) Feasibility of transanal minimally invasive surgery for mid-rectal lesions. Surg Endosc 26(11):3127–3132

7.

Barendse RM, Doornebosch PG, Bemelman WA et al (2012) Transanal employment of single access ports is feasible for rectal surgery. Ann Surg 256(6):1030–1033

8.

Tomassi MJ, Taller J, Yuhan R, Ruan JH, Klaristenfeld DD (2019) Robotic transanal minimally invasive surgery for the excision of rectal neoplasia: clinical experience with 58 consecutive patients. Dis Colon Rectum 62(3):279–285. https://doi.org/10.1097/DCR.0000000000001223

9.

Liu S, Suzuki T, Murray BW et al (2019) Robotic transanal minimally invasive surgery (TAMIS) with the newest robotic surgical platform: a multi-institutional North American experience. Surg Endosc 33(2):543–548. https://doi.org/10.1007/s00464-018-6329-3

10.

Marks J, Ng S, Mak T (2017) Robotic transanal surgery (RTAS) with utilization of a next-generation single-port system: a cadaveric feasibility study. Tech Coloproctol 21(7):541–545. https://doi.org/10.1007/s10151-017-1655-3
Funding
There are no funding disclosures for this manuscript.
Ethics declarations
Conflict of interest
The authors declare that they have no conflict of interest.
Ethical approval
Local Internal Review Board (IRB) approval was obtained for this retrospective analysis and was deemed to be minimal risk.
Informed consent
No informed consent was required.
Additional information
Publisher's Note
Springer Nature remains neutral with regard to jurisdictional claims in published maps and institutional affiliations.
About this article
Cite this article
Liu, S., Kelley, S.R. & Behm, K.T. Single-port robotic transanal minimally invasive surgery (SPR-TAMIS) approach to local excision of rectal tumors. Tech Coloproctol 25, 229–234 (2021). https://doi.org/10.1007/s10151-020-02286-7
Received:

Accepted:

Published:

Issue Date:
Keywords
Robotic surgery

TAMIS

Single port robotic surgery