Abstract
Background
Colorectal anastomotic complications are dreaded and dramatically affect outcomes. Causes are multifactorial, with the size of the end-to-end anastomosis (EEA) stapler a modifiable factor and potential target for risk reduction. Our goal was to examine the impact of the EEA stapler size on the risk of anastomotic complications in left-sided colorectal resections.
Methods
A prospective divisional database was reviewed for consecutive elective left-sided resections with a colorectal anastomosis using an EEA stapler from January 2013 May 2018 inclusive. Patients were stratified into 25–29 mm or 30–33 mm cohorts. Patient and disease demographics, operative variables, and postoperative outcomes were evaluated. The main outcome measures were the rate and factors associated with anastomotic complications.
Results
Four hundred seventy-three cases were evaluated, 185 ( 39.1%) were in the 25–29 mm group and 288 (60.9%) in the 30–33 mm group. Patients were comparable in demographics and operative variables. More males were anastomosed with the 30–33 mm than with the 25–29 mm stapler (57.6% vs 28.6%, p < 0.01). Significantly more patients developed an anastomotic stricture with the 25–29 mm than with the 30–33 mm staplers (7.1% vs. 2.1%; p = 0.007). There was no significant difference in leak rates or reoperation/interventions between groups. On logistic regression, neither gender, operative indication nor approach were associated with anastomotic leak, readmission, or reoperation/intervention. Stapler size remained significantly associated with stricture (p = 0.032).
Conclusions
The 25–29 mm EEA staplers were associated with an increased rate of anastomotic stricture compared to 30–33 mm staplers in left-sided colorectal anastomoses. As stapler size is a simple process measure that is easily modifyable, this is a potential target for improving anastomotic complication rates. Further controlled trials may help assess the impact of stapler size on improving patient and quality outcomes.
Access options
Buy single article
Instant access to the full article PDF.
US$ 39.95
Tax calculation will be finalised during checkout.
Subscribe to journal
Immediate online access to all issues from 2019. Subscription will auto renew annually.
US$ 79
Tax calculation will be finalised during checkout.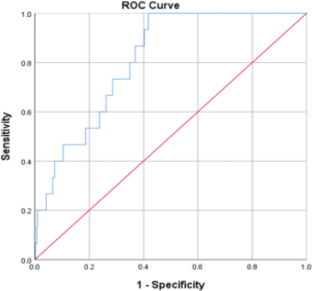 References
1.

Chadi SA, Fingerhut A, Berho M, DeMeester SR, Fleshman JW, Hyman NH, Margolin DA, Martz JE, McLemore EC, Molena D, Newman MI, Rafferty JF, Safar B, Senagore AJ, Zmora O, Wexner SD (2016) Emerging trends in the etiology, prevention, and treatment of gastrointestinal anastomotic leakage. J Gastrointest Surg 20:2035–2051. https://doi.org/10.1007/s11605-016-3255-3

2.

Ramphal W, Boeding JRE, Gobardhan PD, Rutten HJT, de Winter LJMB, Crolla RMPH, Schreinemakers JMJ (2018) Oncologic outcome and recurrence rate following anastomotic leakage after curative resection for colorectal cancer. Surg Oncol 27:730–736. https://doi.org/10.1016/j.suronc.2018.10.003

3.

Nesbakken A, Nygaard K, Lunde OC (2001) Outcome and late functional results after anastomotic leakage following mesorectal excision for rectal cancer. Br J Surg 88:400–404. https://doi.org/10.1046/j.1365-2168.2001.01719.x

4.

Schlegel RD, Dehni N, Parc R, Caplin S, Tiret E (2001) Results of reoperations in colorectal anastomotic strictures. Dis Colon Rectum 44:1464–1468

5.

Chekan E, Whelan RL (2014) Surgical stapling device-tissue interactions: what surgeons need to know to improve patient outcomes. Med Devices (Auckl) 7:305–318. https://doi.org/10.2147/MDER.S67338

6.

Kingham TP, Pachter HL (2009) Colonic anastomotic leak: risk factors, diagnosis, and treatment. J Am Coll Surg 208:269–278. https://doi.org/10.1016/j.jamcollsurg.2008.10.015]

7.

Vallance A, Wexner S, Berho M, Cahill R, Coleman M, Haboubi N, Heald RJ, Kennedy RH, Moran B, Mortensen N, Motson RW, Novell R, O'Connell PR, Ris F, Rockall T, Senapati A, Windsor A, Jayne DG (2017) A collaborative review of the current concepts and challenges of anastomotic leaks in colorectal surgery. Colorectal Dis 19:O1–O12. https://doi.org/10.1111/codi.13534

8.

Moran BJ (1996) Stapling instruments for intestinal anastomosis in colorectal surgery. Br J Surg 83:902–909

9.

Choy PY, Bissett IP, Docherty JG, Parry BR, Merrie A, Fitzgerald A (2011) Stapled versus handsewn methods for ileocolic anastomoses. Cochrane Database Syst Rev 8:9–10. https://doi.org/10.1002/14651858 (CD004320)

10.

Lustosa SA, Matos D, Atallah AN, Castro AA (2001) Stapled versus handsewn methods for colorectal anastomosis surgery. Cochrane Database Syst Rev 8:9–10. https://doi.org/10.1002/14651858 (CD003144)

11.

Docherty JG, McGregor JR, Akyol AM, Murray GD, Galloway DJ (1995) Comparison of manually constructed and stapled anastomoses in colorectal surgery West of Scotland and Highland Anastomosis Study Group. Ann Surg 221:176–184. https://doi.org/10.1097/00000658-199502000-00008

12.

Ramage L, Mclean P, Simillis C, Qiu S, Kontovounisios C, Tan E, Tekkis P (2018) Functional outcomes with handsewn versus stapled anastomoses in the treatment of ultralow rectal cancer. Updates Surg 70:15–21. https://doi.org/10.1007/s13304-017-0507-z

13.

Kirat HT, Kiran RP, Lian L, Remzi FH, Fazio VW (2010) Influence of stapler size used at ileal pouch-anal anastomosis on anastomotic leak, stricture, long-term functional outcomes, and quality of life. Am J Surg 200:68–72. https://doi.org/10.1016/j.amjsurg.2009.06.036

14.

Ambrosetti P, Francis K, De Peyer R, Frossard JL (2008) Colorectal anastomotic stenosis after elective laparoscopic sigmoidectomy for diverticular disease: a prospective evaluation of 68 patients. Dis Colon Rectum 51:1345–1349. https://doi.org/10.1007/s10350-008-9319-z]

15.

Griffen FD, Knight CD, Whitaker JM, Knight CD (1990) The double stapling technique for low anterior resection Results, modifications, and observations. Ann Surg 211:745–751. https://doi.org/10.1097/00000658-199006000-00014 (discussion 751)

16.

Tiernan J, Cook A, Geh I, George B, Magill L, Northover J, Verjee A, Wheeler J, Fearnhead N (2014) Use of a modified Delphi approach to develop research priorities for the association of coloproctology of Great Britain and Ireland. Colorectal Dis 16:965–970. https://doi.org/10.1111/codi.12790

17.

Qu H, Liu Y, Bi DS (2015) Clinical risk factors for anastomotic leakage after laparoscopic anterior resection for rectal cancer: a systematic review and meta-analysis. Surg Endosc 29:3608–3617. https://doi.org/10.1007/s00464-015-4117-x

18.

Neutzling CB, Lustosa SA, Proenca IM, da Silva EM, Matos D (2012) Stapled versus handsewn methods for colorectal anastomosis surgery. Cochrane Database Syst Rev. https://doi.org/10.1002/14651858.CD003144.pub2

19.

Hosoi T, Abe T, Uemura N, Higaki E, Kawai R, Kawakami J, An B, Nagino M, Shimizu Y (2019) The impact of circular stapler size on the incidence of cervical anastomotic stricture after esophagectomy. World J Surg 43:1746–1755. https://doi.org/10.1007/s00268-019-04938-8

20.

Gaines S, Shao C, Hyman N, Alverdy JC (2018) Gut microbiome influences on anastomotic leak and recurrence rates following colorectal cancer surgery. Br J Surg 105:e131–e141. https://doi.org/10.1002/bjs.10760

21.

Kiran RP, Murray AC, Chiuzan C, Estrada D, Forde K (2015) Combined preoperative mechanical bowel preparation with oral antibiotics significantly reduces surgical site infection, anastomotic leak, and ileus after colorectal surgery. Ann Surg 262:416–425. https://doi.org/10.1097/SLA.0000000000001416 (discussion 423)

22.

Armstrong G, Croft J, Corrigan N, Brown JM, Goh V, Quirke P, Hulme C, Tolan D, Kirby A, Cahill R, O'Connell PR, Miskovic D, Coleman M, Jayne D (2018) IntAct: intra-operative fluorescence angiography to prevent anastomotic leak in rectal cancer surgery: a randomized controlled trial. Colorectal Dis 20:O226–O234. https://doi.org/10.1111/codi.14257
Funding
The authors received no financial support or funding for this work.
Ethics declarations
Conflict of interest
The authors declare that they have no conflict of interest.
Ethical approval
The project was approved by the Institutional Review Board at Columbia University Medical Center (Protocol #AAAS0610). The study is reported according to the STROBE checklist for cohort studies (www.strobe-statement.org).
Informed consent
For this type of study, formal consent is not required.
Additional information
Publisher's Note
Springer Nature remains neutral with regard to jurisdictional claims in published maps and institutional affiliations.
About this article
Cite this article
Reif de Paula, T., Simon, H., Shah, M. et al. Analysis of the impact of EEA stapler size on risk of anastomotic complications in colorectal anastomosis: does size matter?. Tech Coloproctol 24, 283–290 (2020). https://doi.org/10.1007/s10151-020-02155-3
Received:

Accepted:

Published:

Issue Date:
Keywords
Colorectal neoplasms

Anastomosis

surgical

Elective surgical procedures

Constriction

pathologic

Surgical stapler

Anastomotic leak

Outcome assessment

health care