Abstract
There is a huge burden of patients suffering from trauma-induced disabling spasticity the world over. There are surprisingly few modalities of treatment with a sustained, proven benefit which can be offered to such patients. Selective dorsal rhizotomy (SDR) has been used with proven success in treating spasticity in patients of cerebral palsy, both in children and in adults. The rationale behind using the procedure in post-traumatic cases is reviewed, along with the cases reported till date in the world literature. The indications, surgical procedure used, outcome and complications, if any, are described. Most of the cases described in the literature have shown a favourable outcome with minimal complications. SDR can become an important tool in the armamentarium of the clinician treating this condition.
Access options
Buy single article
Instant access to the full article PDF.
US$ 39.95
Tax calculation will be finalised during checkout.
Subscribe to journal
Immediate online access to all issues from 2019. Subscription will auto renew annually.
US$ 79
Tax calculation will be finalised during checkout.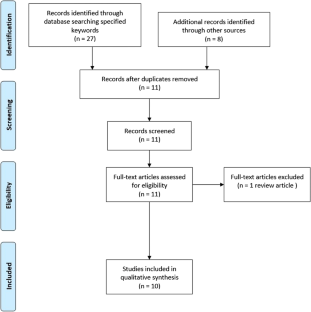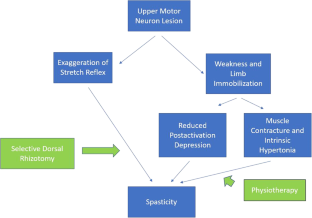 References
1.

Dewan MC, Rattani A, Gupta S et al (2018) Estimating the global incidence of traumatic brain injury. J Neurosurg 1:1–18

2.

GBD (2016) Traumatic brain injury and spinal cord injury collaborators (2019) global, regional, and national burden of traumatic brain injury and spinal cord injury, 1990-2016: a systematic analysis for the global burden of disease study 2016. Lancet Neurol 18(1):56–87

3.

Westerkam D, Saunders LL, Krause JS (2011) Association of spasticity and life satisfaction after spinal cord injury. Spinal Cord 49:990–994

4.

Boster A, Nicholas J, Bartoszek MP, O'Connell C, Oluigbo C (2014) Managing loss of intrathecal baclofen efficacy: review of the literature and proposed troubleshooting algorithm. Neurol Clin Pract 4(2):123–130

5.

Pucks-Faes E, Hitzenberger G, Matzak H et al (2018) Eleven years' experience with Intrathecal baclofen - complications, risk factors. Brain Behav 8(5):e00965

6.

Wright FV, Shell EM, Drake JM et al (1998) Evaluation of selective dorsal rhizotomy for the reduction of spasticity in cerebral palsy: a randomized controlled trial. Dev Med Child Neurol 40:239–247

7.

Steinbok P, Reiner AM, Beauchamp R, Armstrong RW, Cochrane DD, Kestle J (1997) A randomized clinical trial to compare selective posterior rhizotomy plus physiotherapy with physiotherapy alone in children with spastic diplegic cerebral palsy. Dev Med Child Neurol 39:178–184

8.

McLaughlin JF, Bjornson KF, Astley SJ, Graubert C, Hays RM, Roberts TS, Price R, Temkin N (1998) Selective dorsal rhizotomy: efficacy and safety in an investigator-masked randomized clinical trial. Dev Med Child Neurol 40:220–232

9.

Wong AM, Pei YC, Lui TN, Chen CL, Wang CM, Chung CY (2005) Comparison between botulinum toxin type a injection and selective posterior rhizotomy in improving gait performance in children with cerebral palsy. J Neurosurg 102:385–389

10.

Reynolds MR, Ray WZ, Strom RG, Blackburn SL, Lee A, Park TS (2011) Clinical outcomes after selective dorsal rhizotomy in an adult population. World Neurosurg 75:138–144

11.

Nordmark E, Josenby AL, Lagergren J et al (2008) Long-term outcomes five years after selective dorsal rhizotomy. BMC Pediatr 8:54

12.

Dudley RW, Parolin M, Gagnon B, Saluja R, Yap R, Montpetit K, Ruck J, Poulin C, Cantin MA, Benaroch TE, Farmer JP (2013) Long-term functional benefits of selective dorsal rhizotomy for spastic cerebral palsy. J Neurosurg Pediatr 12:142–150

13.

Gump WC, Mutchnick IS, Moriarty TM (2013) Selective dorsal rhizotomy for spasticity not associated with cerebral palsy: reconsideration of surgical inclusion criteria. Neurosurg Focus 35(5):E6

14.

Privat JM, Benezech J, Frerebeau P, Gros C (1976) Sectorial posterior rhizotomy, a new technique of surgical treatment for spasticity. Acta Neurochir (Wien) 35:181–195

15.

Laitinen LV, Nilsson S, Fugl-Meyer AR (1983) Selective posterior rhizotomy for treatment of spasticity. J Neurosurg 58:895–899

16.

Schijman E, Erro MG, Meana NV (1993) Selective posterior rhizotomy: experience of 30 cases. Childs Nerv Syst 9:474–477

17.

Bertelli JA, Ghizoni MF, Michels A (2000) Brachial plexus dorsal rhizotomy in the treatment of upper-limb spasticity. J Neurosurg 93(1):26–32

18.

Salame K, Ouaknine GER, Rochkind S, Constantini S, Razon N (2003) Surgical treatment of spasticity by selective posterior rhizotomy: 30 years experience. Isr Med Assoc J 5:543–546

19.

Hsin YL, Harnod T, Kuo TBJ, Su CF, Lin SZ (2004) Selective cervical dorsal rhizotomy to relieve upper-limb spasticity after stroke or spinal cord injury-report of five cases. Tzu Chin Med J 16:371–375

20.

Oki A, Oberg W, Siebert B, Plante D, Walker ML, Gooch JL (2010) Selective dorsal rhizotomy in children with spastic hemiparesis. Clin Article J Neurosurg Pediatr 6:353–358

21.

Reynolds RM, Morton RP, Walker ML, Massagli TL, Browd SR (2014) Role of dorsal rhizotomy in spinal cord injury-induced spasticity. J Neurosurg Pediatr 14(3):266–270

22.

Duan Y, Luo X, Gao X, Sun C (2015) Cervical selective dorsal rhizotomy for treating spasticity in upper limb spasticity neurosurgical way to neurosurgical technique. InterdiscipNeurosurg 2:57–60

23.

Sitthinamsuwan B, Phonwijit L, Khampalikit I, Nitising A, Nunta-Aree S, Suksompong S (2017) Comparison of efficacy between dorsal root entry zone lesioning and selective dorsal rhizotomy for spasticity of cerebral origin. Acta Neurochir (Wien) 159(12):2421–2430

24.

Maynard FM, Karunas RS, Waring WP (1990) Epidemiology of spasticity following traumatic spinal cord injury. Arch Phys Med Rehabil 71:566–569

25.

Holtz KA, Lipson R, Noonan VK, Kwon BK, Mills PB (2017) Prevalence and effect of problematic spasticity after traumatic spinal cord injury. Arch Phys Med Rehabil 98(6):1132–1138

26.

Mills PB, Holtz KA, Szefer E, Noonan VK, Kwon BK (2018) Early predictors of developing problematic spasticity following traumatic spinal cord injury: a prospective cohort study. J Spinal Cord Med 9:1–16

27.

Trompetto C, Marinelli L, Mori L, et al (2014) Pathophysiology of spasticity: implications for neurorehabilitation. Biomed Res Int , p. 354906

28.

Behari M (2002) Spasticity. Neurol India 50:235

29.

Sheean G (2008) Neurophysiology of spasticity. In: Barnes MP, Johnson GR (eds) Upper motor neurone syndrome and spasticity: clinical management and neurophysiology, vol 22, 2nd edn. Cambridge University press, Cambridge, pp 9–63

30.

Steinbok P (2007) Selective dorsal rhizotomy for spastic cerebral palsy: a review. Childs Nerv Syst 23:981–990

31.

Park TS, Johnston JM (2006) Surgical techniques of selective dorsal rhizotomy for spastic cerebral palsy. Technical note. Neurosurg Focus 21(2):e7

32.

Grunt S, Becher JG, Vermuelen RJ (2011) Long-term outcome and adverse effects of selective dorsal rhizotomy in children with cerebral palsy: a systematic review. DevMed Child Neurol 53:490–498

33.

McLaughlin J, Bjornson K, Temkin N, Steinbok P, Wright V, Reiner A, Roberts T, Drake J, O'Donnell M, Rosenbaum P, Barber J, Ferrel A (2002) Selective dorsal rhizotomy: meta-analysis of three randomized controlled trials. Dev Med Child Neurol 44:17–25

34.

Abbott R, Johann-Murphy M, Shiminski-Maher T, Quartermain D, Forem SL, Gold JT, Epstein FJ (1993) Selective dorsal rhizotomy: outcome and complications in treating spastic cerebral palsy. Neurosurgery 33:851–857 discussion 857

35.

Health Quality Ontario (2017) Lumbosacral dorsal Rhizotomy for spastic cerebral palsy: a health technology assessment. Ont Health Technol Assess Ser 17(10):1–186

36.

Nagel SJ, Wilson S, Johnson MD, Machado A, Frizon L, Chardon MK, Reddy CG, Gillies GT, Howard MA 3rd (2017) Spinal cord stimulation for spasticity: historical approaches, current status, and future directions. Neuromodulation 20(4):307–321
Ethics declarations
Conflict of interest
The authors declare that they have no conflict of interest.
Additional information
Publisher's note
Springer Nature remains neutral with regard to jurisdictional claims in published maps and institutional affiliations.
About this article
Cite this article
Agrawal, M., Samala, R., Doddamani, R. et al. The role of selective dorsal rhizotomy in the management of post-traumatic spasticity: systematic review. Neurosurg Rev 44, 213–221 (2021). https://doi.org/10.1007/s10143-020-01255-w
Received:

Revised:

Accepted:

Published:

Issue Date:
Keywords
Selective dorsal rhizotomy

Post-traumatic spasticity

Review