Abstract
Although surgery is not curative for the majority of intracranial gliomas, radical resection has been demonstrated to influence survival and delay tumor progression. Because gliomas are very frequently located in eloquent or more generally critical areas, surgeons must always balance the maximizing resection with the need to preserve neurological function. In this overview, we tried to summarize the recent literature and our personal experience about (1) the benefits and limits of using preoperative anatomical and functional neuroimaging (anatomical MRI, DTI fiber tracking, and functional MRI), (2) the issues to consider in planning the surgical strategy, (3) the need to thoroughly understand microsurgical techniques that enable a maximal resection (subpial dissection, vascular manipulation, etc.), (4) the importance of individualizing surgical strategy especially in patients with gliomas in eloquent areas (the role of neuropsychological evaluation in redefining eloquent and non-eloquent areas), and (5) how to use intraoperative mapping techniques and understand why and when to use them. Through this paper, the reader should become more familiar with a comprehensive panel of techniques and methodologies but more importantly become aware that these recent technical advances facilitate a conceptual change from classical surgical paradigms toward a more patient-specific approach.
Access options
Buy single article
Instant access to the full article PDF.
US$ 39.95
Tax calculation will be finalised during checkout.
Subscribe to journal
Immediate online access to all issues from 2019. Subscription will auto renew annually.
US$ 79
Tax calculation will be finalised during checkout.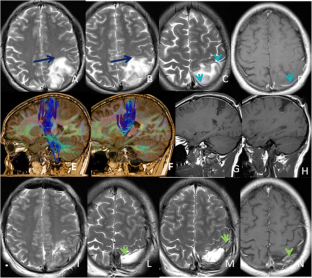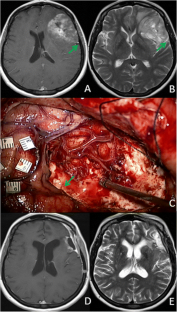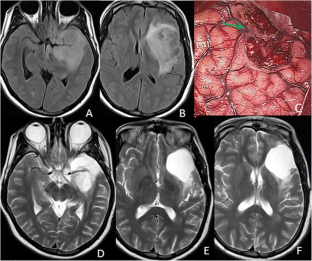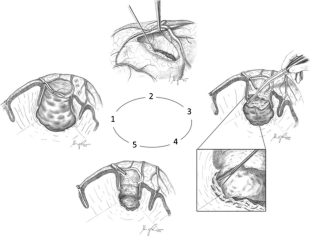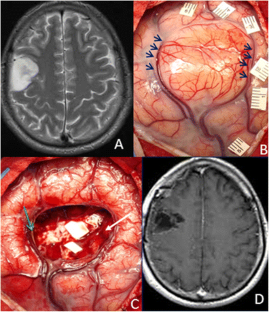 References
1.

Gorlia T, van den Bent MJ, Hegi ME, Mirimanoff RO, Weller M, Cairncross JG et al (2008) Nomograms for predicting survival of patients with newly diagnosed glioblastoma: prognostic factor analysis of EORTC and NCIC trial 26981-22981/CE.3. Lancet Oncol 9:29–38

2.

Mineo JF, Bordron A, Baroncini M, Ramirez C, Maurage CA, Blond S et al (2007) Prognosis factors of survival time in patients with glioblastoma multiforme: a multivariate analysis of 340 patients. Acta Neurochir (Wien) 149:245–253

3.

Yeh SA, Ho JT, Lui CC, Huang YJ, Hsiung CY, Huang EY (2005) Treatment outcomes and prognostic factors in patients with supratentorial low-grade gliomas. Br J Radiol 78(927):230–235

4.

Capelle L, Fontaine D, Mandonnet E, Taillandier L, Golmard JL, Bauchet L et al (2012) Spontaneous and therapeutic prognostic factors in adult hemispheric World Health Organization Grade II gliomas: a series of 1097 cases: clinical article. J Neurosurg 118(6):1157–1168

5.

Chaichana KL, McGirt MJ, Laterra J, Olivi A, Quiñones-Hinojosa A (2010) Recurrence and malignant degeneration after resection of adult hemispheric low-grade gliomas. clinical article. J Neurosurg 112:10–17

6.

Jung TY, Jung S, Moon JH, Kim IY, Moon KS, Jang WY (2011) Early prognostic factors related to progression and malignant transformation of low-grade gliomas. Clin Neurol Neurosurg 113(9):752–757

7.

Sanai N, Chang S, Berger MS (2011) Low-grade gliomas in adults—a review. J Neurosurg 115:948–965

8.

Smith JS, Chang EF, Lamborn KR, Chang SM, Prados MD, Cha S et al (2008) Role of extent of resection in the long-term outcome of low-grade hemispheric gliomas. J Clin Oncol 26:1338–1345

9.

Ius T, Isola M, Budai R, Pauletto G, Tomasino B, Fadiga L, Skrap M (2012) Low-grade glioma surgery in eloquent areas: volumetric analysis of extent of resection and its impact on overall survival. A single-institution experience in 190 patients: clinical article. J Neurosurg 117(6):1039–1052

10.

Sankar T, Moore NZ, Johnson J, Ashby LS, Scheck AC, Shapiro WR, Smith KA, Spetzler RF, Preul MC (2012) Magnetic resonance imaging volumetric assessment of the extent of contrast enhancement and resection in oligodendroglial tumors. J Neurosurg 116(6):1172–1181

11.

Gulati S, Jakola AS, Nerland US, Weber C, Solheim O (2011) The risk of getting worse: surgically acquired deficits, perioperative complications, and functional outcomes after primary resection of glioblastoma. World Neurosurg 76(6):572–579

12.

Jakola AS, Gulati S, Weber C, Unsgård G, Solheim O (2011) Postoperative deterioration in health related quality of life as predictor for survival in patients with glioblastoma: a prospective study. PLoS ONE 6(12):e28592. doi:10.1371/journal.pone.0028592

13.

McGirt MJ, Mukherjee D, Chaichana KL, Than KD, Weingart JD, Quinones-Hinojosa A (2009) Association of surgically acquired motor and language deficits on overall survival after resection of glioblastoma multiforme. Neurosurgery 65(3):463–469

14.

Carrabba G, Fava E, Giussani C, Acerbi F, Portaluri F, Songa V et al (2007) Cortical and subcortical motor mapping in rolandic and perirolandic glioma surgery: impact on postoperative morbidity and extent of resection. J Neurosurg Sci 51:45–51

15.

De Witt Hamer PC, Robles SG, Zwinderman AH, Duffau H, Berger MS (2012) Impact of intraoperative stimulation brain mapping on glioma surgery outcome: a meta-analysis. J Clin Oncol 10 20:2559–2565

16.

Duffau H, Capelle L, Denvil D, Sichez N, Gatignol P, Taillandier L et al (2003) Usefulness of intraoperative electrical subcortical mapping during surgery for low-grade gliomas located within eloquent brain regions: functional results in a consecutive series of 103 patients. J Neurosurg 98(4):764–778

17.

Keles GE, Lundin DA, Lamborn KR, Chang EF, Ojemann G, Berger MS (2004) Intraoperative subcortical stimulation mapping for hemispherical perirolandic gliomas located within or adjacent to the descending motor pathways: evaluation of morbidity and assessment of functional outcome in 294 patients. J Neurosurg 100(3):369–375

18.

Spena G, D'Agata F, Panciani PP, Buglione di Monale M, Fontanella MM (2013) Supratentorial gliomas in eloquent areas: which parameters can predict functional outcome and extent of resection? PLoS ONE 8(12):e80916. doi:10.1371/journal.pone.0080916

19.

Spena G, Nava A, Cassini F, Pepoli A, Bruno M, D'Agata F, Cauda F, Sacco K, Duca S, Barletta L, Versari P (2010) Preoperative and intraoperative brain mapping for the resection of eloquent-area tumors. A prospective analysis of methodology, correlation, and usefulness based on clinical outcomes. Acta Neurochir 152:1835–1846

20.

Upadhyay N, Waldman AD (2011) Conventional MRI evaluation of gliomas. Br J Radiol 84 Spec No 2:S107-11

21.

Castellano A, Bello L, Michelozzi C, Gallucci M, Fava E, Iadanza A, Riva M, Casaceli G, Falini A (2012) Role of diffusion tensor magnetic resonance tractography in predicting the extent of resection in glioma surgery. Neuro Oncol 14(2):192–202

22.

Talos IF, Zou KH, Ohno-Machado L, Bhagwat JG, Kikinis R, Black PM, Jolesz FA (2006) Supratentorial low-gradeglioma resectability: statistical predictive analysis based on anatomic MR features and tumor characteristics. Radiology 239:506–513

23.

Beppu T, Inoue T, Nishimoto H, Ogasawara K, Ogawa A, Sasaki M (2007) Preoperative imaging of superficially located glioma resection using short inversion-time inversion recovery images in high-field magnetic resonance imaging. Clin Neurol Neurosurg 109(4):327–334

24.

Fujii Y, Nakayama N, Nakada T (1998) High-resolution T2-reversed magnetic resonance imaging on a high magnetic field system. technical note. J Neurosurg 89:492–495

25.

Esposito V, Paolini S, Morace R, Colonnese C, Venditti E, Calistri V et al (2008) Intraoperative localization of subcortical brain lesions. Acta Neurochir 150(6):537–542

26.

Spena G, Garbossa D, Panciani PP, Griva F, Fontanella MM (2013) Purely subcortical tumors in eloquent areas: awake surgery and cortical and subcortical electrical stimulation (CSES) ensure safe and effective surgery. Clin Neurol Neurosurg 115(9):1595–1601

27.

Achten E, Jackson GD, Cameron JA, Abbott DF, Stella DL, Fabinyi GC (1999) Presurgical evaluation of the motor hand area with functional MR imaging in patients with tumors and dysplastic lesions. Radiology 210:529–538

28.

Dymarkowski S, Sunaert S, Van Oostende S, Van Hecke P, Wilms G, Demaerel P, Nuttin B, Plets C, Marchal G (1998) Functional MRI of the brain: localisation of eloquent cortex in focal brain lesion therapy. Eur Radiol 8(9):1573–1580

29.

Roux FE, Boulanouar K, Ranjeva JP, Manelfe C, Tremoulet M, Sabatier J, Berry I (1999) Cortical intraoperative stimulation in brain tumors as a tool to evaluate spatial data from motor functional MRI. Investig Radiol 34:225–229

30.

Lehéricy S, Duffau H, Cornu P, Capelle L, Pidoux B, Carpentier (2000) Correspondence between functional magnetic resonance imaging somatotopy and individual brain anatomy of the central region: comparison with intraoperative stimulation in patients with brain tumors. J Neurosurg 92(4):589–598

31.

Majos A, Tybor K, Stefańczyk L, Góraj B (2005) Cortical mapping by functional magnetic resonance imaging in patients with brain tumors. Eur Radiol 15:1148–1158

32.

Petrovich N, Holodny AI, Tabar V, Correa DD, Hirsch J, Gutin PH, Brennan CW (2005) Discordance between functional magnetic resonance imaging during silent speech tasks and intraoperative speech arrest. J Neurosurg 103:267–274

33.

Rutten GJ, Ramsey NF, van Rijen PC, Noordmans HJ, van Veelen CW (2002) Development of a functional magnetic resonance imaging protocol for intraoperative localization of critical temporo-parietal language areas. Ann Neurol 51:350–360

34.

Bizzi A, Blasi V, Falini A, Ferroli P, Cadioli M, Danesi U, Aquino D, Marras C, Caldiroli D, Broggi G (2008) Presurgical functional MR imaging of language and motor functions: validation with intraoperative electrocortical mapping. Radiology 248(2):579–589

35.

Gupta DK, Chandra PS, Ojha BK, Sharma BS, Mahapatra AK, Mehta VS (2007) Awake craniotomy versus surgery under general anesthesia for resection of intrinsic lesions of eloquent cortex-a prospective randomised study. Clin Neurol Neurosurg 109(4):335–343

36.

Haberland N, Ebmeier K, Hliscs R, Grnewald JP, Silbermann J, Steenbeck J et al (2000) Neuronavigation in surgery of intracranial and spinal tumors. J Cancer Res Clin Oncol 126(9):529–541

37.

Stummer W, Tonn JC, Mehdorn HM, Nestler U, Franz K, Goetz C, Bink A, Pichlmeier U, ALA-Glioma Study Group (2011) Counterbalancing risks and gains from extended resections in malignant glioma surgery: a supplemental analysis from the randomized 5-aminolevulinic acid glioma resection study. Clinical article. J Neurosurg 114(3):613–623

38.

Ulmer JL, Hacein-Bey L, Mathews VP, Mueller WM, DeYoe EA, Prost RW, Meyer GA, Krouwer HG, Schmainda KM (2004) Lesion-induced pseudodominance at functional magnetic resonance imaging: implications for preoperative assessments. Neurosurgery 55:569–579

39.

Nucifora PG, Verma R, Lee SK, Melhem ER (2007) Diffusion-tensor MR imaging and tractography: exploring brain microstructure and connectivity. Radiology 245:367–384

40.

Catani M, Howard RJ, Pajevic S, Jones DK (2002) Virtual in vivo interactive dissection of white matter fasciculi in the human brain. Neuroimage 17:77–94

41.

Leclercq D, Duffau H, Delmaire C, Capelle L, Gatignol P, Ducros (2010) Comparison of diffusion tensor imaging tractography of language tracts and intraoperative subcortical stimulations. J Neurosurg 112:503–511

42.

Bucci M, Mandelli ML, Berman JI, Amirbekian B, Nguyen C, Berger MS, Henry RG (2013) Quantifying diffusion MRI tractography of the corticospinal tract in brain tumors with deterministic and probabilistic methods. Neuroimage Clin 20(3):361–368

43.

Yordanova YN, Moritz-Gasser S, Duffau H (2011) Awake surgery for WHO Grade II gliomas within "noneloquent" areas in the left dominant hemisphere: toward a "supratotal" resection. Clinical article. J Neurosurg 115(2):232–239

44.

Duffau H, Gatignol P, Mandonnet E, Capelle L, Taillandier L (2008) Intraoperative subcortical stimulation mapping of language pathways in a consecutive series of 115 patients with Grade II glioma in the left dominant hemisphere. J Neurosurg 109:461–471

45.

Kim SS, McCutcheon IE, Suki D, Weinberg JS, Sawaya R, Lang FF, Ferson D, Heimberger AB, DeMonte F, Prabhu SS (2009) Awake craniotomy for brain tumors near eloquent cortex: correlation of intraoperative cortical mapping with neurological outcomes in 309 consecutive patients. Neurosurgery 64(5):836–845

46.

Sanai N, Berger MS (2012) Recent surgical management of gliomas. Adv Exp Med Biol 746:12–25

47.

Panciani PP, Fontanella M, Schatlo B, Garbossa D, Agnoletti A, Ducati A, Lanotte M (2012) Fluorescence and image guided resection in high grade glioma. Clin Neurol Neurosurg 114(1):37–41

48.

Gempt J, Krieg SM, Hüttinger S, Buchmann N, Ryang YM, Shiban E, Meyer B, Zimmer C, Förschler A, Ringel F (2013) Postoperative ischemic changes after glioma resection identified by diffusion-weighted magnetic resonance imaging and their association with intraoperative motor evoked potentials. J Neurosurg 119(6):1395–1400

49.

Al-Otaibi F, Baeesa SS, Parrent AG, Girvin JP, Steven D (2012) Surgical techniques for the treatment of temporal lobe epilepsy. Epilepsy Res Treat:374848. doi: 10.1155/2012/374848

50.

Bello L, Riva M, Fava E, Ferpozzi V, Castellano A, Raneri F, Pessina F, Bizzi A, Falini A, Cerri G (2014) Tailoring neurophysiological strategies with clinical context enhances resection and safety and expands indications in gliomas involving motor pathways. Neuro Oncol. doi:10.1093/neuonc/not327

51.

Sanai N, Berger MS (2008) Mapping the horizon: techniques to optimize tumor resection before and during surgery. Clin Neurosurg 55:14–19

52.

Gil-Robles S, Duffau H (2010) Surgical management of World Health Organization Grade II gliomas in eloquent areas: the necessity of preserving a margin around functional structures. Neurosurg Focus 28(2):E8

53.

Walter J, Kuhn SA, Waschke A, Kalff R, Ewald C (2011) Operative treatment of subcortical metastatic tumors in the central region. J Neuro-Oncol 103(3):567–573

54.

Yasargil MG (1984) Microneurosurgery, vol I. Georg Thieme, Stuttgart

55.

Yasargil MG (1994) Microneurosurgery, vol IV. Georg Thieme, Stuttgart

56.

Yasargil MG (1996) Microneurosurgery, vol IVb. Georg Thieme, Stuttgart

57.

Foerster O (1931) The cerebral cortex in man. Lancet 2:309–312

58.

Penfield W (1950) The cerebral cortex of man. Macmillan, New York

59.

Penfield W, Boldrey E (1937) Somatic motor and sensory representation in the cerebral cortex of man as studied by electrical stimulation. Brain 60:389–443

60.

Penfield,W. & Erickson, T.C. (1941) Epilepsy and cerebral localization. a study of the mechanism, treatment, and prevention of epileptic seizures. Springfield, IL

61.

Penfield W, Rasmussen T (1950) Secondary sensory and motor representation. Macmillan, New York

62.

Duffau H, Lopes M, Arthuis F, Bitar A, Sichez JP, Van Effenterre R et al (2005) Contribution of intraoperative electrical stimulations in surgery of low-grade gliomas: a comparative study between two series without (1985–96) and with (1996–2003) functional mapping in the same institution. J Neurol Neurosurg Psychiatry 76:845–851

63.

De Benedictis A, Moritz-Gasser S, Duffau H (2010) Awake mapping optimizes the extent of resection for low-grade gliomas in eloquent areas. Neurosurg 66(6):1074–1084

64.

Asthagiri AR, Pouratian N, Sherman J, Ahmed G, Shaffrey ME (2007) Advances in brain tumor surgery. Neurol Clin 25(4):975–1003

65.

Berger MS, Deliganis AV, Dobbins J, Keles GE (1994) The effect of extent of resection on recurrence in patients with low grade cerebral hemisphere gliomas. Cancer 74:1784–1791

66.

Beez T, Boge K, Wager M, Whittle I, Fontaine D, Spena G, Braun S, Szelényi A, Bello L, Duffau H, Sabel M, European Low Grade Glioma Network (2013) Tolerance of awake surgery for glioma: a prospective European Low Grade Glioma Network multicenter study. Acta Neurochir 155(7):1301–1308

67.

Gras-Combe G, Moritz-Gasser S, Herbet G, Duffau H (2012) Intraoperative subcortical electrical mapping of optic radiations in awake surgery for glioma involving visual pathways. J Neurosurg 117(3):466–473

68.

Serletis D, Bernstein M (2007) Prospective study of awake craniotomy used routinely and nonselectively for supratentorial tumors. J Neurosurg 107(1):1–6

69.

De Witt Hamer PC, Hendriks EJ, Mandonnet E, Barkhof F, Zwinderman AH, Duffau H (2013) Resection probability maps for quality assessment of glioma surgery without brain location bias. PLoS One 6 8(9):e73353

70.

Nossek E, Matot I, Shahar T, Barzilai O, Rapoport Y, Gonen T, Sela G, Grossman R, Korn A, Hayat D, Ram Z (2013) Intraoperative seizures during awake craniotomy: incidence and consequences: analysis of 477 patients. Neurosurg 73(1):135–140

71.

Ozawa N, Muragaki Y, Nakamura R, Iseki H (2009) Identification of the pyramidal tract by neuronavigation based on intraoperative diffusion-weighted imaging combined with subcortical stimulation. Stereotac Func Neurosurg 87(1):18–24

72.

Sacko O, Lauwers-Cances V, Brauge D, Sesay M, Brenner A, Roux FE (2011) Awake craniotomy vs surgery under general anesthesia for resection of supratentorial lesions. Neurosurg 68(5):1192–1198

73.

Majchrzak K, Kaspera W, Bobek-Billewicz B, Hebda A, Stasik-Pres G, Majchrzak H, Ładziński P (2012) The assessment of prognostic factors in surgical treatment of low-grade gliomas: a prospective study. Clin Neurol Neurosurg 114(8):1135–1144

74.

Robles SG, Gatignol P, Lehéricy S, Duffau H (2008) Long-term brain plasticity allowing a multistage surgical approach to World Health Organization Grade II gliomas in eloquent areas. J Neurosurg 109(4):615–624

75.

Ius T, Angelini E, Thiebaut de Schotten M, Mandonnet E, Duffau H (2011) Evidence for potentials and limitations of brain plasticity using an atlas of functional resectability of WHO grade II gliomas: towards a "minimal common brain". Neuroimage 56(3):992–1000

76.

Mandonnet E, Jbabdi S, Taillandier L, Galanaud D, Benali H, Capelle L, Duffau H (2007) Preoperative estimation of residual volume for WHO grade II glioma resected with intraoperative functional mapping. Neuro Oncol 9(1):63–69

77.

Duffau H (2012) A new concept of diffuse (low-grade) glioma surgery. Adv Tech Stand Neurosurg 38:3–27

78.

Bello L, Gallucci M, Fava M, Carrabba G, Giussani C, Acerbi F et al (2007) Intraoperative subcortical language tract mapping guides surgical removal of gliomas involving speech areas. Neurosurg 60(1):67–80

79.

Chacko AG, Thomas SG, Babu KS, Daniel RT, Chacko G, Prabhu K, Cherian V, Korula G (2013) Awake craniotomy and electrophysiological mapping for eloquent area tumours. Clin Neurol Neurosurg 115(3):329–334

80.

Danks RA, Aglio LS, Gugino LD, Black PM (2000) Craniotomy under local anesthesia and monitored conscious sedation for the resection of tumors involving eloquent cortex. J Neurooncol 49(2):131–139

81.

Ganslandt O, Behari S, Gralla J, Fahlbusch R, Nimsky C (2002) Neuronavigation: concept, techniques and applications. Neurol India 50(3):244–255

82.

Haglund M, Berger M, Shamseldin M, Lettich E, Ojemann G (1994) Cortical localization of temporal lobe language sites in patients with gliomas. Neurosurgery 34:567–576

83.

Krishnan R, Raabe A, Hattingen E, Szelényi A, Yahya H, Hermann E, Zimmermann M, Seifert V (2004) Functional magnetic resonance imaging-integrated neuronavigation: correlation between lesion-to-motor cortex distance and outcome. Neurosurgery 55:904–914

84.

Pereira LC, Oliveira KM, L'Abbate GL, Sugai R, Ferreira JA, da Motta LA (2009) Outcome of fully awake craniotomy for lesions near the eloquent cortex: analysis of a prospective surgical series of 79 supratentorial primary brain tumors with long follow-up. Acta Neurochir 151(10):1215–1230

85.

Trinh VT, Fahim DK, Shah K, Tummala S, McCutcheon IE, Sawaya R, Suki D, Prabhu SS (2013) Subcortical injury is an independent predictor of worsening neurological deficits following awake craniotomy procedures. Neurosurgery 72(2):160–169
Additional information
Comments
Antonella Castellano, Milan, Italy
This is an interesting overview of the current armamentarium the neurosurgeon is provided with in the care process of patients with intracranial gliomas. As widely illustrated by the authors, different tools are available at every stage of the management in order to enhance tumor resection while preserving brain functions.
The main issue regarding such an extensive amount of techniques and methodologies, along with surgeon and centre expertise, is whether any of those tools is more relevant than others, and which should be the hierarchy, if any could ever be established. As an example, functional imaging techniques such as fMRI and diffusion tractography can give precious and meaningful insights about the anatomo-functional organization at a single patient level; however, a deep knowledge of all the technical issues and the reliability of these data is mandatory to correctly use them in the perioperative and intraoperative setting. It should be kept in mind that these techniques cannot replace intraoperative stimulation in surgery of eloquent areas; they should be combined to improve subcortical mapping. Moreover, a thorough analysis on the impact of all these methodologies on the patient's outcome, appropriately depicted and recorded, is mandatory and it should be pursued in every investigation on the topic.
The argument on the actual surgical strategies to be employed in glioma treatment gained interest. It has to be noted how the surgeon still represents the fulcrum of distinct tools, which must be mastered to provide the patient with the state-of-the-art care. In this setting, the appropriate performance of the surgical gestures has not to be minimized or neglected, since it represents the executive momentum where the preoperative and intraoperative data should merge to result effective for the patient.
Finally, this review could be regarded as a valuable depiction of the landscape which a neurosurgeon in training should deal with and has to be ready to learn for treatment of patients harboring a glioma.
About this article
Cite this article
Spena, G., Panciani, P.P. & Fontanella, M.M. Resection of supratentorial gliomas: the need to merge microsurgical technical cornerstones with modern functional mapping concepts. An overview. Neurosurg Rev 38, 59–70 (2015). https://doi.org/10.1007/s10143-014-0578-y
Received:

Revised:

Accepted:

Published:

Issue Date:
Keywords
Brain neoplasms

Diagnostic imaging

Diffusion tensor imaging

Electric stimulation

Quality of life

Magnetic resonance imaging

Gliomas