Abstract
The present study aimed to evaluate different illumination systems in the control room of a power plant and decide on the optimal illumination system in terms of the operator's cognitive performance. This study was conducted on a control room, consisting of 16 operators. The cognitive performance and sleepiness of the subjects were evaluated under three illumination systems: fluorescent lamps (230 lux); fluorescent lamps and LEDs (415 lux), and LEDs (210 lux). The weights of the criteria determined by the FBWM and systems were ranked using the QUALIFLEX. In the morning shift, the simple cognitive function (FDST) and the complex cognitive function (BDST) indices for the fluorescent and LED-illumination system showed the best values. In addition, in the evening shift, the FDST index for the fluorescent and LED-illumination system and the BDST index for the fluorescent illumination system showed the best values. Results related to the weight of each criterion indicated that BDST with the weight of 0.665 is the most important criterion, and then FDST, with the weight 0.2, was placed at ranks 2. The results of this study showed that the best cognitive performance for control room operators provided by combined fluorescent and LED-illumination systems in the morning and fluorescent system in the evening. It is suggested that more appropriate conditions should be provided for individuals in terms of cognitive performance by adding LEDs to the traditional fluorescent systems in the control rooms and setting the appropriate time for the use of LED lamps.
Access options
Buy single article
Instant access to the full article PDF.
US$ 39.95
Tax calculation will be finalised during checkout.
Subscribe to journal
Immediate online access to all issues from 2019. Subscription will auto renew annually.
US$ 79
Tax calculation will be finalised during checkout.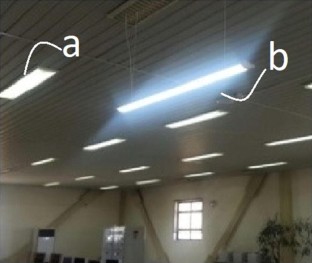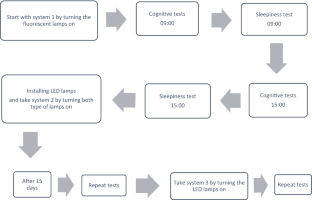 Availability of data and material
The data sets used and/or analyzed during the current study are available from the corresponding author on reasonable request.
Abbreviations
LED:

Light-emitting diode

AHP:

Analytic hierarchy process

ANP:

Analytic network process

TOPSIS:

Technique for order preference by similarity to ideal solution

FBWM:

Fuzzy best–worst method

QUALIFLEX:

Qualitative flexible multiple criteria method

FDST:

Forward digit span task

BDST:

Backward digit span task

KSS:

Karolinska sleepiness scale
References
Blackburn HL, Benton AL (1957) Revised administration and scoring of the digit span test. J Consult Psychol 21(2):139

Brennan TA, Leape LL, Laird NM, Hebert L, Localio AR, Lawthers AG et al (1991) Incidence of adverse events and negligence in hospitalized patients: results of the Harvard Medical Practice Study I. N Engl J Med 324(6):370–376

Clark WW, Bohne BA (1999) Effects of noise on hearing. JAMA 281(17):1658–1659

de Korte EM, Spiekman M, Hoes-van Oeffelen L, van der Zande B, Vissenberg G, Huiskes G et al (2015) Personal environmental control: effects of pre-set conditions for heating and lighting on personal settings, task performance and comfort experience. Build Environ 86:166–176

Dumont M, Benhaberou-Brun D, Paquet J (2001) Profile of 24-h light exposure and circadian phase of melatonin secretion in night workers. J Biol Rhythms 16(5):502–511

Folkard S, Lombardi DA, Tucker PT (2005) Shiftwork: safety, sleepiness and sleep. Ind Health 43(1):20–23

Gan J, Zhong S, Liu S, Yang D (2019) Resilient supplier selection based on fuzzy BWM and GMo-RTOPSIS under supply chain environment. Discret Dyn Nat Soc 2019:1–14

Goel N, Rao H, Durmer JS, Dinges DF (2009) Neurocognitive consequences of sleep deprivation. Semin Neurol 29(4):320–399

Guo S, Zhao H (2017) Fuzzy best-worst multi-criteria decision-making method and its applications. Knowl-Based Syst 121:23–31

Habibi E, Dehghan H, Yazdanirad S, Lotfi S, Hassanzadeh A (2017) The impact of lighting on accuracy and pace of working among men student by tests of job skill assessment under experimental condition. Int J Occup Hyg 9(1):33–37

Hawes BK, Brunyé TT, Mahoney CR, Sullivan JM, Aall CD (2012) Effects of four workplace lighting technologies on perception, cognition and affective state. Int J Ind Ergon 42(1):122–128

Huiberts L, Smolders K, De Kort Y (2015) Shining light on memory: effects of bright light on working memory performance. Behav Brain Res 294:234–245

Hwang C-L, Lai Y-J, Liu T-Y (1993) A new approach for multiple objective decision making. Comput Oper Res 20(8):889–899

Hygge S, Knez I (2001) Effects of noise, heat and indoor lighting on cognitive performance and self-reported affect. J Environ Psychol 21(3):291–299

Ji P, Zhang H, Wang J (2018) A fuzzy decision support model with sentiment analysis for items comparison in e-Commerce: the case study of PConline.com. IEEE Trans Syst Man Cybern Syst. https://doi.org/10.1109/TSMC.2018.2875163

Juslén H, Tenner A (2005) Mechanisms involved in enhancing human performance by changing the lighting in the industrial workplace. Int J Ind Ergon 35(9):843–855

Kaida K, Takahashi M, Åkerstedt T, Nakata A, Otsuka Y, Haratani T et al (2006) Validation of the Karolinska sleepiness scale against performance and EEG variables. Clin Neurophysiol 117(7):1574–1581

Karapetrovic S, Rosenbloom E (1999) A quality control approach to consistency paradoxes in AHP. Eur J Oper Res 119(3):704–718

Küller R, Ballal S, Laike T, Mikellides B, Tonello G (2006) The impact of light and colour on psychological mood: a cross-cultural study of indoor work environments. Ergonomics 49(14):1496–1507

Lin CJ, Feng W-Y, Chao C-J, Tseng F-Y (2008) Effects of VDT workstation lighting conditions on operator visual workload. Ind Health 46(2):105–111

Lin CJ, Yenn T-C, Jou Y-T, Hsieh T-L, Yang C-W (2013) Analyzing the staffing and workload in the main control room of the advanced nuclear power plant from the human information processing perspective. Saf Sci 57:161–168

Mohammad Fam I, Zokaei H, Simaei N (2007) Epidemiological evaluation of fatal occupational accidents and estimation of related human costs in Tehran. J Zahedan Univ Med Sci Health Serv 8(4):299–307

Nabil A, Mardaljevic J (2006) Useful daylight illuminances: a replacement for daylight factors. Energy Build 38(7):905–913

Paelinck JH (1978) Qualiflex: a flexible multiple-criteria method. Econ Lett 1(3):193–197

Peng H-g, Wang J-q (2018) Outranking decision-making method with Z-number cognitive information. Cognit Comput 10(5):752–768

Qin YX, Lin DY, Hui SYR (eds) (2009) A simple method for comparative study on the thermal performance of light emitting diodes (LED) and fluorescent lamps. In: 2009 Twenty-Fourth Annual IEEE Applied Power Electronics Conference and Exposition, pp 15–19

Reason J (2000) Human error: models and management. BMJ 320(7237):768–770

Rezaei J (2015) Best-worst multi-criteria decision-making method. Omega 53:49–57

Roy B (1990) The outranking approach and the foundations of ELECTRE methods. In: Readings in multiple criteria decision aid. Springer, Berlin, Heidelberg, pp 155–183

Saaty TL (1977) A scaling method for priorities in hierarchical structures. J Math Psychol 15(3):234–281

Saaty TL (1996) Decision making with dependence and feedback: the analytic network process. RWS Publications

Salthouse TA (1990) Working memory as a processing resource in cognitive aging. Dev Rev 10(1):101–124

Smith L, Folkard S, Tucker P, Macdonald I (1998) Work shift duration: a review comparing eight hour and 12 hour shift systems. Occup Environ Med 55(4):217–229

Smolders KC, de Kort YA (2014) Bright light and mental fatigue: effects on alertness, vitality, performance and physiological arousal. J Environ Psychol 39:77–91

Terán-Pérez GJ, Ruiz-Contreras AE, González-Robles RO, Tarrago-Castellanos R, Mercadillo RE, Jiménez-Anguiano A et al (2012) Sleep deprivation affects working memory in low but not in high complexity for the n-back test. Neurosci Med 3(4):380–386

Ukai K, Howarth PA (2008) Visual fatigue caused by viewing stereoscopic motion images: background, theories, and observations. Displays 29(2):106–116

Veitch JA, Gifford R, Hine DW (1991) Demand characteristics and full spectrum lighting effects on performance and mood. J Environ Psychol 11(1):87–95

Wolska A (2003) Visual strain and lighting preferences of VDT users under different lighting systems. Int J Occup Saf Ergon 9(4):431–440

Yam F, Hassan Z (2005) Innovative advances in LED technology. Microelectron J 36(2):129–137

Zakerian SA, Yazdanirad S, Gharib S, Azam K, Zare A (2018) The effect of increasing the illumination on operators' visual performance in the control-room of a combined cycle power plant. Ann Occup Environ Med 30(1):56

Zare A, Yazdani Rad S, Dehghani F, Omidi F, Mohammadfam I (2017) Assessment and analysis of studies related human error in Iran: a systematic review. J Health Saf Work 7(3):267–278

Zare A, Malakouti Khah M, Garosi E, Gharib S, Zakerian SA (2018) The effect of increased light intensity on workload, sleepiness, eye fatigue, and the degree of satisfaction of individuals from the light conditions in the control room of a power plant. J Health Saf Work 8(3):237–250
Acknowledgements
The authors would like to acknowledge the support and assistance provided by all the participants, who collaborated in this study.
Ethics declarations
Conflict of interest
The authors declare that they have no competing interests.
Ethics approval
Ethics approval was obtained by ethics committee of Shiraz University of Medical Sciences (SUMS).
Consent for publication
Not applicable.
Additional information
Publisher's Note
Springer Nature remains neutral with regard to jurisdictional claims in published maps and institutional affiliations.
About this article
Cite this article
Zare, A., Malakoutikhah, M. & Alimohammadlou, M. Selecting lighting system based on workers' cognitive performance using fuzzy best–worst method and QUALIFLEX. Cogn Tech Work 22, 641–652 (2020). https://doi.org/10.1007/s10111-019-00593-0
Received:

Accepted:

Published:

Issue Date:
Keywords
Lighting

Cognitive performance

Decision-making methods

FBWM

QUALIFLEX