Access options
Buy single article
Instant access to the full article PDF.
US$ 39.95
Tax calculation will be finalised during checkout.
Subscribe to journal
Immediate online access to all issues from 2019. Subscription will auto renew annually.
US$ 79
Tax calculation will be finalised during checkout.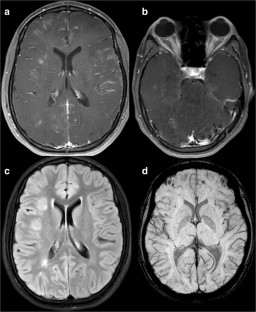 References
1.

Biotti D, Bonneville F, Tournaire E, Ayrignac X, Dallière CC, Mahieu L, Vignal C, Dulau C, Brochet B, Ruet A, Ouallet JC, Gout O, Heran F, Menjot de Champfleur N, Tourdias T, Deneve M, Labauge P, Deschamps R (2017) Optic neuritis in patients with anti-MOG antibodies spectrum disorder: MRI and clinical features from a large multicentric cohort in France. J Neurol 264(10):2173–2175

2.

Shen Y, Cheng Z, Zhou C (2019) Bilateral trigeminal root entry zone enhancement in MOG-IgG-associated brainstem encephalitis. Neurol Sci 40:1083–1085

3.

Musso G, Nosadini M, Gallo N, Sartori S, Seguso M, Plebani M (2020) Possible clinical role of MOG antibody testing in children presenting with acute neurological symptoms. Neurol Sci. https://doi.org/10.1007/s10072-020-04379-5

4.

Hadiono A, Sguigna P, Elliott J (2018) Aseptic meningitis as a manifestation of the anti-MOG syndrome. Neurology 90(15 Supplement):P5.422

5.

Sarangi S, Wong B, Cahill J (2018) Clinical episode of aseptic meningitis with leptomeningeal enhancement in patient with anti-MOG antibodies. Neurology 90(15 Supplement):P5.420

6.

Narayan RN, Wang C, Sguigna P, Husari K, Greenberg B (2018) Atypical anti-MOG syndrome with aseptic meningoencephalitis and pseudotumor cerebri-like presentations. Mult Scler Relat Disord 27:30–33

7.

Nagabushana D, Shah R, Pendharkar H et al (2019) MOG antibody seropositive aseptic meningitis: a new clinical phenotype. J Neuroimmunol 333:476960
Acknowledgments
Authors acknowledge their gratitude to Dr. Ajay Garg and Dr. Awadh Kishore Pandit for contributing in management of patient.
Ethics declarations
Declaration of patient consent
The authors certify that appropriate patient consent was obtained.
Conflict of interest
The authors declare that they have no conflict of interest.
Ethical approval
None.
Additional information
Publisher's note
Springer Nature remains neutral with regard to jurisdictional claims in published maps and institutional affiliations.
About this article
Cite this article
Vibha, D., Singh, R.K., Salunkhe, M. et al. MOG antibody syndrome presenting as aseptic meningitis: an evolving spectrum. Neurol Sci 42, 321–323 (2021). https://doi.org/10.1007/s10072-020-04558-4
Received:

Accepted:

Published:

Issue Date: