Abstract
Engineering geological characteristics of the rapidly growing Auckland urban area are of increasing interest due to ongoing and planned tunnels and excavations. Auckland is mainly underlain by Miocene-age East Coast Bays Formation (ECBF), a highly heterogeneous flysch deposit, and is also affected by lava flows from the Late Quaternary Auckland Volcanic Field (AVF). Therefore, excavations in the region can encounter highly variable rock mass. Here, the geological strength index (GSI) and rock mass rating (RMR) were applied to outcrop in coastal cliff exposures located on Auckland's North Shore, to evaluate the engineering geological properties of the ECBF. Samples were also extracted for laboratory analysis of elastic wave velocities, intact strength parameters and thin section analysis of microtexture. Specific issues identified include lenses of the heavily zeolitized Parnell Volcaniclastic Conglomerate, and marked strength contrasts within the weaker ECBF siltstone and sandstone. The ECBF sandstone, where uncemented, is much weaker and is highly permeable, while the presence of smectite clay may be problematic for tunnelling if it disaggregates, forming a 'sticky spoil'. The presence of larger-scale defects has been problematic for tunnelling, including the presence of low shear strength clay seams along ECBF bedding planes, and bedding planes intersecting tunnel crowns.
This is a preview of subscription content, log in to check access.
Access options
Buy single article
Instant access to the full article PDF.
US$ 39.95
Price includes VAT for USA
Subscribe to journal
Immediate online access to all issues from 2019. Subscription will auto renew annually.
US$ 99
This is the net price. Taxes to be calculated in checkout.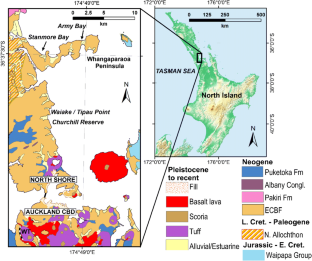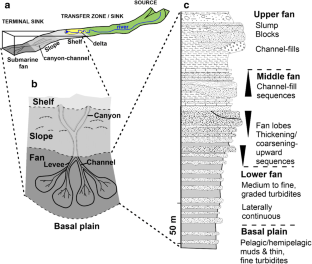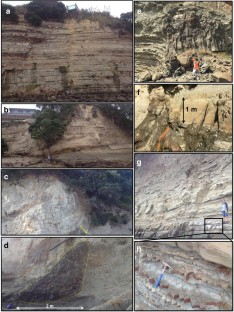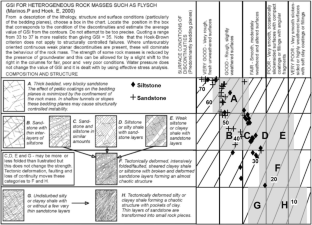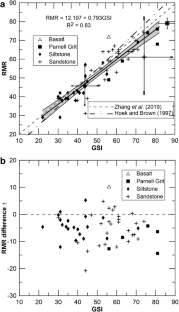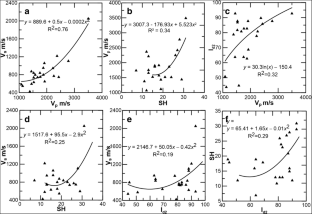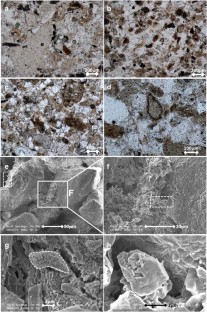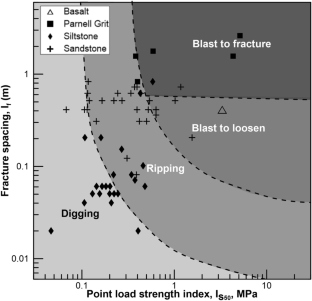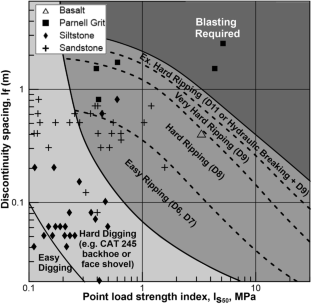 References
Aksoy C (2008) Review of rock mass rating classification: historical developments, applications, and restrictions. J Min Sci 44(1):51–63

Ali W, Mohammad N, Tahir M (2014) Rock mass characterization for diversion tunnels at Diamer Basha dam, Pakistan – a design perspective. Int J Sci Eng Technol 3(10):1292–1296

Altindag R, Guney A (2006) ISRM suggested method for determining the shore hardness value for rock. Int J Rock Mech Min Sci 43:19–22

Arbanas Ž, Groši M, Kovačević M-S (2007) Rock mass reinforcement systems in open pit excavations in urban areas. In: Potvin Y (ed) Slope stability 2007, Proc 2007 Int Symp on rock slope stability in open mining and civil engineering, Perth, Australia, September12–14. Australian Centre for Geomechanics, Perth, pp 171–185

Asche H, Ireland T, Sheffield M et al (2009) Hobson and Rosedale tunnels – new technology in Auckland. In: Proc 2009 Rapid excavation and Tunnelling conference. Society for Mining, Metallurgy and Exploration, pp 450–462

ASTM D2113-14 (2014) Standard practice for rock Core drilling and sampling of rock for site exploration. ASTM International, West Conshohocken

Atkinson JH, Foster PG, Miglio BF et al (2003) Destructuring and disaggregation of Mercia mudstone during full-face tunnelling. Q J Eng Geol and Hydro 36:293–303

Auckland Transport (2015) Auckland City Rail Link geotechnical engineering report. CRL-SYW-GEO-000-RPT-0006

Ballance PF (1974) An inter-arc flysch basin in northern New Zealand: Waitemata group (upper Oligocene to lower Miocene). J Geol 82:439–471

Barla G, Pellizza S (2000) TBM Tunnelling in difficult ground conditions. International Society for Rock Mechanics and Rock Engineering. ISRM international symposium, 19-24 November, Melbourne, Australia

Bertuzzi R, Douglas K, Mostyn G (2016) Comparison of quantified and chart GSI for four rock masses. Eng Geol 202:24–35

Bieniawski ZT (1989) Engineering rock mass classifications: a complete manual for engineers and geologists in mining, civil and petroleum engineering. Wiley, New York

Black P, Riddolls B, Horey P (2010) Petrographic determination of clay content within East Coast bays formation for mechanized tunnelling projects. In: Williams AL, Pinches GM, Chin CY et al (eds) Geologically active. CRC Press, Boca Raton, pp 1703–1708

Brady BHG, Brown ET (2005) Rock mechanics for underground mining. Kluwer, Dordrecht

Broch E, Franklin JA (1972) The point-load strength test. Int J Rock Mech and Min Sci 9:669–697

Cai M, Kaiser PK, Uno H et al (2004) Estimation of rock mass strength and deformation modulus of jointed hard rock masses using the GSI system. Int J Rock Mech Min Sci 41(1):3–19

Calleja J (2008) CMRR – practical limitations and solutions. In: Aziz N (ed) Coal 2008: coal Operators' conference. University of Wollongong and the Australasian Institute of Mining and Metallurgy, pp 92–103

Cartwright S, Koumoutsakos D, Hill B et al (2017) Waterview connection tunnels: engineering geology assessment of East Coast bays formation from investigation through to construction. 16th Australasian Tunnelling Conference, Sydney, 30 October-1 November

Caterpillar (2012) Caterpillar performance handbook 42. Caterpillar Inc., Peoria

Coşar S (2004) Application of rock mass classification Systems for Future Support Design of the dim tunnel near Alanya. Dissertation, Middle East Technical University, Turkey

Davidson KJ, Black PM (1994) Diagenesis in early Miocene Waitemata group sediments, upper Waitemata harbour, Auckland, New Zealand. Geosci Rep Shizuoka Univ 20:135–142

de la Mare GN (1992) Microstructural controls on the Geomechanics of coarse-grained soft rocks; Waitemata group, Auckland. Dissertation, University of Waikato

de Lange WP, Moon VG (2005) Estimating long-term cliff recession rates from shore platform widths. Eng Geol 80:292–301

France SJ (2017) Tunnelling through volcaniclastic grit; monitoring and management of groundwater effects on the Waterview connection project. Proc 20th NZGS geotechnical symposium, Napier, New Zealand

France SJ, Williams AL (2015) Waterview Connection: environmental impacts of a deep drained trench. 12th Australia New Zealand Conference on Geomechanics (ANZ 2015), 22–25 February 2015, Wellington, New Zealand: 191–198

Franklin JA, Chandra R (1972) The slake-durability test. Int J Rock Mech Min Sci 9:325–341

Franklin JA, Broch E, Walton G (1971) Logging the mechanical character of rock. Trans Inst Miner Metallurgy 80:A1–A9

Gualtieri GF, Gandolfi NB, Passaglia E et al (2018) Is fibrous ferrierite a potential health hazard? Characterization and comparison with fibrous erionite. Am Mineral 103(7):1044–1055

Hayward BW, Kenny JA, Grenfell HR (2011) More volcanoes recognised in Auckland volcanic field. Geosci Soc N Z Newsl 5:11–16

Hodgson A, St George J (2008) An appraisal of Tunnelling in the Auckland region for infrastructure development. 13th Australian Tunnelling Conference Melbourne, 4-7 May: 361-366

Hoek E (1994) Strength of rock and rock masses. J Int Soc Rock Mech 2(2):4–16

Hoek E, Brown ET (1997) Practical estimates of rock mass strength. Int J Rock Mech Min Sci Geomech Abstr 34:1165–1186

Hoek E, Brown ET (2019) The Hoek–Brown failure criterion and GSI – 2018 edition. J Rock Mech and Geotech Eng 11(3):445–463

Hoek E, Marinos P (2000) Predicting tunnel squeezing problems in weak heterogeneous rock masses. Tunnels Tunn Int 1:45–51

Hoek E, Marinos P, Marinos V (2005) Characterisation and engineering properties of tectonically undisturbed but lithologically varied sedimentary rock masses. Int J Rock Mech Min Sci 42(2):277–285

Hunt SW, Angulo M (1999) Identifying and Baselining boulders for underground construction. In: Fernandez G, Bauer RA (eds) Geo-engineering for underground facilities. ASCE, Reston Virginia, pp 255–270

Irvani I, Wilopo W, Karnawati D (2013) Determination of nuclear power plant site in West Bangka based on rock mass rating and geological strength index. J SE Asian Appl Geol 5(2):78–86

ISRM (1985) International Society of Rock Mechanics Commission on testing methods, suggested method for determining point load strength. Int J Rock Mech Min Sci Geomech Abstr 22:51–60

Klawitter M, Esterle J, Collins S (2015) A study of hardness and fracture propagation in coal. Int J Rock Mech Min Sci 76:237–242

Marinos V (2019) A revised, geotechnical classification GSI system for tectonically disturbed heterogeneous rock masses, such as flysch. Bull Eng Geol Environ 78:899–912

Marinos V, Carter TG (2018) Maintaining geological reality in application of GSI for design of engineering structures in rock. Eng Geol 239:282–297

Marinos P, Hoek E (2001) Estimating the geotechnical properties of heterogeneous rock masses such as flysch. Bull Eng Geol Env 60:82–92

Marinos V, Marinos P, Hoek E (2005) The geological strength index – applications and limitations. Bull Eng Geol Environ 64(1):55–65

Mark C, Molinda GM (2005) The coal mine roof rating (CMRR) - a decade of experience. Int J Coal Geol 64:85–103

Moon VG, Healy T (1994) Mechanisms of coastal cliff retreat and Hazard zone delineation in soft Flysch deposits. J Coast Res 10(3):663–680

Newns W, St George J (2011) Strength and stiff ness parameters for tunnels in weak sedimentary rocks – a case study of the East Coast Bays formation in Auckland, New Zealand. 14th Australasian Tunnelling Conference, Auckland, New Zealand: 417-425

Osgoui, R, Ünal E (2005) Rock reinforcement design for unstable tunnels originally excavated in very poor rock mass. Proc International World Tunnel Congress and the 31st ITA General Assembly, Istanbul, Turkey, 7–12 May: 291–296

Palmstrom A (2005) Measurements of and correlations between block size and rock quality designation (RQD). Tunn Undergr Space Technol 20(4):362–377

Palmstrom A, Broch E (2006) Use and misuse of rock mass classification systems with particular reference to the Q-system. Tunn Undergr Space Technol 21:575–593

Paterson RD, Prebble WM (2004) Engineering geology and coastal cliff erosion at Takapuna, Auckland, New Zealand. 9th Australia New Zealand Conference on Geomechanics, Auckland, New Zealand: 775–781

Pells PJN (2008) What happened to the mechanics in rock mechanics and the geology in engineering geology? J South Afr Inst Min Metallurgy 108:309–323

Pepe G, Piazza M, Cevasco A (2015) Geomechanical characterization of a highly heterogeneous flysch rock mass by means of the GSI method. Bull Eng Geol Environ 74:465–477

Pettifer GS, Fookes PG (1994) A revision of the graphical method for assessing the excavability of rock. Q J Eng Geol 27:145–164

Roberts RC, Black PM (2015) A Discussion on Tunnelling Issues within the East Coast Bays Formation of Auckland. 12th Australia New Zealand Conference on Geomechanics (ANZ 2015), 22–25 February 2015, Wellington, New Zealand: 1225–1232

Russo G (2009) A new rational method for calculating the GSI. Tunn Undergr Space Technol 24:103–111

Shane P, Strachan LJ, Smith I (2010) Redefining the Waitemata Basin, New Zealand: a new tectonic, magmatic, and basin evolution model at a subduction terminus in the SW Pacific. Geochem Geophys Geosyst 11:Q04008

Singh JL, Tamrakar NK (2013) Rock mass rating and geological strength index of rock masses of Thopal-Malekhu river areas, Central Nepal lesser Himalaya. Bull Dept Geol 16:29–42

Somodi K, Kovács L et al (2018) Comparison of different calculation methods of geological strength index (GSI) in a specific underground construction site. Eng Geol 243:50–58

Statistics New Zealand (2017) Auckland's future population under alternative migration scenarios. Information Release. http://www.stats.govt.nz/browse_for_stats/population/estimates_and_projections/auck-pop-alt-migration-2017.aspx. Accessed September 24 2019

Strachan LJ (2008) Flow transformations in slumps: a case study from the Waitemata Basin, New Zealand. Sedimentology 55:1311–1332

Tucker ME (2012) Sedimentary rocks in the field: a practical guide. Wiley? London

Williams AL, Toan DV, Prebble WM (2004) Engineering properties of clay seams within the Waitemata Group rocks of Auckland. Proc 9th Australia New Zealand Conference on Geomechanics, Auckland, New Zealand: 840–845

Yaşar E, Erdoğan Y (2004) Estimation of rock physicomechanical properties using hardness methods. Eng Geol 71:281–288

Zhang Q, Huang X, Zhub H, Lia J (2019) Quantitative assessments of the correlations between rock mass rating (RMR) and geological strength index (GSI). Tunnell Undergr Space Tech 83:73–81
Acknowledgements
Discussions on ECBF characteristics and engineering properties with Warwick Prebble, Lorna Strachan, Ross Roberts, Ann Williams and Sian France provided the initial motivation for this work. Technical staff at the University of Auckland assisted with laboratory preparation of samples, and their help is gratefully acknowledged.
About this article
Cite this article
Fleetwood, B., Brook, M.S., Brink, G. et al. Characterization of a highly heterogeneous flysch deposit and excavation implications: case study from Auckland, New Zealand. Bull Eng Geol Environ (2020). https://doi.org/10.1007/s10064-020-01873-0
Received:

Accepted:

Published:
Keywords
Rock mass classification

GSI

Geotechnical properties

Flysch

Auckland