Abstract
With the continuous progress in the era of big data, artificial intelligence technology has begun to get more and more applications in medicine, and it is becoming more and more possible to use artificial intelligence in the diagnostic technology of digestive endoscopy images. This article mainly studies the progress of artificial intelligence technology in the diagnosis of gastrointestinal endoscopy. The main purpose is to add new vitality to the medical conditions that are not yet perfect. This article mainly uses digestive endoscopy to carry out a comprehensive examination of all aspects of the digestive tract under the conditions of accuracy, clarity, and other advantages. Randomly select 14 of the 50 registered patient images for corresponding gastrointestinal endoscopy. The premise is that the subjects must be tested under the same conditions. The ordinary manual detection technology adds 4 groups as the control group, and the start time of the test is the same; when conducting the experiment, the position of each group to be tested must be the same and the detection area is large enough. Finally, image simulation is carried out on the experiment. The experimental results show that the sensitivity of artificial intelligence used in the actual experiment is 95.1%, of which the most prominent data value is 97.6%. The accuracy of the digestive endoscopy is 96.6%. The sharpness of the image detected by artificial intelligence is also superior.
Access options
Buy single article
Instant access to the full article PDF.
US$ 39.95
Tax calculation will be finalised during checkout.
Subscribe to journal
Immediate online access to all issues from 2019. Subscription will auto renew annually.
US$ 79
Tax calculation will be finalised during checkout.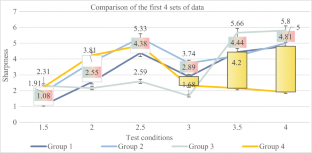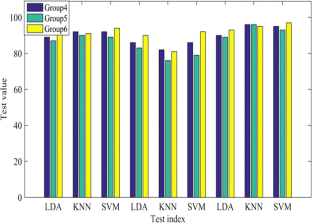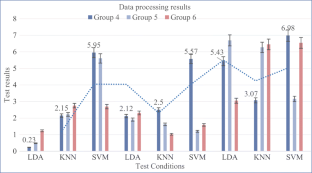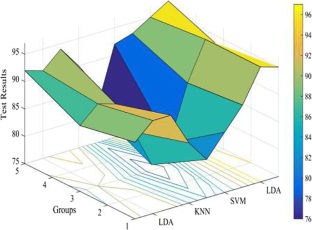 References
1.

Jiang F, Jiang Y, Zhi H et al (2017) Artificial intelligence in healthcare: past, present and future. Stroke Vasc Neurol 2(4):230

2.

Muoz CL, Yagüe AS, Sánchez JCC et al (2018) Quality of sedation with propofol administered by non-anesthetists in a digestive endoscopy unit: the results of a one year experience. Revista espanola de enfermedades digestivas: organo oficial de la Sociedad Espanola de Patologia Digestiva 110(4):231–236

3.

Hassabis D, Kumaran D, Summerfield C, Botvinick M (2017) Neuroscience-inspired artificial intelligence. Neuron 95(2):245–258

4.

Jeavons A (2017) What is artificial intelligence? Res World 17(65):75–75

5.

Bundy A (2017) Preparing for the future of artificial intelligence. AI & Soc 32(2):285–287

6.

Li R, Zhao Z, Zhou X, Ding G, Chen Y, Wang Z, Zhang H (2017) Intelligent 5G: when cellular networks meet artificial intelligence. IEEE Wirel Commun 24(5):175–183

7.

Dietterich TG (2017) Steps toward robust artificial intelligence. AI Mag 38(3):3–24

8.

Havinga PJM, Meratnia N, Bahrepour M (2017) Artificial intelligence based event detection in wireless sensor networks. Univ Twente 85(6):1553–1562

9.

Chen AF, Zoga AC, Vaccaro AR (2017) Point/counterpoint: artificial intelligence in healthcare. Healthcare Transform 2(2):84–92

10.

Elkatatny S, Tariq Z, Mahmoud M, Abdulraheem A, Mohamed I (2019) An integrated approach for estimating static Young's modulus using artificial intelligence tools. Neural Comput & Applic 31:4123–4135

11.

Huang MH, Rust RT (2018) Artificial Intelligence in Service. J Serv Res 21(2):155–172

12.

Kaplan J (2017) Artificial intelligence: think again. Commun ACM 60(1):36–38

13.

Burton E, Goldsmith J, Koenig S et al (2017) Ethical Considerations Artificial. Intell Courses Ai Mag 38(2):22–34

14.

Price S, Flach PA (2017) Computational support for academic peer review: a perspective from artificial intelligence. Commun ACM 60(3):70–79

15.

Johnson KW, Soto JT, Glicksberg BS et al (2018) Artificial intelligence in cardiology. J Am Coll Cardiol 71(23):2668–2679

16.

Maity G, Roy SK, Verdegay JL (2020) Analyzing multimodal transportation problem and its application to artificial intelligence. Neural Comput & Applic 32:2243–2256

17.

Rehamnia I, Benlaoukli B, Heddam S (2020) Modeling of seepage flow through concrete face rockfill and embankment dams using three heuristic artificial intelligence approaches: a comparative study [J]. Environ Process 7(1):367–381

18.

Campbell IS, Howell JD, Evans HH (2016) Visceral Vistas: Basil Hirschowitz and the birth of fiberoptic endoscopy. Ann Intern Med 165(3):12–14

19.

Groen D, Piet C (2017) History of the endoscope [scanning our past]. Proc IEEE 105(10):1987–1995

20.

Zupanc CM, Wallis GM, Hill A et al (2017) Assessing colonoscopic inspection skill using a virtual withdrawal simulation: a preliminary validation of performance metrics. Bmc Med Educ 17(1):11–18

21.

Xiaoling G, Gao F, Tan M, Peng P (2020) Fashion analysis and understanding with artificial intelligence. Inf Process Manag 57(5):102276

22.

Fofiu C, Dobru D, Boeriu A (2017) Potential pitfalls of Viekira Pak™ therapy in patients with HCV genotype 1b cirrhosis. J Gastrointest Liver Dis: JGLD 26(1):94–95

23.

Ciuti G, Caliò R, Camboni D, Neri L, Bianchi F, Arezzo A, Koulaouzidis A, Schostek S, Stoyanov D, Oddo CM, Magnani B, Menciassi A, Morino M, Schurr MO, Dario P (2016) Frontiers of robotic endoscopic capsules: a review. J Microbio Robot 11(1):1–18

24.

Mary Neebha T, Nesasudha M (2016) Design and analysis of advanced microstrip patch antenna for endoscopic capsules. Microw Opt Technol Lett 58(7):1762–1767

25.

Xu Z, Cheng C, Sugumaran V (2020) Big data analytics of crime prevention and control based on image processing upon cloud computing. J Surveill Secur Saf 1:16–33
Funding
This study was supported by Grant No. 2019JZZY011101 from the Key Research and Development Program of Shandong Province to Dianmin Sun.
Ethics declarations
Competing interests
There are no potential competing interests in our paper. And all authors have seen the manuscript and approved to submit to your journal. We confirm that the content of the manuscript has not been published or submitted for publication elsewhere.
Additional information
Publisher's note
Springer Nature remains neutral with regard to jurisdictional claims in published maps and institutional affiliations.
About this article
Cite this article
Cheng, J., Song, T., Liu, Z. et al. Artificial intelligence technology based on deep learning in digestive endoscopy imaging diagnosis. Pers Ubiquit Comput (2021). https://doi.org/10.1007/s00779-021-01532-5
Received:

Accepted:

Published:
Keywords
Artificial intelligence technology

Digestion of endoscopic images

Clear detection

Image simulation

Endoscopic detection technology

Medical imaging