Zusammenfassung
Hintergrund
Vor 3 Jahren wurde an der Abteilung für Augenheilkunde und Optometrie des Tauernklinikums Zell am See mit der MISS("minimally invasive strabismus surgery")-Technik zur operativen Therapie des Strabismus begonnen. Ziel der retrospektiven Analyse war es, die Sicherheit, Genauigkeit und Effektivität des Verfahrens an geraden und schrägen Augenmuskeln zu evaluieren.
Methode
In einem Zeitraum von 35 Monaten wurden an der Augenabteilung Zell am See 96 PatientInnen, bei denen eine horizontale Schielstellung (58 divergent, 38 konvergent) bestand, und 17 PatientInnen mit vertikaler Schielstellung oder Pathologie der schrägen Augenmuskeln unter Anwendung der MISS-Technik operiert. Alle Eingriffe wurden in Vollnarkose durchgeführt. Bei dem überwiegenden Teil fand die Rücklagerung und Faltung der Muskulatur kombiniert an einem Auge statt. Ein orthoptischer und klinischer Status wurde 1 Woche präoperativ, unmittelbar postoperativ, 1 Monat und 6 Monate postoperativ erhoben.
Ergebnisse
Intraoperativ kam es zu keinen Komplikationen, alle PatientInnen konnten am ersten postoperativen Tag mit reizarmen Befund entlassen werden. Ein Monat und 6 Monate postoperativ konnten keine Bindehautnarben oder Symblephara festgestellt werden. Bei 41 von 58 PatientInnen mit präoperativer Divergenzstellung wurde ein postoperatives Ergebnis mit einem Restschielwinkel < 10 Pdpt (Prismendioptrien) erreicht. Bei den ursprünglich konvergent schielenden PatientInnen wurde dieses Ergebnis bei 27 von 38, bei den Operationen an den schrägen Augenmuskeln bei 9 von 17 PatientInnen erreicht.
Schlussfolgerung
Die MISS-Technik stellt ein sicheres, effektives Verfahren mit einer relativ steilen Lernkurve zur Therapie des Strabismus dar. Bei der Mikroschnitttechnik zeigt sich eine sehr kurze Rehabilitationsdauer bei entsprechend hoher Erfolgsquote in Bezug auf die angestrebte Bulbusstellung. Unter Anwendung dieser Technik wird die Schleimhautoberfläche optimal geschont, wodurch Vernarbungen, die sich negativ auf Stellung und Motilität auswirken, verhindert werden und evtl. notwendige Folgeoperationen komplikationslos durchzuführen sind.
Summary
Background
Strabismus surgery with the MISS ("minimally invasive strabism surgery") technique was established at the department of ophthalmology and optometry of the Tauernklinikum Zell am See 3 years ago. The aim of the analysis was to retrospectively evaluate the safety, accuracy and efficiency of the method dealing with the rectus and oblique muscles.
Method
During 35 months surgeries of 96 patients with horizontal strabismus (58 divergent, 38 convergent) and 17 patients with vertical strabismus or with pathological oblique muscles were performed using the MISS technique. All surgeries were performed with the patient under general anesthesia. Most of them were a combination of recession and tightening of the extraocular muscles of one eye. Orthoptic status of all patients were documented before, immediately after surgery, after 1 month and 6 months.
Results
Intraoperative complications did not occur. All patients left the hospital the day after surgery with bland status. Postoperative examinations 1 month and 6 months after surgery did not reveal any conjunctival cicatrization or symblepharosis. In 41 out of 58 patients with preoperative exotropia a postoperative result of less than 10 prism diopters was achieved. This result was achieved in 27 out of 38 patients with prior esotropia and 9 out of 17 patients with surgery concerning oblique muscles.
Conclusion
The MISS technique is a safe and efficient method in strabismus surgery with a relatively steep learning curve. Microincision surgery leads to a reduced postoperative healing phase in addition to the expected orthoptic outcome. The method shows less damage to conjunctival surface and less cicatrization. An unfavorable influence on postoperative motility and position and complications in subsequent surgeries can be avoided.
Access options
Buy single article
Instant access to the full article PDF.
US$ 39.95
Tax calculation will be finalised during checkout.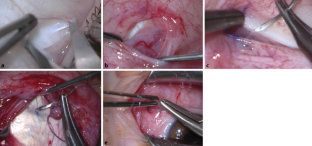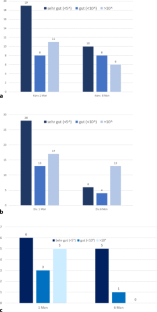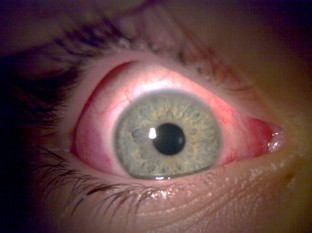 Literatur
1.

Steffen H, Kaufmann H. Strabismus. 5. Aufl. Stuttgart: Thieme; 2020.

2.

Helveston EM. Management of strabismus. 5. Aufl. Berlin: Mosby/Ullstein; 2016.

3.

von Noorden G, Campos E. Biocular vision and ocular motility. 6. Aufl. Berlin: Mosby/Ullstein; 2002.

4.

Mojon DS. Minimally invasive strabismus surgery. Eur Ophthalmic Rev. 2011;5(1):27–32.

5.

Mojon D. Comparison of a new, minimally invasive strabismus surgery technique with the usual limbal approach for rectus muscle recession and plication. Br J Ophthalmol. 2007;91(1):76–82.

6.

Stangler-Zuschrott E. Standards für die Therapie des Strabismus. Spektrum Augenheilkd. 1995;9:5–7. https://doi.org/10.1007/BF03164191.

7.

Gupta P, Dadeya S, Kamlesh, Bhambhwani V. Comparison of minimally invasive strabismus surgery (MISS) and conventional strabismus surgery using the limbal approach. J Pediatr Ophthalmol Strabismus. 2017;54(4):208–15.

8.

Pfeifer WL. Strabismus surgery. Iowa: Department of Ophthalmology and Visual Sciences, University of Iowa, Iowa; 2010.

9.

Wright K. Color atlas of strabimus surgery. Philadelphia: JB Lippincott; 1991.

10.

Asproudis I, Kozeis N, Katsanos A, Jain S, Tranos PG, Konstas AG. A review of minimally invasive strabismus surgery (MISS): is this the way forward? Adv Ther. 2017;34(4):826–33.

11.

Sharma R, Amitava AK, Bani SAO. Minimally invasive strabismus surgery versus paralimbal approach: a randomized, parallel design study is minimally invasive strabismus surgery worth the effort? Aligarh: Institute of Ophthalmology, JN Medical College, AMU; 2014. https://doi.org/10.4103/0301-4738.118448

12.

Zobal-Ratner J. Minimally invasive strabismus surgery for horizontal rectus muscle reoperations. Evid Based Ophthalmol. 2008;10(3):142–3. https://doi.org/10.1136/bjo.2008.145110
Ethics declarations
Interessenkonflikt
U. Höller, M. Friedheim, M. Huber, B. Leitner und M. Emesz geben an, dass kein Interessenkonflikt besteht.
Additional information
Hinweis des Verlags
Der Verlag bleibt in Hinblick auf geografische Zuordnungen und Gebietsbezeichnungen in veröffentlichten Karten und Institutsadressen neutral.
About this article
Cite this article
Höller, U., Friedheim, M., Huber, M. et al. MISS (minimalinvasive Schielchirurgie) zur Strabismuskorrektur. Spektrum Augenheilkd. 35, 44–49 (2021). https://doi.org/10.1007/s00717-021-00484-8
Received:

Accepted:

Published:

Issue Date:
Schlüsselwörter
MISS

Minimalinvasive Strabismuschirurgie

Strabismuschirurgie

Schieloperation

Minimalinvasive Schielchirurgie
Keywords
MISS

Minimally invasive strabismus surgery

Strabismus surgery

Squint surgery

Minimally invasive squint surgery