Abstract
Time-irreversible symmetry is a fundamental property of nonlinear time series. Time-irreversible behaviors of mean temperature measured on 182 stations over China from 1960 to 2012 are analyzed by directed horizontal visibility graph (DHVG for short), and significance of results has been estimated by Monte Carlo simulations. It is found that dominated time irreversibility emerges in nearly all daily temperature anomaly variations over China. Further studies indicate that these time-irreversible behaviors result from asymmetric distributions of persistent daily temperature increments and decrements, and this kind of symmetry can be quantified by distributions of consecutive daily mean temperature increasing or decreasing steps. At the same time, the findings above have been confirmed by artificially generated time series with given value of multiscale asymmetry.
Access options
Buy single article
Instant access to the full article PDF.
USD 39.95
Price includes VAT (USA)
Tax calculation will be finalised during checkout.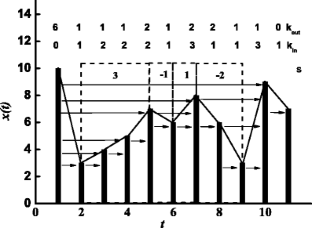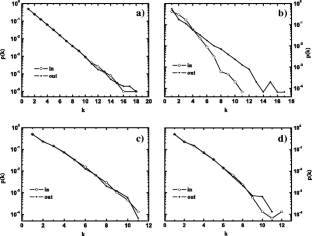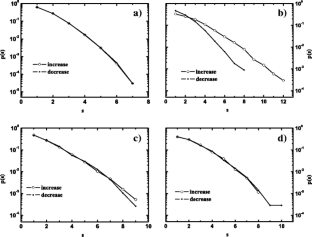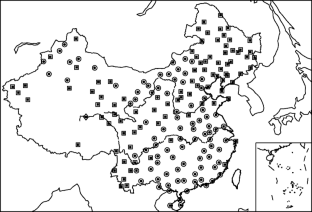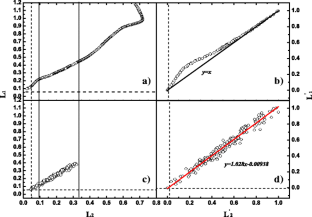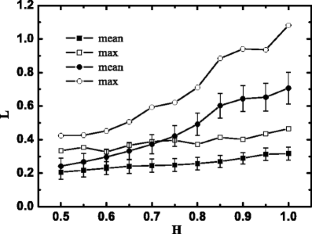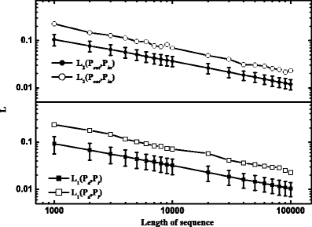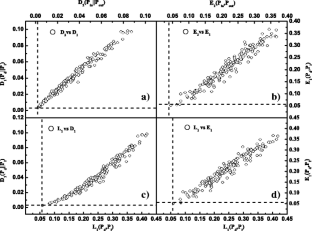 References
Ashkenazy Y, Feliks Y, Gildor H, Tziperman E (2008) Asymmetry of daily temperature records. J. Atmos. Sci. 65:3327

Bunde A, Eichner JF, Kantelhardt JW, Havlin S (2005) Long-term memory: a natural mechanism for the clustering of extreme events and anomalous residual times in climate records. Phys Rev Lett 94:048701

Bartos I, Jánosi IM (2005) Atmospheric response function over land: strong asymmetries in daily temperature fluctuations. Geophys Res Lett 32:L23820

Burykin A, Costa M, Peng CK, Goldberger AL, Buchman TG (2011) Generating signals with multiscale time irreversibility: the asymmetric weierstrass function. Complexity 16:29

Cammarota C, Rogora E (2006) Time reversal, symbolic series and irreversibility of human heartbeat. Chao, Solitons & Fractals 32:1649–1654

Costa M, Goldberger AL, Peng CK (2005) Broken asymmetry of the human heartbeat: loss of time irreversibility in aging and disease. Phys Rev Lett 95:198102

Costa M, Peng CK, Goldberger AL (2008) Multiscale analysis of heart rate dynamics: entropy and time irreversibility measures Cardiovasc Eng. doi:10.1007/s10558-007-9049-1

Cover TM, Thomas JA (2006) Elements of information theory. Wiley, New Jersey

Daw CS, Finney CEA, Kennel MB (2000) Symbolic approach for measuring temporal irrevetsibility. Phys Rev E 62:1912–1921

Diks C, van Houwelingen JC, Takens F, DeGoede J (1995) Reversibility as a criterion for discriminating time series. Phys Lett A 201:221–228

Donner RV, Zou Y, Donges JF, Marwan N, Kurths J (2010) Recurrence networks: a novel paradigm for nonlinear time series analysis. New J Phys 12:033025

Eichner JF, Kantelhardt JW, Bunde A, Havlin S (2007) Statistics of return intervals in long-term correlated records. Phys Rev E 75:011128

Govindan RB, Wilson JD, Preißl H, Eswaran H, Campbell JQ, Lowery CL (2007) Detrended fluctuation analysis of short datasets: an application to fetal cardiac data. Physica D 226:23

Gyüre B, Bartos I, Jánosi IM (2007) Nonlinear statistics of daily temperature fluctuations reproduced in a laboratory experiment. Phys Rev E 76:037301

Donges JF, Donner RV, Kurths J (2013) Testing time series irreversibility using complex network methods. EPL 102:10004

Király A, Jánosi IM (2002) Stochastic modeling of daily temperature fluctuations. Phys Rev E 65:051102

Koscielny-Bunde E, Bunde A, Havlin S, Roman HE (1998) Indication of a universal persistence law governing atmospheric variability. Phys Rev Lett 81:729

Kowalski AM, Martin MT, Plastino A, Rosso OA, Casas M (2011) Distances in probability space and the statistical complexity setup. Entropy 13:1055–1075

Lacasa L, Nuñez A, Roldan E, Parrondo JMR, Luque B (2012) Time series irreversibility: a visibility graph approach. Eur Phys J B 85:217

Li Q, Zhang H, Chen J, Li W, Liu X, Jones P (2009) A mainland China homogenized historical temperature dataset for 1951 ∼2004. Bull Amer Meteor 90:1062

Lacasa L, Luque B, Ballesteros F, Luque J, Nuño JC (2008) From time series to complex networks: the visibility graph. Proc Natl Acad Sci 105:4972–4975

Luque B, Lacasa L, Ballesteros F, Luque J (2009) Horizontal visibility graphs: exact results for random time series. Phys Rev E 80:046103

Makse HA, Havlin S, Schwartz M, Stanley HE (1996) Method for generating long-range correlations for large systems. Phys Rev E 53:5445

Roldán E, Parrondo JMR (2010) Estimating dissipation from single stationary trajectories. Phys Rev Lett 105:15

Schreiber T, Schmitz A (1996) Improved surrogate data for nonlinearity tests. Phys Rev Lett 77:635–638

Stone L, Landan G, May RM (1996) Detecting time's arrow: a method for identifying nonlinearity and deterministic chaos in time-series data. Proc R Soc Lond B 263:1509–1513

von Storch H, Zwiers FW (1999) Statistical analysis in climate research. Cambridge University Press, Cambridge

Weiss G (1975) Time-reversibility of linear stochastic processes. J Appl Prob 12:831–836

Yang ACC, Huseu SS, Yien HW, Goldberger AL, Peng CK (2003) Linguistic analysis of the human heartbeat using frequency and rank order statistics. Phys Rev Lett 90:108103

Yuan NM, Fu ZT, Mao JY (2010) Different scaling behaviors in daily temperature records over China. Physica A 389:4087

Yuan NM, Fu ZT (2014) Century-scale intensity modulation of large-scale variability in long historical temperature records. J Climate 27:1742

Zhai PM, Pan XL (2003) Trends in temperature extremes during 1951∼1999 in China. Geophys Res Lett 30:1913
Acknowledgments
Many thanks are due to valuable suggestions from two anonymous reviewers and supports from the National Basic Research Programme of China (Nos. 2014CB953902 and 2011CB403505) and National Natural Science Foundation of China (Nos. 41175141 and 41475048).
About this article
Cite this article
Xie, F., Fu, Z., Piao, L. et al. Time irreversibility of mean temperature anomaly variations over China. Theor Appl Climatol 123, 161–170 (2016). https://doi.org/10.1007/s00704-014-1347-0
Received:

Accepted:

Published:

Issue Date:
Keywords
Outgoing Link

Observational Record

Temporal Asymmetry

Time Asymmetry

Gaussian White Noise Process