Abstract
Pyrheliometer measurements have been carried out at the Physikalisches-Meteorologisches Observatorium Davos from 1909 to present which results in the longest stationary direct irradiance record worldwide. A variety of different instruments and measurement scales were homogenized and adjusted to the World Radiometric Reference. Following the pyrheliometric ratioing technique, a time–series of apparent atmospheric transmission was calculated and analyzed for possible trends in column transparency over Davos. In order to assess the trend found in the transmission record, the long-term annual cycle in apparent atmospheric transmission was used to deseasonalize the daily transmission data. The trends of early brightening, dimming and brightening were localized and found to be small but highly significant.
Access options
Buy single article
Instant access to the full article PDF.
USD 39.95
Price includes VAT (USA)
Tax calculation will be finalised during checkout.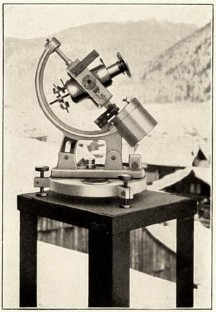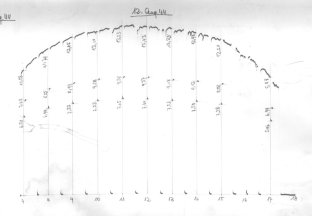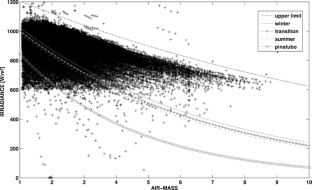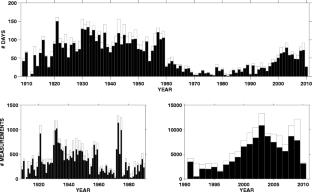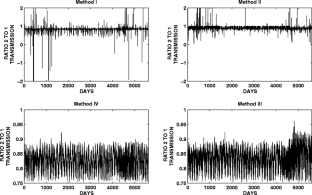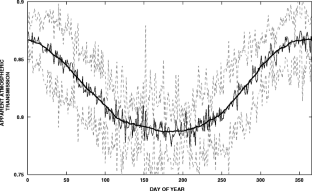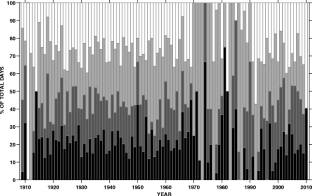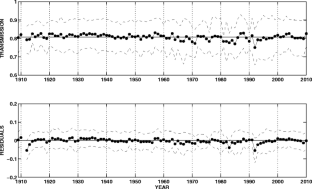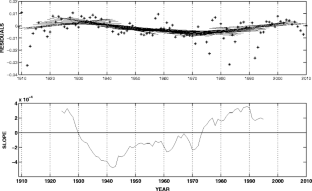 References
Dorno C (1911) Studie über Licht und Luft des Hochgebirges. Vieweg

Dorno C (1919) Physik der Sonnen- und Himmelsstrahlung. Strahlentherapie IX:489–491

Dorno C (1922) Progress in radiation measurements. Monthly Weather Review 50:515–521

Ellis H, Pueschel R (1971) Solar radiation: absence of air pollution trends at Mauna Loa. Science 172:845–846

Fröhlich C (1991) History of solar radiometry and the world radiometric reference. Metrologia 28:111–115

Gueymard C (2001) Parameterized transmittance model for direct beam and circumsolar spectral irradiance. Solar Energy 71:325–346

Hoyt D (1981) Apparent atmospheric transmission using the pyrheliometric ratioing technique. J Appl Optics 18(15):2530–2531

Hoyt D, Fröhlich C (1983) Atmospheric transmission at Davos, Switzerland 1909–1979. Climate Change 5:61–71

Kasten F, Young AT (1989) Revised optical air mass tables and approximation formula. Appl Optics 28:4735–4738

Mörikofer W (1932) Neue Vergleichungen zwischen dem silver-disk-pyrheliometer und dem Angström-pyrheliometer. Internat Strahlungskommission, Anlage V: 43–44

Ohvril H et al (2009) Global dimming and brightening versus atmospheric column transparency, Europe, 1906–2007. J Geophys Res 114:1–17, D00D12

Wild M (2009) Global dimming and brightening: a review. J Geophys Res 114:1–31, D00D16

Wild M, Ohmura A et al (2005) From dimming to brightening: decadal changes in solar radiation at earth's surface. Science 308:847–850

WMO (2008) Guide to meteorological instruments and methods of observations. WMO-No. 8 (Seventh edition)
Acknowledgments
The support from the Swiss National Science Foundation (grant #200021-124924), as well as the constructive comments by two anonymous reviewers is acknowledged. Meteorological data were kindly provided by MeteoSwiss.
About this article
Cite this article
Lachat, D., Wehrli, C. A century of apparent atmospheric transmission over Davos, Switzerland. Theor Appl Climatol 110, 539–547 (2012). https://doi.org/10.1007/s00704-012-0685-z
Received:

Accepted:

Published:

Issue Date:
Keywords
Atmospheric Transmission

Surface Solar Radiation

Irradiance Data

Transmission Series

Direct Irradiance