Abstract
This paper presents the results of numerical modelling of extreme precipitation on the southern coast of the Caspian sea using the WRF-ARW model with realistic and idealised conditions aimed at evaluating the orographic and lake effects. Verified against the observational data, this model reproduces the spatial distribution and the total amount of precipitation in selected episodes reasonably well, with a certain set of physical parametrizations. Sensitivity tests showed that the lake effect is evident only in the presence of orography. The total contribution of the warm Caspian sea and orography to the amount of precipitation is, on average, 50%.
Access options
Buy single article
Instant access to the full article PDF.
US$ 39.95
Tax calculation will be finalised during checkout.
Subscribe to journal
Immediate online access to all issues from 2019. Subscription will auto renew annually.
US$ 119
Tax calculation will be finalised during checkout.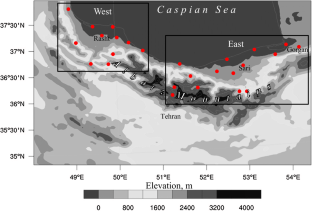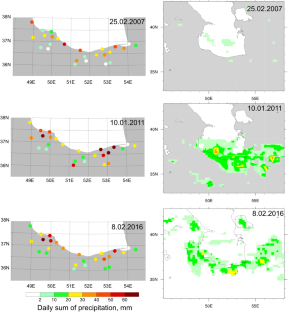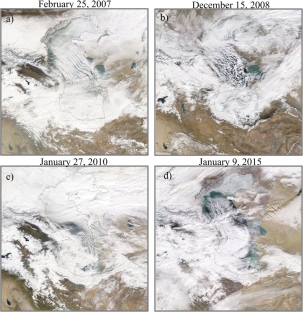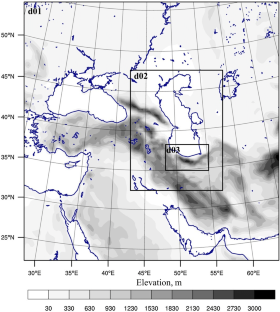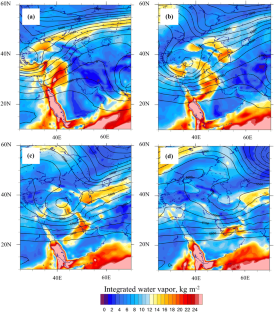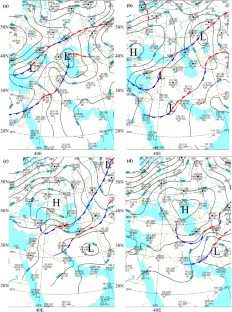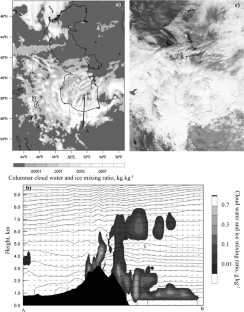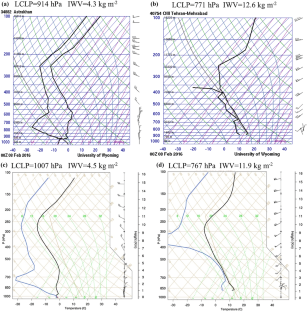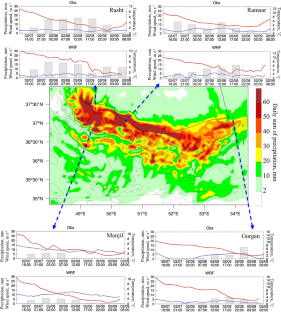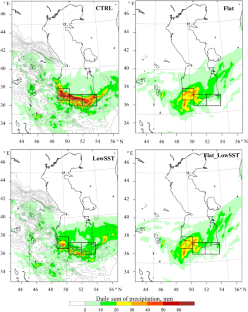 References
Akbary M, Salimi S, Hosseini SA, Hosseini M (2019) Spatio-temporal changes of atmospheric rivers in the Middle East and North Africa region. Int J Climatol 39:3976–3986

Alcott TI, Steenburgh WJ (2013) Orographic influences on a Great Salt Lake-effect snowstorm. Mon Weather Rev 141(7):2432–2450

Anyah RO, Semazzi FHM, Xie L (2006) Simulated physical mechanisms associated with climate variability over lake Victoria basin in East Afric. Mon Weather Rev 134:3588–3609

Azadi M, Taghizadeh E, Memarian MH, Dmitrieva-Arrago LR (2013) Comparing the results of precipitation forecast based on mesoscale models on the territory of Iran during the cold season. Russ Meteorol Hydrol 38(9):605–613

Bugaev VA, Dzhordzhio VA, Kozik EM, Petrosyanc MA, Pshenichnii AY, Romanov NN, Chernisheva ON (1957) Synoptic processes in Central Asia (in Russian). Izd-vo AN UzSSR, Tashkent, p 477

Ghafarian P, Pegahfar N, Owlad E (2017) Multiscale analysis of lake-effect snow over the southwest coast of the Caspian sea (31 January–5 February 2014). Weather 73(1):9–14

Ghasemi AR, Khalili D (2008) The association between regional and global atmospheric patterns and winter precipitation in Iran. Atmos Res 88(2):116–133

Hjelmfelt M (1990) Numerical study of the influence of environmental conditions on lake-effect snowstorms over lake Michigan. Mon Weather Rev 118:138–150

Hong S-Y, Lim J-OJ (2006) The WRF single-moment 6–class microphysics scheme (WSM6). J Korean Meteorol Soc 42:129–151

Hong S-Y, Noh SY, Dudhia J (2006) A new vertical diffusion package with an explicit treatment of entrainment processes. Mon Weather Rev 134:2318–2341. https://doi.org/10.1175/MWR3199.1

Holroyd EW (1971) Lake-effect cloud bands as seen from weather satellites. J Atmos Sci 28(7):1165–1170

Jankov I, Gallus WA, Segal M, Shaw B, Koch SE (2005) The impact of different WRF model physical parameterizations and their interactions on warm season MCS rainfall. Weather Forecast 20(6):1048–1060

Kain JS (2004) The Kain–Fritsch convective parameterization: an update. J Appl Meteorol 43:170–181

Khoshakhlagh F, Farid MN, Negah S, Momenpour F, Hadinezhad SS, Asadi OE (2016) Lake effect snow phenomenon and its role on heavy snowfall in the southwest of the Caspian sea. Geogr Sp 16(53):41–45

Knebl MR, Yang ZL (2008) Assessing the capability of a regional-scale weather model to simulate extreme precipitation patterns and flooding in central Texas. Weather Forecast 23:1102–1126

Lin Y-L, Farley RD, Orville HD (1983) Bulk parametrization of the snow field in a cloud model. J Clim Appl Meteorol 22:1065–1092

Lofgren BM (1997) Simulated effects of idealized Laurentian Great Lakes onregional and large-scale climate. J Clim 10(11):2847–2858

Markowski P, Richardson Y (2010) Mesoscale meteorology in midlatitudes. R Meteorol Soc 20:327

Masoompour Samakosh J, Soltani M, Hanafi A, Azizi GH, Mirzaei E, Ranjbar SaadatAbadi A, Yousefi Y (2014) The omega blocking condition and extreme rainfall in Northwestern Iran during 25–28 October 2008. J Earth Sp Phys 40(3):55–74

Molanejad M, Soltani M, Ranjbar SaadatAbadi A, Babu CA, Sohrabi M, Martin MV (2015) Climatology of cyclones and their tracking over southern coasts of Caspian sea. Int J Environ Res 9(1):117–132

Najafi MR, Moazami S (2015) Trends in total precipitation and magnitude–frequency of extreme precipitation in Iran, 1969–2009. Int J Climatol. https://doi.org/10.1002/joc.4465

Nakanishi M, Niino H (2006) An improved Mellor–Yamada level 3 model: its numerical stability and application to a regional prediction of advecting fog. Bound Layer Meteorol 119:397–407. https://doi.org/10.1007/s10546-005-9030-8

Nicholls JF, Toumi R (2014) On the lake effects of the Caspian sea. Q J R Meteorol Soc 140(681):1399–1408

Niziol TA (1987) Operational forecasting of lake effect snowfall in western and central New York. Weather Forecast 2(4):310–321

Notaro M, Holman K, Zarrin A, Fluck E, Vavrus S, Bennington V (2013) Influence of the Laurentian Great Lakes on regional climate. J Clim 26:789–804

Pavlyukov YB, Zaripov RB, Lukyanov AN, Shestakova AA, Shumilin AA, Travov AV (2017) The impact of radar data assimilation on atmosphere state analysis in the Moscow region. Russ Meteorol Hydrol 42(6):357–368

Salimi S, Tastes M (2016) The effects of atmospheric rivers on Iran climate. Nat Geogr Res 48(2):247–264 (in Arabic)

Schumacher RS, Johnson RH (2008) Mesoscale processes contributing to extreme rainfall in a midlatitude warm-season flash flood. Mon Weather Rev 136:3964–3986

Sharifi E, Steinacker R, Saghafian B (2016) Assessment of GPM-IMERG and other precipitation products against gauge data under different topographic and climatic conditions in Iran: preliminary results. Remote Sens 8(2):135

Sotillo MG, Ramis C, Romero R, Alonso S, Homar V (2003) Role of orography in the spatial distribution of precipitation over the Spanish Mediterranean zone. Clim Res 23(3):247–261

Stein U, Alpert P (1993) Factor separation in numerical simulations. J Atmos Sci 50(14):2107–2115

Theeuwes NE, Steeneveld GJ, Krikken F, Holtsl AAM (2010) Mesoscale modeling of lake effect snow over Lake Erie—sensitivity to convection, microphysics and the water temperature. Adv Sci Res 4:15–22

Thompson G, Field PR, Rasmussen RM, Hall WD (2008) Explicit forecasts of winter precipitation using an improved bulk microphysics scheme. Part II: Implementation of a new snow parameterization. Mon Weather Rev 136:5095–5115. https://doi.org/10.1175/2008MWR2387.1

Umek L, Gohm A (2016) Lake and orographic effects on a snowstorm at lake Constance. Mon Weather Rev 144(12):4687–4707

Veltishchev NF, Zhupanov VD, Pavlyukov YB (2011) Short-range forecast of heavy precipitation and strong wind using the convection-allowing WRF models. Russ Meteorol Hydrol 36(1):1–10

Wright DM, Posselt DJ, Steiner AL (2013) Sensitivity of lake-effect snowfall to lake ice cover and temperature in the Great Lakes region. Mon Weather Rev 141(2):670–689

Yu ET (2013) High-resolution seasonal snowfall simulation over Northeast China. Chin Sci Bull 58(12):1412–1419

Zeyaeyan S, Fattahi E, Ranjbar A, Azadi M, Vazifedoust M (2017) Evaluating the effect of physics schemes in WRF simulations of summer rainfall in North West Iran. Climate 5(3):48. https://doi.org/10.3390/cli5030048
Acknowledgements
This work was supported by the Russian Foundation for Basic Research, Grant No. 17-55-560017. The authors would like to thank prof. A.V. Kislov and prof. E.K. Semenov for helpful discussions. In addition, the authors thank anonymous reviewers for their valuable comments on the initial version of this paper.
Additional information
Publisher's Note
Springer Nature remains neutral with regard to jurisdictional claims in published maps and institutional affiliations.
Responsible Editor: F. Mesinger.
About this article
Cite this article
Shestakova, A.A., Toropov, P.A. Orographic and lake effect on extreme precipitation on the Iranian coast of the Caspian sea: a case study. Meteorol Atmos Phys 133, 69–84 (2021). https://doi.org/10.1007/s00703-020-00735-4
Received:

Accepted:

Published:

Issue Date: