Abstract
Background
Meckel's cave (MC) is a meningeal cleft lying in the middle fossa laterally to the cavernous sinus. Tumours that develop inside the MC may require a surgical resection. The authors describe the surgical technique of the intracranial epidural approach to the MC.
Methods
Based upon anatomical dissection showing the relevant surgical anatomy, and illustrated by the video of an operated case, the authors detail the surgical procedure. The key point is to shave the floor of the middle fossa and skeletonize the superior orbital fissure, rotundum and ovale foramen in order to delineate the plane of dural elevation and expose the lateral wall of the MC. The rules of exposure and resection of the tumour are then shown. Variations and limitations of the approach are discussed.
Conclusion
Conducted in a stepwise manner and following relevant landmarks, the epidural anterolateral approach offers a safe and reliable exposure to the diseases that develop within the MC.
Access options
Buy single article
Instant access to the full article PDF.
US$ 39.95
Tax calculation will be finalised during checkout.
Subscribe to journal
Immediate online access to all issues from 2019. Subscription will auto renew annually.
US$ 119
Tax calculation will be finalised during checkout.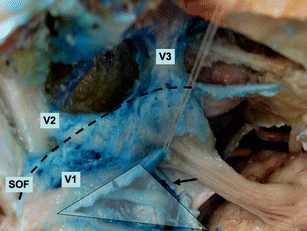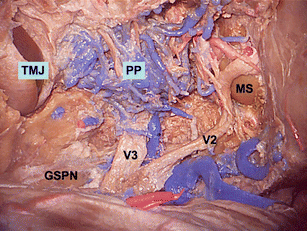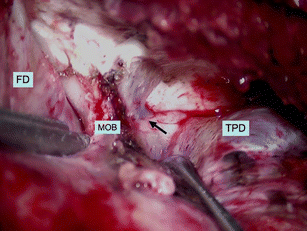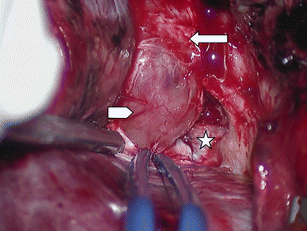 References
1.

Dolenc VV (1994) Frontotemporal epidural approach to trigeminal neurinomas. Acta Neurochir 130:55–65

2.

Kassam AB, Prevedello DM, Carrau RL, Snyderman CH, Gardner P, Osawa S, Seker A, Rhoton AL (2009) The front door to Meckel's cave: an anteromedial corridor via expanded endoscopic endonasal approach—technical considerations and clinical series. Neurosurgery 64(suppl 3):71–82

3.

Muto J, Kawase T, Yoshida K (2010) Meckel's cave tumors: relation to the meninges and minimally invasive approaches for surgery: anatomic and clinical studies. Neurosurgery 67(suppl 1):291–299

4.

Roche PH, Lubrano V, Noudel R (2011) Epidural anterior petrosectomy. Acta Neurochir 153:1161–1162

5.

Samii M, Tatagiba M, Carvalho G (2000) Retrosigmoid intradural suprameatal approach to Meckel's cave and middle fossa: surgical techniqu and outcome. J Neurosurg 92:235–241

6.

Yoshida K, Kawase T (1999) Trigeminal neurinomas extending into multiple fossa: surgical method and review of the literature. J Neurosurg 91:202–211
Conflict of interest
None.
Presentation at conference
None.
Electronic supplementary material
Below is the link to the electronic supplementary material.
About this article
Cite this article
Roche, PH., Troude, L., Peyriere, H. et al. The epidural approach to the Meckel's cave: a how I do it. Acta Neurochir 156, 217–220 (2014). https://doi.org/10.1007/s00701-013-1916-5
Received:

Accepted:

Published:

Issue Date:
Keywords
Dolenc's approach

Meckel's cave

Meningiomas

Neurosurgery

Schwannomas

Skull base surgery

Trigeminal nerve