Abstract
Background
The management of pineal cysts is still debatable, especially for asymptomatic incidental ones. For symptomatic cysts associated with hydrocephalus, the surgical management is mandatory and may include either classical microsurgical approaches to the pineal region or endoscopic trans-ventricular approaches in a minimally invasive philosophy.
Method
The authors expose a stepwise technique to treat a pineal cyst associated with an obstructive hydrocephalus in one procedure gathering a third ventriculostomy followed by an intraventricular marsupialisation of the pineal cyst.
Conclusion
This endoscopic approach allows the treatment of the hydrocephalus and the pineal cyst in one short minimally invasive procedure.
Access options
Buy single article
Instant access to the full article PDF.
US$ 39.95
Tax calculation will be finalised during checkout.
Subscribe to journal
Immediate online access to all issues from 2019. Subscription will auto renew annually.
US$ 119
Tax calculation will be finalised during checkout.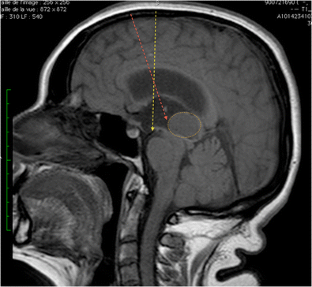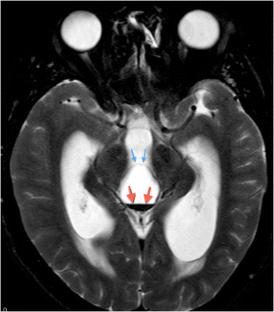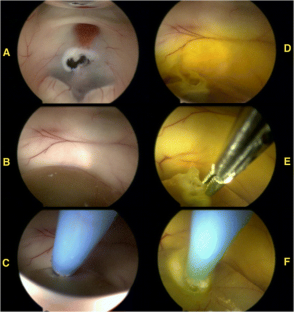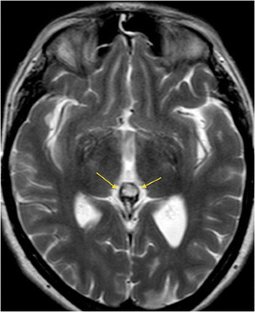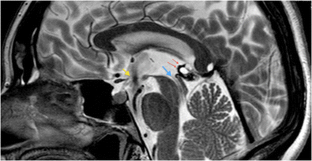 References
1.

Al Holou WN, Garton HJL, Muraszko KM, Ibrahim M, Maher CO (2009) Prevalence of pineal cysts in children and young adults. Clinical article. J Neurosurg Pediatr 4(3):230–236

2.

Al Holou WN, Terman SW, Kilburg C, Garton HJL, Muraszko KM, Chandler WF, Ibrahim M, Maher CO (2011) Prevalence and natural history of pineal cysts in adults. J Neurosurg 115(6):1106–1114

3.

Barboriak DP, Lee L, Provenzale JM (2001) Serial MR imaging of pineal cysts: implications for natural history and follow-up. Am J Roentgenol 176(3):737–743

4.

Cardia A, Caroli M, Pluderi M, Arienta C, Gaini SM, Lanzino G, Tschabitscher M (2006) Endoscope-assisted infratentorial-supracerebellar approach to the third ventricle: an anatomical study. J Neurosurg 104(6 Suppl):409–414

5.

Choy W, Kim W, Spasic M, Voth B, Yew A, Yang I (2011) Pineal cyst: a review of clinical and radiological features. Neurosurg Clin N Am 22(3):341–351, vii

6.

Costa F, Fornari M, Valla P, Servello D (2008) Symptomatic pineal cyst: case report and review of the literature. Minim Invasive Neurosurg Min 51(4):231–233

7.

Engel U, Gottschalk S, Niehaus L, Lehmann R, May C, Vogel S, Jänisch W (2000) Cystic lesions of the pineal region–MRI and pathology. Neuroradiology 42(6):399–402

8.

Gaab MR, Schroeder HW (1999) Neuroendoscopic approach to intraventricular lesions. Neurosurg Focus 6(4):e5

9.

Kennedy BC, Bruce JN (2011) Surgical approaches to the pineal region. Neurosurg Clin N Am 22(3):367–380, viii

10.

Klein P, Rubinstein LJ (1989) Benign symptomatic glial cysts of the pineal gland: a report of seven cases and review of the literature. J Neurol Neurosurg Psychiatr 52(8):991–995
Conflicts of interest
None
Financial disclosure
None
Electronic supplementary material
Below is the link to the electronic supplementary material.
About this article
Cite this article
Berhouma, M., Ni, H. & Vallee, B. The endoscopic intraventricular management of pineal cysts: a minimally invasive modus operandi. Acta Neurochir 155, 1901–1905 (2013). https://doi.org/10.1007/s00701-013-1849-z
Received:

Accepted:

Published:

Issue Date:
Keywords
Minimally invasive neurosurgery

Endoscopic surgery

Pineal cyst

Hydrocephalus