Abstract
A novel magnetic ionic covalent organic framework (Fe3O4@EB-iCOFs) was designed and synthesized. It was then characterized by X-ray diffraction, N2 adsorption–desorption analysis, and magnetic measurements, among others. The material shows the advantages of ionic property, large surface area, and magnetic responsiveness. It has potential of magnetic solid-phase extraction (MSPE) of perfluorinated compounds (PFCs). A method for the determination of PFCs based on MSPE-HPLC-MS/MS was established. The method has excellent linearity (r ≥ 0.995) in the working range 1-1000 ng L-1 , good repeatability (1.4–5.8%, n = 6), low limits of detection in the range 0.1–0.8 ng L−1 and satisfactory recoveries (between 73.9 and 108.3%).
Graphical abstract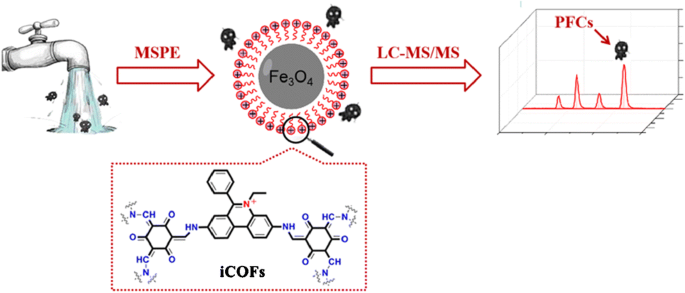 Access options
Buy single article
Instant access to the full article PDF.
US$ 39.95
Tax calculation will be finalised during checkout.
Subscribe to journal
Immediate online access to all issues from 2019. Subscription will auto renew annually.
US$ 119
Tax calculation will be finalised during checkout.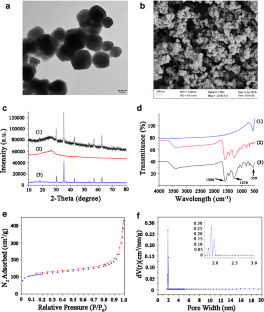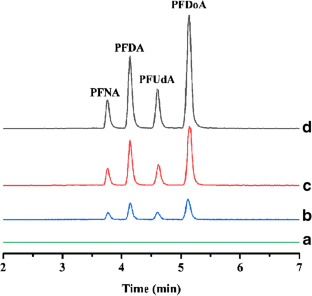 Funding
This work was supported by the National Nature Science Foundation of China (Nos. 21777089, 22076086), Key Research and Development Program of Shandong Province (2019GSF111016), Jinan University and Institute Innovation Team Project (2019GXRC032), and Shandong Province Taishan Scholar Program (ts201712063 and ts20190948).
Ethics declarations
Competing interests
The authors declare that they have no conflict of interest.
Conflict of interest
The authors declare that they have no competing of interests.
Additional information
Publisher's note
Springer Nature remains neutral with regard to jurisdictional claims in published maps and institutional affiliations.
Supplementary information
About this article
Cite this article
Jiang, HL., Xue, F., Sun, J. et al. Ionic covalent organic frameworks for the magnetic solid-phase extraction of perfluorinated compounds in environmental water samples. Microchim Acta 188, 47 (2021). https://doi.org/10.1007/s00604-021-04703-6
Received:

Accepted:

Published:
Keywords
Ionic organic framework 

Sample pretreatment

Solid-phase extraction

HPLC-MS/MS

Environmental analysis

Perfluorinated pollutants