Abstract
Nanofibers were prepared from a nanocomposite consisting of polyacrylonitrile and a metal-organic framework of type MIL-53(Fe) by electrospinning. They are shown to be a viable sorbent for pipette-tip solid-phase extraction for the extraction of the benzodiazepine drugs nitrazepam and oxazepam. The nanofibers were characterized by scanning electron microscopy, energy dispersive X-ray spectroscopy, Fourier transform infrared spectroscopy and X-ray diffraction. The effects of sample pH value and volume, composition, and amount of electrospun nanofibers, the number of adsorption cycles and the type and volume of the eluent were optimized. Following extraction the drugs were quantified by HPLC. Under the optimized conditions, response is linear for both drugs in the 5.0–1000 ng mL−1 concentration range. The limits of detection for oxazepam and nitrazepam are 1.5 and 2.5 ng mL−1, respectively, and the relative standard deviations at the levels of 50, 100 and 250 ng mL−1 (for n = 3) are ≤7.6%. The method was successfully applied for determination of drugs in spiked wastewater and biological fluids.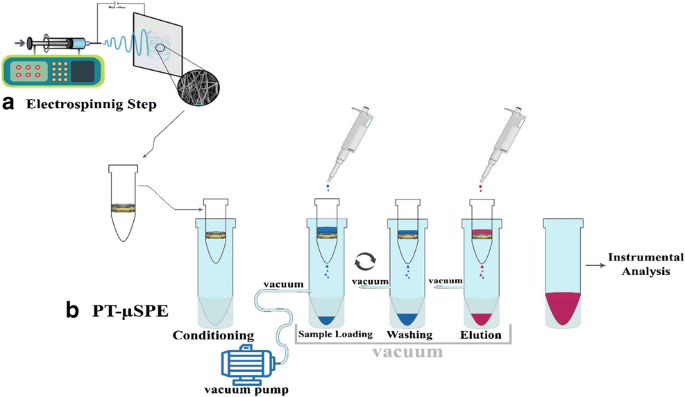 Access options
Buy single article
Instant access to the full article PDF.
US$ 39.95
Tax calculation will be finalised during checkout.
Subscribe to journal
Immediate online access to all issues from 2019. Subscription will auto renew annually.
US$ 119
Tax calculation will be finalised during checkout.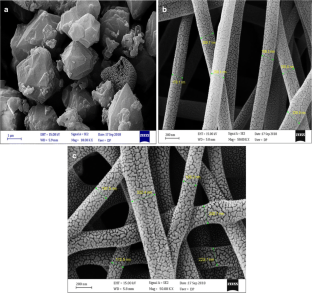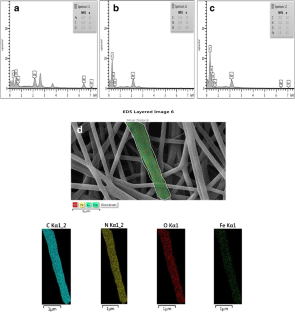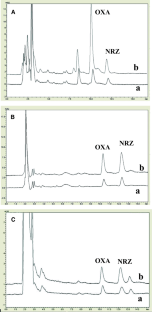 Ethics declarations
Conflict of interest
There are no conflicts to declare.
Additional information
Publisher's note
Springer Nature remains neutral with regard to jurisdictional claims in published maps and institutional affiliations.
Electronic supplementary material
About this article
Cite this article
Amini, S., Ebrahimzadeh, H., Seidi, S. et al. Polyacrylonitrile/MIL-53(Fe) electrospun nanofiber for pipette-tip micro solid phase extraction of nitrazepam and oxazepam followed by HPLC analysis. Microchim Acta 187, 152 (2020). https://doi.org/10.1007/s00604-020-4112-3
Received:

Accepted:

Published:
Keywords
Composite nanosorbent

Miniaturization

Metal organic framework

Sample preparation

Microextraction

Benzodiazepines

Biological fluid

Waste water analysis