Abstract
The authors describe a peroxidase-mimicking nanozyme composed of IrO2 and graphene oxide (GO). It was synthesized from monodisperse IrO2 nanoparticles with an average diameter of 1.7 ± 0.3 nm that were prepared by pulsed laser ablation in ethanol. The nanoparticles were then placed on polyallylamine-modified GO nanosheets through electrostatic interaction. The peroxidase-like activity of the resulting nanocomposites was evaluated by catalytic oxidation of 3,3′,5,5′-tetramethylbenzidine in the presence of H2O2. Kinetic results demonstrated that the catalytic behavior of the nanocomposites follows Michaelis-Menten kinetics. Experiments performed with terephthalic acid and cytochrome C confirmed that the peroxidase-like activity originated from the electron transfer mechanism rather than from generation of hydroxy radicals. The peroxidase-like activity is inhibited in the presence of ascorbic acid (AA). Based on this property, a colorimetric assay was developed for the determination of AA by exploiting the peroxidase-like activity of IrO2/GO nanocomposites. The linear relationship between absorbance at 652 nm and the concentration of AA was acquired. The limit of detection for AA is 324 nM. Further applications of the method for AA detection in real samples were also successfully demonstrated.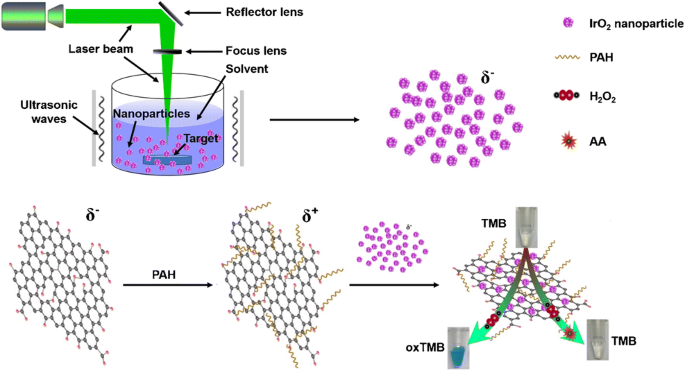 Access options
Buy single article
Instant access to the full article PDF.
US$ 39.95
Tax calculation will be finalised during checkout.
Subscribe to journal
Immediate online access to all issues from 2019. Subscription will auto renew annually.
US$ 119
Tax calculation will be finalised during checkout.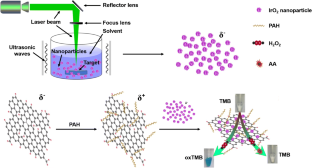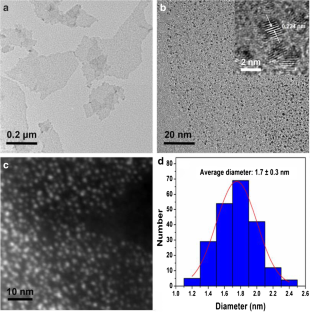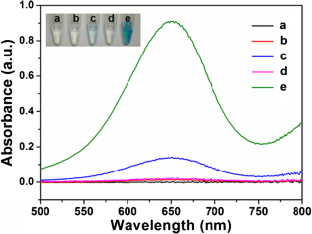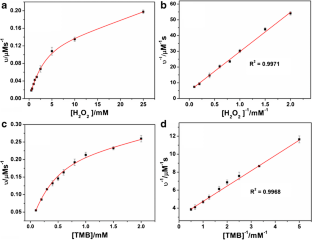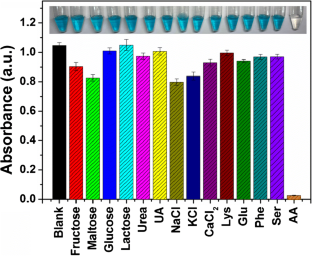 Acknowledgments
This work was supported by National key research and development program from the Ministry of Science and Technology of China (2016YFC0207102) and National Natural Science Foundation of China (21573050).
Ethics declarations
Conflict of interest
The author(s) declare that they have no competing interests.
Additional information
Publisher's note
Springer Nature remains neutral with regard to jurisdictional claims in published maps and institutional affiliations.
Electronic supplementary material
About this article
Cite this article
Sun, H., Liu, X., Wang, X. et al. Colorimetric determination of ascorbic acid using a polyallylamine-stabilized IrO2/graphene oxide nanozyme as a peroxidase mimic. Microchim Acta 187, 110 (2020). https://doi.org/10.1007/s00604-019-3897-4
Received:

Accepted:

Published:
Keywords
Pulsed laser ablation

IrO2/GO nanocomposites

Nanozymes

Nanoprobes

Peroxidase-like activity

Colorimetric detection