Abstract
Background
We investigated the clinical outcomes of reconstruction using the latissimus dorsi (LD) flap after resection of soft-tissue sarcoma.
Materials and methods
We analyzed 19 patients. Free LD flap was performed in 11 patients and pedicle flap in eight patients. The mean follow-up period after the surgery was 60 months.
Results
The mean age at diagnosis was 57 years. The mean tumor size was 9.8 cm. The median size of the LD flap was 140 × 100 mm. The mean surgical duration and bleeding were 510 min and 602 mL, respectively. Complications included partial skin and soft-tissue necrosis (n = 3) and wound dehiscence (n = 2). No additional free flap was not necessary for the closure of the defect due to the complications. The longer surgical duration was significantly associated with wound complications (P = 0.048). The 5-year survival rate was 80.7%, and the local recurrence-free survival rate was 89.2%. Two patients developed local recurrence, while 6 patients developed metastasis. None of the patients had any restrictions of daily life.
Conclusion
The LD flap after surgical tumor resection in patients with soft-tissue sarcoma was useful for the coverage of soft tissue.
This is a preview of subscription content, log in to check access.
Access options
Buy single article
Instant access to the full article PDF.
US$ 39.95
Price includes VAT for USA
Subscribe to journal
Immediate online access to all issues from 2019. Subscription will auto renew annually.
US$ 99
This is the net price. Taxes to be calculated in checkout.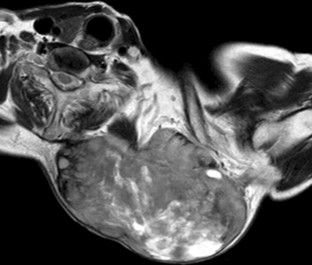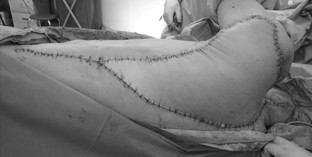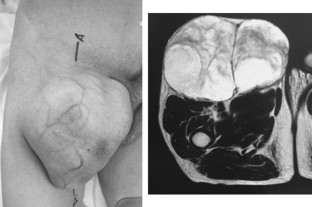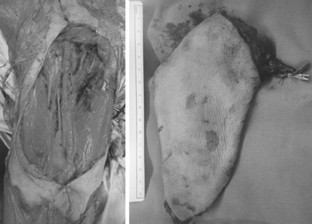 References
1.

Keung EZ, Lazar AJ, Torres KE, Wang WL, Cormier JN, Ashleigh Guadagnolo B, Bishop AJ, Lin H, Hunt KK, Bird J, Lewis VO, Patel SR, Wargo JA, Somaiah N, Roland CL (2018) Phase II study of neoadjuvant checkpoint blockade in patients with surgically resectable undifferentiated pleomorphic sarcoma and dedifferentiated liposarcoma. BMC Cancer 18(1):913

2.

Bui DT, Cordeiro PG, Hu QY, Disa JJ, Pusic A, Mehrara BJ (2007) Free flap reexploration: indications, treatment, and outcome in 1193 free flaps. Plast Reconstr Surg 119(7):2092–2100

3.

Lee KT, Mun GH (2014) A systematic review of functional donor-site morbidity after latissimus dorsi muscle transfer. Plast Reconstr Surg 134(2):303–314

4.

Tansini I (1906) Sopra il mio nuovo Processo di Amputazione della mamella. Riforma Med 12:757

5.

Behnam AB, Chen CM, Pusic AL, Mehrara BJ, Disa JJ, Athanasian EA, Cordeiro PG (2016) The pedicled latissimus dorsi flap for shoulder reconstruction after sarcoma resection. Ann Surg Oncol 14(5):1591–1595

6.

Kallaway C, Humphreys A, Laurence N, Sutton R (2016) Latissimus dorsi myocutaneous reconstruction: a study of long-term outcomes in a distinct general hospital. Ann R Coll Surg Engl 98:574–577

7.

Rogachefsky RA, Aly A, Brearley W (2002) Latissimus dorsi pedicled flap for upper extremity soft-tissue reconstruction. Orthopaedics 25(4):403–408

8.

Bibbs R, Grome L, Pederson WC (2019) Free tissue transfer for upper extremity reconstruction. Semin Plast Surg 33:17–23

9.

Selber JC, Treadway C, Lopez A, Lewis VO, Chang DW (2011) The use of free flap for limb salvage in children with tumors of the extremities. J Pediatr Surg 46(4):736–744

10.

Ring A, Kirchhoff P, Goertz O, Behr B, Daigeler A, Lehnhardt M, Hararu K (2016) Reconstruction of soft-tissue defects at the foot and ankle after oncological resection. Front Surg 3:15

11.

Hacquebord JH, Hanel DP, Friedrich JB (2018) The pedicled latissimus dorsi flap provides effective coverage for large and complex soft tissue injuries around the elbow. Hand (N Y) 13(5):586–592

12.

Claes KE, Roche NA, Opsomer D, De Wolf EJ, Sommeling CE, Van Landuyt K (2019) Free flaps for lower limb soft tissue reconstruction in children: systematic review. J Plast Reconstr Aesthet Surg 72(5):711–728

13.

Hammond DC (2007) Latissimus dorsi flap breast reconstruction. Clin Plast Surg 34(1):75–82

14.

Randolph LC, Barone J, Angelats J, Dado DV, Vandevender DK, Shoup M (2005) Prediction of postoperative seroma after latissimus dorsi breast reconstruction. Plast Reconstr Surg 116(5):1287–1290

15.

Hokin JA, Silfverskiold KL (1987) Breast reconstruction without an implant: results and complications using an extended latissimus dorsi flap. Plast Reconstr Surg 79(1):58–66

16.

Youssif S, Hassan Y, Tohamy A, Eld S, Ashour T, Malahias M, Khalil H (2019) Pedicled local flaps: a reliable reconstructive tool for partial breast defects. Gland Surg 8(5):527–536

17.

Kokosis G, Khavanin N, Nahabedian MY (2019) Latissimus dorsi musculocutaneous flap for complex breast reconstruction: indications, outcomes and a proposed algorithm. Plast Reconstr Surg Glob Open 7(8):e2382

18.

Takagi S, Oyama T, Yamazumi K, Eto A, Ohjimi H (2013) Vascular augmentation of an extended latissimus dorsi myocutaneous flap through an intercostal vessel: a preliminary report. J Plast Surg Hand Surg 47(2):123–125

19.

Nakamura T, Matumine A, Matubara T, Asanuma K, Uchida A, Sudo A (2015) Clinical characteristics of patients with large and deep soft tissue sarcomas. Oncol Lett 10(2):841–844

20.

Button J, Scott J, Taghizadeh R, Weiler ME, Hart AM (2010) Shoulder function following autologous latissimus dorsi breast reconstruction. A prospective three year observational study comparing quilting and non-quilting donor site techniques. J Plast Reconstr Aesthet Surg 63(9):1505–1512

21.

Beurskens CH, van Uden CJ, Strobbe LJ, Oostendorp RA, Wobbes T (2007) The efficacy of physiotherapy upon shoulder function following axillary dissection in breast cancer, a randomized controlled study. BMC Cancer 7:166

22.

Lauridsen MC, Christiansen P, Hessov I (2005) The effect of physiotherapy on shoulder function in patients surgically treated for breast cancer: a randomized study. Acta Oncol 44(5):449–457
Funding
The present study did not receive any financial support.
Ethics declarations
Conflict of interest
The authors declare that they have no conflict of interest.
Additional information
Publisher's Note
Springer Nature remains neutral with regard to jurisdictional claims in published maps and institutional affiliations.
About this article
Cite this article
Kita, K., Nakamura, T., Tsujii, M. et al. Clinical outcome of latissimus dorsi reconstruction after wide resection of soft-tissue sarcoma. Eur J Orthop Surg Traumatol (2020). https://doi.org/10.1007/s00590-020-02723-1
Received:

Accepted:

Published:
Keywords
Reconstruction

Latissimus dorsi flap

Soft-tissue sarcoma

Bone sarcoma