Abstract
This study aimed to determine the prevalence of caseous lymphadenitis (CLA) caused by Corynebacterium pseudotuberculosis (C. Pseudotuberculosis) and its risk factors of sheep reared in four districts (Sherbin, Mansoura, Belkas, and Dekernes) in Dakahlia Governorate. A total of 346 sheep serum samples collected from the study area were examined against antibodies for C. Pseudotuberculosis infection using enzyme-linked immunosorbent assay (ELISA). The prevalence of C. Pseudotuberculosis infection was estimated at 73.98%. The highest prevalence was found among flocks reared in Sherbin (83.65%) followed by those in Mansoura (74.41%) and Belkas (65.47%). A multivariate logistic regression was used to identify risk factor associated with CLA, and the results showed a significant association between the infection and the raising of sheep in open flock not in a closed farms (P = 0.033; odds ratio "OR": 1.84; 95% confidence interval "CI": 1.05–3.88). Additionally, higher prevalence was found in herds that keep diseased animals (P = 0.047; OR: 1.98; 95% CI: 1.01–3.23) than those herds which discard diseased animals. The infection by C. Pseudotuberculosis was increased in old age animals than young age ones. On the contrary, gender, treatment, and contact with goats were not associated with the higher prevalence of CLA in sheep (P > 0.05). In summary, the present study determined a high seroprevalence of C. Pseudotuberculosis infection among sheep in Egypt. Farmers should avoid potential risk factors associated with CLA that include keeping diseased animals for breeding and prevent introduction of newly purchased animals from flock of unknown status of infection especially old animals and this may be useful to establish accurate preventive measures.
Access options
Buy single article
Instant access to the full article PDF.
US$ 39.95
Tax calculation will be finalised during checkout.
Subscribe to journal
Immediate online access to all issues from 2019. Subscription will auto renew annually.
US$ 79
Tax calculation will be finalised during checkout.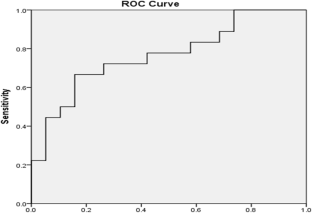 References
Al-Gaabary M, El-Sheikh W (2002) Epidemiological, clinical and preventive studies on caseous lymphadenitis in sheep and goats at Gharbia governorate. In: 10th Science Congress Faculty of Veterinary Medicine, Assiut University, Egypt, 402–417

Al-Gaabary MH, Osman SA, Oreiby AF (2009) Caseous lymphadenitis in sheep and goats: Clinical, epidemiological and preventive studies. Small Rumin Res 87:116–121

Al-Gaabary MH, Osman SA, Ahmed MS, Oreiby AF (2010) Abattoir survey on caseous lymphadenitis in sheep and goats in Tanta, Egypt. Small Rumin Res 94:117–124

Algammal A (2016) Molecular characterization and antibiotic susceptibility of Corynebacterium pseudotuberculosis isolated from sheep and goats suffering from caseous lymphadenitis. Zag Vet J 44(1):1–8

Al-Rawashdeh OF, Al-Qudah KM (2000) Effect of shearing on the incidence of caseous lymphadenitis in awassi sheep in Jordan. J Vet Med Ser B 47(4):287–293

Aslan Ö, Gümüşsoy KS, Bekdik IK, Akcay A, Demiral ÖO (2016) Seroprevalence of caseous lymphadenitis in Kangal Akkaraman sheep. Turk J Vet Anim Sci 40(6):811–816

Augustine JL, Renshaw HW (1986) Survival of Corynebacterium pseudotuberculosis in axenic purulent exudate on common barnyard fomites. Am J Vet Res 47:713–715

Baird GJ, Fontaine MC (2007) Corynebacterium pseudotuberculosis and its role in ovine caseous lymphadenitis. J Comp Pathol 137:179–210

Baird GJ, Malone FE (2010) Control of caseous lymphadenitis in six sheep flocks using clinical examination and regular ELISA testing. Vet Rec 166:358–362

Binns S, Bailey M, Green L (2002) Postal survey of ovine caseous lymphadenitis in the United Kingdom between 1990 and 1999. Vet Rec 150:263–268

Bradford MM (1976) A rapid and sensitive method for the quantitation of microgram quantities of protein utilizing the principle of protein-dye binding. Anal Biochem 72:248–254

Chikhaoui M, Khoudja FB (2013) Clinicopathological investigation on caseous lymphadenitis in local breed sheep in Algeria. Trop Anim Health Prod 45(7):1641–1643

Chirino-Zárraga C, Rey-Valeirón C, Scaramelli A, Carrero L (2009) Diagnosis of caseous lymphadenitis by ELISA in naturally infected goats from Venezuela. Small Rumin Res 87:92–95

Dorella FA, Pacheco LG, Oliveira SC, Miyoshi A, Azevedo V (2006) Corynebacterium pseudotuberculosis: microbiology, biochemical properties, pathogenesis and molecular studies of virulence. Vet Res 37:201–218

Dorneles EM, Santana JA, Ribeiro D, Dorella FA, Guimarães AS, Moawad MS, Selim SA, Guaraldi ALM, Miyoshi A, Ribeiro MG, Gouveia AM, Azevedo V, Heinemann MB, Lage AP (2014) Evaluation of ERIC-PCR as genotyping method for Corynebacterium pseudotuberculosis isolates. PLoS One 9:e98758

Droppa-Almeida D, Vivas WL, Silva KK, Rezende AF, Simionatto S (2016) Recombinant CP40 from Corynebacterium pseudotuberculosis confers protection in mice after challenge with a virulent strain. Vaccine 34:1091–1096

Gerges DY (2015) Epidemiological and preventive studies on caseous lymphadenitis in sheep and goat. Master thesis, Fac. Vet. Med., Kafrelsheikh University (Egypt)

Guimarães SA, Filipe BC, Marcos BH, Ricardo WD, Roberto M (2011) High seroprevalence of caseous lymphadenitis identified in slaughterhouse samples as a consequence of deficiencies in sheep farm management in the state of Minas Gerais, Brazil. BMC Vet Res 7:68

Hoelzle LE, Scherrer T, Muntwyler J, Wittenbrink MM, Philipp W (2013) Differences in the antigen structures of Corynebacterium pseudotuberculosis and the induced humoral immune response in sheep and goats. Vet Microbiol 164:359–365

Kaba J, Kutschke L, Gerlach GF (2001) Development of an ELISA for the diagnosis of Corynebacterium pseudotuberculosis infections in goats. Vet Microbiol 78:155–163

Menzies P, Hwang Y, Prescott J (2004) Comparison of an interferon-γ to a phospholipase D enzyme-linked immunosorbent assay for diagnosis of Corynebacterium pseudotuberculosis infection in experimentally infected goats. Vet Microbiol 100:129–137

Moura GH, Lelis IC, Rocha CS, Oliveira IV, Bezerra JA, Calabuig CI, Martins PY, Pinheiro RR, Sousa MM, Santos VW, Abreu AR (2020) Seroprevalence of Corynebacterium pseudotuberculosis and Toxoplasma gondii in sheep in semi-arid region of Ceará state. Cienc Rural 50(9)

Moura-Costa L, Bahia R, CarminatiR VV, Paule B (2008) Evaluation of the humoral and cellular immune response to different antigens of Corynebacterium pseudotuberculosis in Canindé goats and their potential protection against caseous lymphadenitis. Vet Immunol Immunopathol 126:131–141

Mubarak M, Bastawrows AF, Abdel-Hafeez MM, Ali MM (1999) Caseous lymphadenitis of sheep and goats in Assiut farms and abattoirs. Assiut Vet Med J 42(83):89–112

Musa MT (1998) Lymphadenitis in sheep and goats in the Sudan. Rev Elev Med Vet Pays Trop 51:109–112

Oreiby AF (2015) Diagnosis of caseous lymphadenitis in sheep and goat. Small Rumin Res 123:160–166

Oreiby A, Hegazy Y, Osman S, Ghanem Y, Al-Gaabary M (2014) Caseous lymphadenitis in small ruminants in Egypt. Tierärztli Prax Grob 42:271–277

Paton MW, Walker SB, Rose IR, Watt G (2003) Prevalence of caseous lymphadenitis and usage of caseous lymphadenitis vaccines in sheep flocks. Aust Vet J 8:91–95

Paule B, Meyer R, Moura-Costa L, Bahia R, Carminati R (2004) Three-phase partitioning as an efficient method for extraction/concentration of immunoreactive excreted–secreted proteins of Corynebacterium pseudotuberculosis. Protein Expr Purif 34:311–316

Peel MM, Palmer GG, Stacpoole AM, Kerr TG (1997) Human lymphadenitis due to Corynebacterium pseudotuberculosis: report of ten cases from Australia and review. Clin Infect Dis 24(2):185–191

Selim SA, Mohamed FH, Hessain AM, Moussa IM (2016) Immunological characterization of diphtheria toxin recovered from Corynebacterium pseudotuberculosis. Saudi J Biol Sci 23:282–287

Sunil V (2006) Control of caseous lymphadenitis in sheep: risk factors for disease and validation of an interferon-gamma assay. MV Sc. Thesis, Faculty of Graduate studies of the University of Guelph

Tahoun A, Jensen K, Corripio-Miyar Y, McAteer SP, Corbishley A (2015) Functional analysis of bovine TLR5 and association with IgA responses of cattle following systemic immunisation with H7 flagella. Vet Res 46:1–15

Thrusfield M (2007) Describing disease occurrence. Veterinary Epidemiology. Blackwell Publishing, Oxford, Inglaterra.[Links] 46-74

Williamson LH (2001) Caseous lymphadenitis in smallruminants. Vet Clin N Am Food Anim Pract 17:359–371 vii

Windsor PA (2011) Control of caseous lymphadenitis. Vet Clin North Am. Food Anim Pract 27(1):193–202

Zavoshti FR, Khoojine AB, Helan JA, Hassanzadeh B, Heydari AA (2012) Frequency of caseous lymphadenitis (CLA) in sheep slaughtered in an abattoir in Tabriz: comparison of bacterial culture and pathological study. Comp Clin Pathol 21(5):667–671
Acknowledgements
The authors would like to express their thanks to staff members, Department of Animal Medicine, Faculty of Veterinary Medicine at Kafr Elsheikh University, Egypt, for their providing control sera samples used in the ELIZA in the current study. Also, the authors would like to thank Mr. Ahmed Abou Eleez, Sultan Albagami, for certified translation for English editing service of the manuscript.
Funding
This study is supported by the Ministry of Higher Education of Egypt (grant number is not available).
Ethics declarations
Conflict of interest
The authors declare no competing interests.
Additional information
Publisher's note
Springer Nature remains neutral with regard to jurisdictional claims in published maps and institutional affiliations.
Supplementary Information
About this article
Cite this article
Selim, A.M., Atwa, S.M., El Gedawy, A.A. et al. Risk factors associated with the seroprevalence of caseous lymphadenitis in sheep. Comp Clin Pathol (2021). https://doi.org/10.1007/s00580-021-03198-0
Received:

Accepted:

Published:
Keywords
Sheep

Egypt

Corynebacterium pseudotuberculosis

Serology

Risk factors