Abstract
Wireless Sensor Networks (WSN) are operated on battery source, and the sensor nodes are used for collecting the information from the environment and transmitting the same to the base station. The sensor nodes consume more energy for the process of data communication and also affect the network lifetime. Energy efficiency is one of the important features for designing the sensor networks. Clustering technique is mainly used to perform the energy-efficient data transmission that consumes the minimum energy and also prolongs the lifetime of the network. In this paper, a Hybrid approach of Firefly Algorithm with Particle Swarm Optimization (HFAPSO) is proposed for finding the optimal cluster head selection in the LEACH-C algorithm. The hybrid algorithm improves the global search behavior of fireflies by using PSO and achieves optimal positioning of the cluster heads. The performance of the proposed methodology is evaluated by using the number of alive nodes, residual energy and throughput. The results show the improvement in network lifetime, thus increasing the alive nodes and reducing the energy utilization. While making a comparison with the firefly algorithm, it has been found that the proposed methodology has achieved better throughput and residual energy.
This is a preview of subscription content, log in to check access.
Access options
Buy single article
Instant access to the full article PDF.
US$ 39.95
Price includes VAT for USA
Subscribe to journal
Immediate online access to all issues from 2019. Subscription will auto renew annually.
US$ 99
This is the net price. Taxes to be calculated in checkout.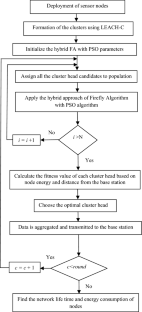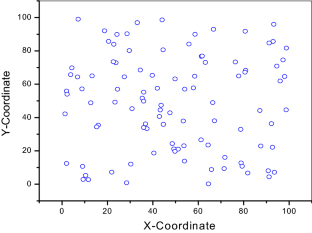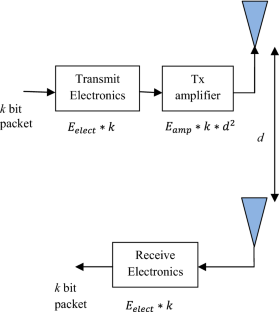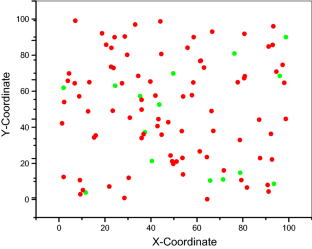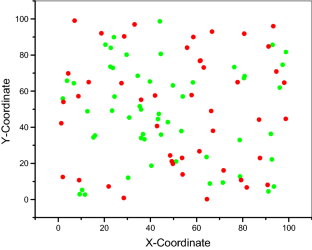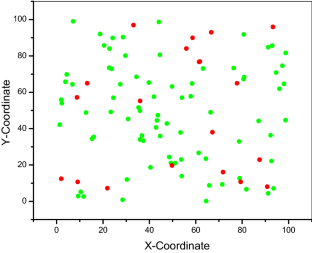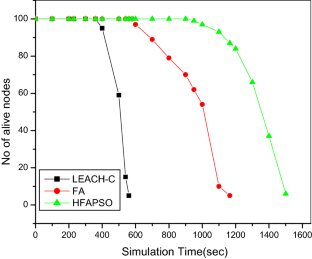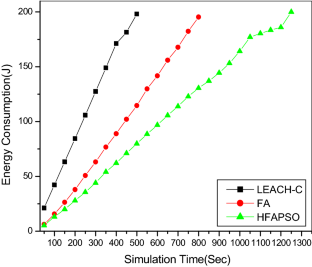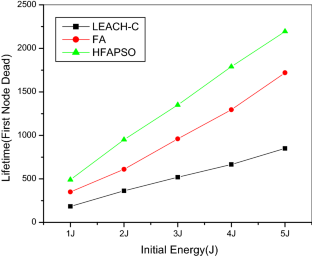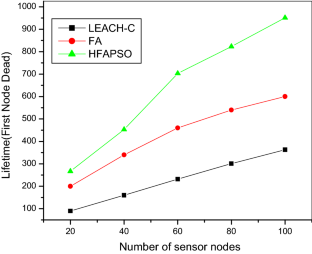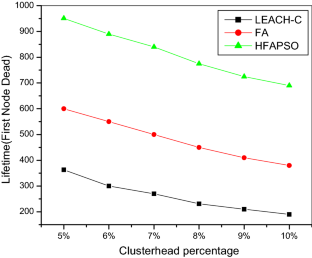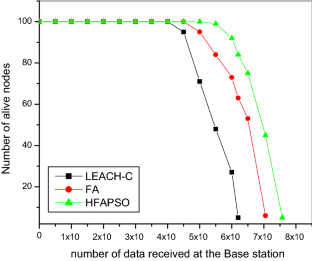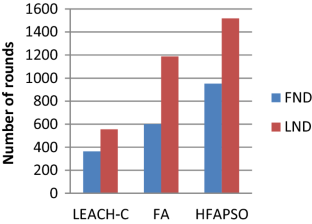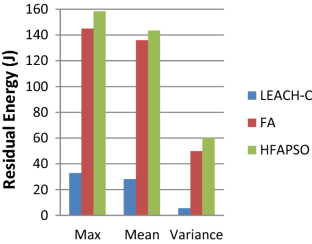 Acknowledgements
The authors would like to thank Kalasalingam Academy of Research and Education for supporting this work.
Funding
Our institution provides partial support for funding to develop our work.
Ethics declarations
Conflict of interest
The authors declare that they have no conflict of interest.
Ethical approval
This article does not contain any studies with human participants or animals performed by any of the authors.
Informed consent
Informed consent was obtained from all individual participants included in the study.
Additional information
Publisher's Note
Springer Nature remains neutral with regard to jurisdictional claims in published maps and institutional affiliations.
About this article
Cite this article
Pitchaimanickam, B., Murugaboopathi, G. A hybrid firefly algorithm with particle swarm optimization for energy efficient optimal cluster head selection in wireless sensor networks. Neural Comput & Applic 32, 7709–7723 (2020). https://doi.org/10.1007/s00521-019-04441-0
Received:

Accepted:

Published:

Issue Date:
Keywords
Wireless Sensor Networks

LEACH-C Algorithm

Firefly Algorithm (FA)

Particle Swarm Optimization (PSO)

Network lifetime

Energy consumption