Abstract
This article aims to develop a more efficient adaptive filter for the active noise cancellation (ANC). A novel recurrent interval type-2 fuzzy brain emotional learning filter (RT2BELF) is proposed for achieving favourable filtering performance. The ANC is a method to eliminate noise by creating an anti-noise signal which has the same magnitude but opposite phase with the unwanted noise. In order to adapt to the change of the noise, the parameters for the RIT2BELF are online updated based on the adaptive laws, which are derived by the steepest descent gradient approach. The performance of the proposed ANC design method is successfully demonstrated based on numerical simulation results in the real signals. Finally, the superiority of the proposed method is confirmed by the results comparison with some noise cancellation methods.
This is a preview of subscription content, log in to check access.
Access options
Buy single article
Instant access to the full article PDF.
US$ 39.95
Price includes VAT for USA
Subscribe to journal
Immediate online access to all issues from 2019. Subscription will auto renew annually.
US$ 99
This is the net price. Taxes to be calculated in checkout.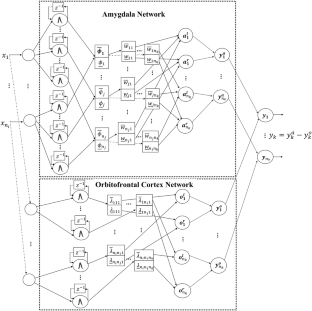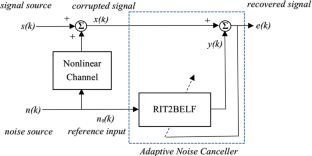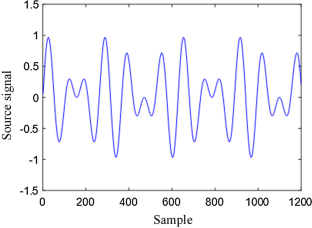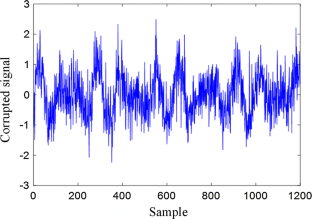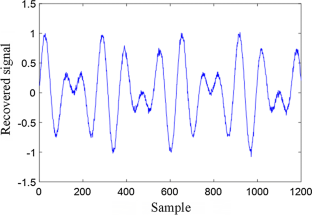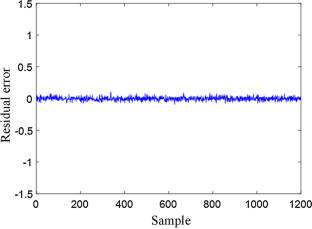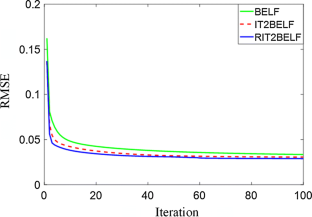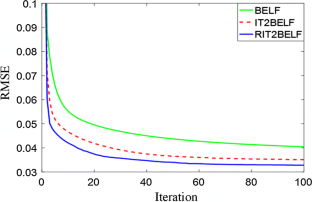 References
1.

Kuo SM, Morgan DR (1999) Active noise control: a tutorial review. Proc IEEE 87(6):943–973

2.

Paul L (1936) Process of silencing sound oscillations. Google Patents

3.

Lin C-M, Yang M-S, Chao F, Hu X-M, Zhang J (2016) Adaptive filter design using type-2 fuzzy cerebellar model articulation controller. IEEE Trans Neural Netw Learn Syst 27(10):2084–2094

4.

Zhang Y, Wen J, Han Y (2018) Adaptive learning based active noise cancellation. In: Proceedings of the 3rd international conference on multimedia and image processing, 2018, pp 41–45

5.

Tsao Y, Chu H-C, Fang S-H, Lee J, Lin C-M (2018) Adaptive noise cancellation using deep cerebellar model articulation controller. IEEE Access 6:37395–37402

6.

Zhao J, Lin C-M (2019) Wavelet-TSK-type fuzzy cerebellar model neural network for uncertain nonlinear systems. IEEE Trans Fuzzy Syst 27(3):549–558

7.

Ho C-Y, Shyu K-K, Chang C-Y, Kuo SM (2018) Integrated active noise control for open-fit hearing aids with customized filter. Appl Acoust 137:1–8

8.

Lin C-M, Le T-L (2017) WCMAC-based control system design for nonlinear systems using PSO. J Intell Fuzzy Syst 33(2):807–818

9.

Lin C-M, Huynh T-T, Le T-L (2018) Adaptive TOPSIS fuzzy CMAC back-stepping control system design for nonlinear systems. Soft Comput. https://doi.org/10.1007/s00500-018-3333-4

10.

Wang J-G, Tai S-C, Lin C-J (2018) The application of an interactively recurrent self-evolving fuzzy CMAC classifier on face detection in color images. Neural Comput Appl 29(6):201–213

11.

Lin C-M, Huynh T-T (2018) Function-link fuzzy cerebellar model articulation controller design for nonlinear chaotic systems using TOPSIS multiple attribute decision-making method. Int J Fuzzy Syst 20(6):1839–1856

12.

Lin C-M, Le T-L (2017) PSO-self-organizing interval type-2 fuzzy neural network for antilock braking systems. Int J Fuzzy Syst 19(5):1362–1374

13.

Lin C-M, Le T-L, Huynh T-T (2018) Self-evolving function-link interval type-2 fuzzy neural network for nonlinear system identification and control. Neurocomputing 275:2239–2250

14.

Eyoh I, John R, De Maere G (2017) Interval type-2 intuitionistic fuzzy logic for regression problems. IEEE Trans Fuzzy Syst 26(4):2396–2408

15.

Zirkohi MM, Lin T-C (2015) Interval type-2 fuzzy-neural network indirect adaptive sliding mode control for an active suspension system. Nonlinear Dyn 79(1):513–526

16.

Kalaam RN, Muyeen S, Al-Durra A, Hasanien HM, Al-Wahedi K (2017) Optimisation of controller parameters for grid-tied photovoltaic system at faulty network using artificial neural network-based cuckoo search algorithm. IET Renew Power Gener 11(12):1517–1526

17.

Chittora P, Singh A, Singh M (2018) Chebyshev functional expansion based artificial neural network controller for shunt compensation. IEEE Trans Ind Inf 14(9):3792–3800

18.

Sun Y, Li S, Lin B, Fu X, Ramezani M, Jaithwa I (2017) Artificial neural network for control and grid integration of residential solar photovoltaic systems. IEEE Trans Sustain Energy 8:1484–1495

19.

Kumar A, Singh R, Mahodi CS, Sahoo SK (2017) Control of induction motor using artificial neural network. In: Artificial intelligence and evolutionary computations in engineering systems, pp 791–804

20.

Zhou Q, Chao F, Lin C-M (2018) A functional-link-based fuzzy brain emotional learning network for breast tumor classification and chaotic system synchronization. Int J Fuzzy Syst 20(2):349–365

21.

Milad HS, Farooq U, El-Hawary ME, Asad MU (2017) Neo-fuzzy integrated adaptive decayed brain emotional learning network for online time series prediction. IEEE Access 5:1037–1049

22.

Jafari M, Fehr R, Carrillo LRG, Xu H (2017) Brain emotional learning-based intelligent tracking control for unmanned aircraft systems with uncertain system dynamics and disturbance. In: 2017 International conference on unmanned aircraft systems (ICUAS), pp 1470–1475

23.

Khorashadizadeh S, Mahdian M (2016) Voltage tracking control of DC–DC boost converter using brain emotional learning. In: 2016 4th international conference on control, instrumentation, and automation (ICCIA), pp 268–272

24.

Hsu C-F, Su C-T, Lee T-T (2016) Chaos synchronization using brain-emotional-learning-based fuzzy control. In: 2016 Joint 8th international conference on soft computing and intelligent systems (SCIS) and 17th international symposium on advanced intelligent systems, pp 811–816

25.

Lin C-M, Chung C-C (2015) Fuzzy brain emotional learning control system design for nonlinear systems. Int J Fuzzy Syst 17(2):117–128

26.

LeDoux J (1991) Emotion and the limbic system concept. Concepts Neurosci 2:169–199

27.

Le T-L, Lin C-M, Huynh T-T (2018) Self-evolving type-2 fuzzy brain emotional learning control design for chaotic systems using PSO. Appl Soft Comput 73:418–433

28.

Melin P, Castillo O (2014) A review on type-2 fuzzy logic applications in clustering, classification and pattern recognition. Appl Soft Comput 21:568–577

29.

Castillo O, Martínez-Marroquín R, Melin P, Valdez F, Soria J (2012) Comparative study of bio-inspired algorithms applied to the optimization of type-1 and type-2 fuzzy controllers for an autonomous mobile robot. Inf Sci 192:19–38

30.

Oh S-K, Jang H-J, Pedrycz W (2011) A comparative experimental study of type-1/type-2 fuzzy cascade controller based on genetic algorithms and particle swarm optimization. Expert Syst Appl 38(9):11217–11229

31.

Mendel JM (2010) A quantitative comparison of interval type-2 and type-1 fuzzy logic systems: first results. In: 2010 IEEE international conference on fuzzy systems (FUZZ), pp 1–8

32.

Zadeh LA (1975) The concept of a linguistic variable and its application to approximate reasoning—I. Inf Sci 8(3):199–249

33.

Liang Q, Mendel JM (2000) Interval type-2 fuzzy logic systems: theory and design. IEEE Trans Fuzzy Syst 8(5):535–550

34.

Li H, Wang J, Wu L, Lam H-K, Gao Y (2018) Optimal guaranteed cost sliding-mode control of interval type-2 fuzzy time-delay systems. IEEE Trans Fuzzy Syst 26(1):246–257

35.

Pratama M, Zhang G, Er MJ, Anavatti S (2017) An incremental type-2 meta-cognitive extreme learning machine. IEEE Trans Cybern 47(2):339–353

36.

Sabahi K, Ghaemi S, Pezeshki S (2017) Gain scheduling technique using MIMO type-2 fuzzy logic system for LFC in restructure power system. Int J Fuzzy Syst 19(5):1464–1478

37.

Kim C-J, Chwa D (2015) Obstacle avoidance method for wheeled mobile robots using interval type-2 fuzzy neural network. IEEE Trans Fuzzy Syst 23(3):677–687

38.

Wu T, Liu X, Liu F (2018) An interval type-2 fuzzy TOPSIS model for large scale group decision making problems with social network information. Inf Sci 432:392–410

39.

Qin J, Liu X, Pedrycz W (2017) An extended TODIM multi-criteria group decision making method for green supplier selection in interval type-2 fuzzy environment. Eur J Oper Res 258(2):626–638

40.

Mendel JM (2001) Uncertain rule-based fuzzy logic systems: introduction and new directions. Prentice Hall, PTR Upper Saddle River
Acknowledgements
The authors appreciate the financial support in part from the Ministry of Science and Technology of Republic of China under Grant MOST 106-2221-E-155-002-MY3.
Ethics declarations
Conflict of interest
The authors declare that they have no conflict of interest.
Additional information
Publisher's Note
Springer Nature remains neutral with regard to jurisdictional claims in published maps and institutional affiliations.
About this article
Cite this article
Le, T., Huynh, T. & Lin, C. Adaptive filter design for active noise cancellation using recurrent type-2 fuzzy brain emotional learning neural network. Neural Comput & Applic 32, 8725–8734 (2020). https://doi.org/10.1007/s00521-019-04366-8
Received:

Accepted:

Published:

Issue Date:
Keywords
Active noise cancellation

Type-2 fuzzy system

Brain emotional learning network

Recurrent neural network