Abstract
The existing crisp and fuzzy multicriteria decision making (MCDM) methods exhibit consistency, complexity, and reliability issues. To address these challenges, we propose a new MCDM method called fuzzy technique for best–worst analysis (FTBWA). In FTBWA, a decision-maker (DM) first identifies a set of criteria and then determines the best–worst criteria. Next, the DM performs the fuzzy reference comparisons between the best-to-other (BtO) and the others-to-worst (OtW) criteria using the linguistic expressions. The process results in fuzzy BtO and fuzzy OtW vectors, which are then defuzzified to obtain quantifiable values. Afterward, a maximin problem is built and solved to obtain the weights of criteria and alternatives. The best alternative can be selected based on the final score obtained by aggregating the weights of different sets of criteria and alternatives. Further, we propose a consistency ratio to check the reliability of the results of FTBWA. To verify the practicality and consistency of FTBWA, we perform two illustrative case studies. Moreover, we perform a comprehensive analysis considering a comparative analysis, rank reversal analysis, and support for group decision making. From the results, we observe that FTBWA outperforms existing fuzzy/crisp MCDM methods.
Access options
Buy single article
Instant access to the full article PDF.
US$ 39.95
Tax calculation will be finalised during checkout.
Subscribe to journal
Immediate online access to all issues from 2019. Subscription will auto renew annually.
US$ 79
Tax calculation will be finalised during checkout.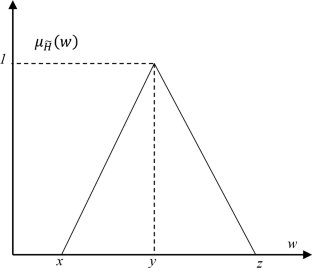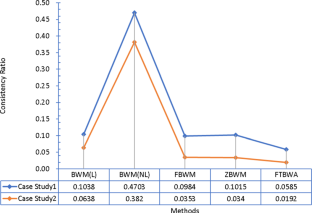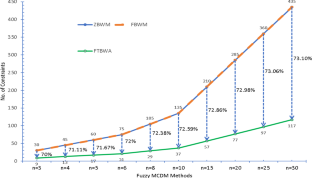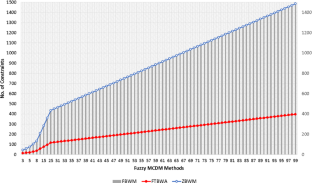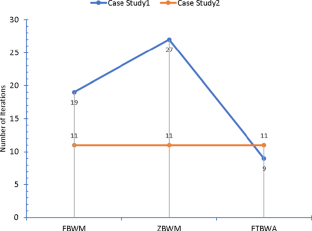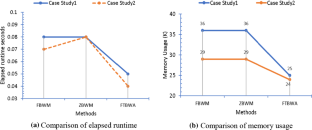 References
Aboutorab H, Saberi M, Asadabadi MR, Hussain O, Chang E, Rajabi M, Chang E (2018) ZBWM: the Z-number extension of Best Worst Method and its application for supplier development. Expert Syst Appl 107:115–125

Belton V, Gear T (1983) On a short-coming of Saaty's method of analytic hierarchies. Omega 11(3):228–230

Brans JP, Vincke P (1985) Note—a preference ranking organisation Method. Manag Sci 31(6):647–656

Brans JP, Vincke P, Mareschal B (1986) How to select and how to rank projects: the Promethee method. Eur J Oper Res 24(2):228–238

Chang C-L (2010) A modified VIKOR method for multiple criteria analysis. Environ Monit Assess 168(1–4):339–344

Chen T-Y, Tsao C-Y (2008) The interval-valued fuzzy TOPSIS method and experimental analysis. Fuzzy Sets Syst 159(11):1410–1428

Chen N, Xu Z, Xia M (2015) The ELECTRE I multi-criteria decision-making method based on hesitant fuzzy sets. Int J Inf Technol Decis Mak 14(03):621–657

Figueira JR, Greco S, Roy B, Słowiński R (2013) An overview of ELECTRE methods and their recent extensions. J Multi Criteria Decis Anal 20(1–2):61–85

George JK, Yuan B (1995) Fuzzy sets and fuzzy logic: theory and applications. US Ed edition (11 May 1995)

Govindan K, Jepsen MB (2016) ELECTRE: a comprehensive literature review on methodologies and applications. Eur J Oper Res 250:1–29

Guillaume S, Charnomordic B (2004) Fuzzy inference systems to model sensory evaluation. In: Intelligent sensory evaluation, pp 197–216

Guo S, Zhao H (2017) Fuzzy best–worst multi-criteria decision-making method and its applications. Knowl Based Syst 121:23–31

Gupta H, Barua MK (2017) Supplier selection among SMEs on the basis of their green innovation ability using BWM and fuzzy TOPSIS. J Clean Prod 152:242–258

Hafezalkotob A, Hafezalkotob A (2017) A novel approach for combination of individual and group decisions based on fuzzy best–worst method. Appl Soft Comput 59:316–325

Hatami-Marbini A, Tavana M (2011) An extension of the Electre I method for group decision-making under a fuzzy environment. Omega 39(4):373–386

Hendriks MMWB, de Boer JH, Smilde AK, Doornbos DA (1992) Multicriteria decision making. Chemometr Intell Lab Syst 16(3):175–191

Hussain A, Chun J, Khan M (2020) A novel customer-centric Methodology for Optimal Service Selection (MOSS) in a cloud environment. Future Gen Comput Syst 105:562–580

Hwang C, Yoon K (1981) Multiple attribute decision making: methods and applications, a state of the art survey, vol 1. Springer, Berlin

Jingzhu W, Xiangyi L (2008) The multiple attribute decision-making VIKOR method and its application. In: 2008 4th international conference on wireless communications, networking and mobile computing, pp 1–4

Kahraman C (2008) Fuzzy Multi-Criteria Decision Making: theory and applications with recent developments, vol 16. Springer Science & Business Media, Cham

Kauffman A, Gupta MM (1985). Introduction to fuzzy arithmetic, theory and application. Van Nostrand Reinhold Co., New York

Kaufmann A, Gupta MM (1991) Introduction to fuzzy arithmetic, theory and applications. VanNostrand Reinhold, New York

Kheybari S, Kazemi M, Rezaei J (2019) Bioethanol facility location selection using best–worst method. Appl Energy 242:612–623

Kumar A, Kaur J, Singh P (2011) A new method for solving fully fuzzy linear programming problems. Appl Math Model 35(2):817–823

Liao H, Mi X, Yu Q, Luo L (2019) Hospital performance evaluation by a hesitant fuzzy linguistic best worst method with inconsistency repairing. J Clean Prod 232:657–671

Mardani A, Jusoh A, Nor KMD, Khalifah Z, Zakwan N, Valipour A (2015) Multiple criteria decision-making techniques and their applications—a review of the literature from 2000 to 2014. Econ Res 28(1):516–571

Mi X, Tang M, Liao H, Shen W, Lev B (2019) The state-of-the-art survey on integrations and applications of the best worst method in decision making: why, what, what for and what's next? Omega 87:205–225

Mou Q, Xu Z, Liao H (2016) An intuitionistic fuzzy multiplicative best–worst method for multi-criteria group decision making. Inf Sci 374:224–239

Opricovic S, Tzeng GH (2004) Compromise solution by MCDM methods: a comparative analysis of VIKOR and TOPSIS. Eur J Oper Res 156(2):445–455

Ouma YO, Opudo J, Nyambenya S (2015) Comparison of fuzzy AHP and fuzzy TOPSIS for road pavement maintenance prioritization: methodological exposition and case study. Adv Civ Eng. https://doi.org/10.1155/2015/140189

Rezaei J (2015) Best–worst multi-criteria decision-making method. Omega 53(Dm):49–57

Rezaei J (2016) Best–worst multi-criteria decision-making method: some properties and a linear model. Omega 64:126–130

Rezaei J, Wang J, Tavasszy L (2015) Linking supplier development to supplier segmentation using Best Worst Method. Expert Syst Appl 42(23):9152–9164

Rezaei J, Nispeling T, Sarkis J, Tavasszy L (2016) A supplier selection life cycle approach integrating traditional and environmental criteria using the best worst method. J Clean Prod 135:577–588

Roy B (1978) ELECTRE III: un algorithme de classement fondé sur une représentation floue des préférences en présence de critères multiples. Cahiers Du CERO 20(1):3–24

Roy B (1991) The outranking approach and the foundations of electre methods. Theor Decis 31(1):49–73

Saaty TL (1977) A scaling method for priorities in hierarchical structures. J Math Psychol 15(3):234–281

Saaty TL (1994) How to make a decision: the analytic hierarchy process. Interfaces 24(6):19–43

Saaty TL (2004) Decision making—the analytic hierarchy and network processes (AHP/ANP). J Syst Sci Syst Eng 13(1):1–35

Saaty TL, Vargas LG (1984) The legitimacy of rank reversal. Omega 12(5):513–516

Saaty TL, Vargas LG (2013) The analytic network process. Decis Mak Anal Netw Process 195:1–40

Salimi N, Rezaei J (2016) Measuring efficiency of university-industry Ph.D. projects using the best–worst method. Scientometrics 109(3):1911–1938

Salimi N, Rezaei J (2018) Evaluating firms' R&D performance using best worst method. Eval Program Plan 66(October 2017):147–155

Serrai W, Abdelli A, Mokdad L, Hammal Y (2017) Towards an efficient and a more accurate web service selection using MCDM methods. J Comput Sci 22:253–267

Shyamal AK, Pal M (2007) Triangular fuzzy matrices. Iran J Fuzzy Syst 4(1):75–87

Torfi F, Farahani RZ, Rezapour S (2010) Fuzzy AHP to determine the relative weights of evaluation criteria and Fuzzy TOPSIS to rank the alternatives. Appl Soft Comput J 10(2):520–528

Triantaphyllou E (2000) Multi-criteria decision making methods: a comparative study, vol 44. Springer US, Boston

Tzeng G-H, Huang J-J (2011) Multiple attribute decision making methods and applications. Chapman and Hall, London

Wang YM, Luo Y, Hua Z (2008) On the extent analysis method for fuzzy AHP and its applications. Eur J Oper Res 186(2):735–747

Whaiduzzaman M, Gani A, Anuar NB, Shiraz M, Haque MN, Haque IT (2014) Cloud service selection using multicriteria decision analysis. Sci World J 2014(9):459375

Yong LYL (2009) A novel method for decision making based on triangular fuzzy number. Chin Control Decis Conf 2009:4276–4279

You X, Chen T, Yang Q (2016) Approach to multi-criteria group decision-making problems based on the best–worst-method and electre method. Symmetry 8(9):95

Zadeh LA (1984) Making computers think like people. IEEE Spectr 21(8):26–32

Zadeh LA (1996) Fuzzy sets, fuzzy logic, and fuzzy systems. Arch Math Logic 32(32):1–32
Funding
We would gratefully acknowledge the support by the National Natural Science Foundation of China (NSFC) as the research program under [Grant Number 71671025, 71421001].
Ethics declarations
Conflict of interest
The authors declare that they have no conflict of interest.
Ethical approval
All procedures performed in studies involving human participants were in accordance with the ethical standards of the institutional and/or national research committee and with the 1964 Helsinki Declaration and its later amendments or comparable ethical standards.
Informed consent
Informed consent was obtained from all individual participants involved in this study.
Additional information
Publisher's Note
Springer Nature remains neutral with regard to jurisdictional claims in published maps and institutional affiliations.
About this article
Cite this article
Hussain, A., Chun, J. & Khan, M. A novel multicriteria decision making (MCDM) approach for precise decision making under a fuzzy environment. Soft Comput 25, 5645–5661 (2021). https://doi.org/10.1007/s00500-020-05561-9
Keywords
Fuzzy best–worst method

Fuzzy multicriteria decision making

Fuzzy reference comparisons

Decision-making methods

Soft computing

Consistency ratio