Abstract
The two-stage assembly scheduling problem has a lot of applications in industrial and service sectors. Furthermore, truncation-based learning effects have received growing attention in connection with scheduling problems. However, it is relatively unexplored in the two-stage assembly scheduling problem. Therefore, we addressed the two-stage assembly with truncation learning effects with two machines in the first stage and an assembly machine in the second stage. The objective function was to complete all jobs as soon as possible (or to minimize the makespan). Due to the NP-hardness of the considered problem, we proposed several dominance relations and a lower bound for the branch-and-bound method for finding the optimal solution. Moreover, we proposed six versions of hybrids greedy iterative algorithm, where three versions of the local searches algorithm with and without a probability scheme are embedded. They include extraction and backward-shifted reinsertion, pairwise interchange and extraction and forward-shifted reinsertion for searching good-quality solutions. The experimental results of all proposed algorithms are presented on small-size and big-size jobs.
This is a preview of subscription content, log in to check access.
Access options
Buy single article
Instant access to the full article PDF.
US$ 39.95
Price includes VAT for USA
Subscribe to journal
Immediate online access to all issues from 2019. Subscription will auto renew annually.
US$ 99
This is the net price. Taxes to be calculated in checkout.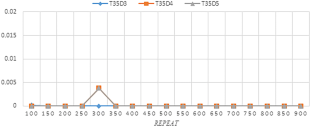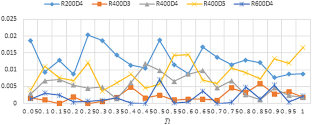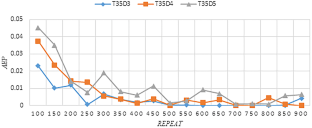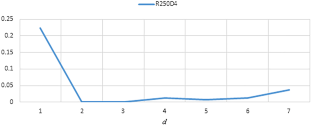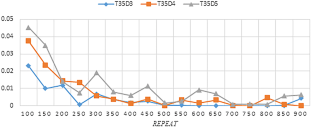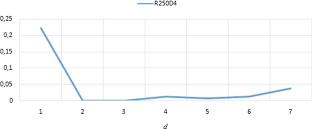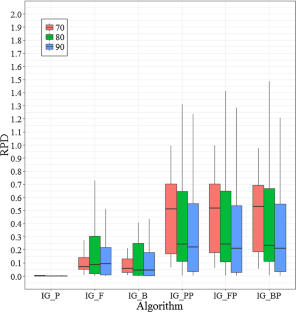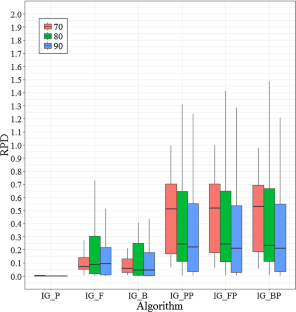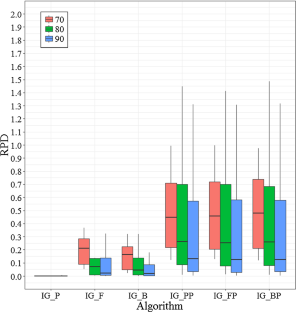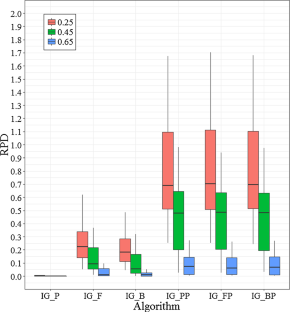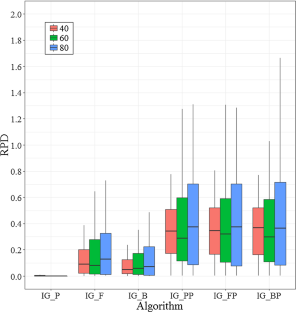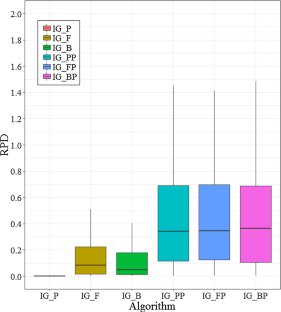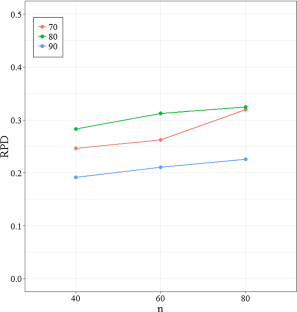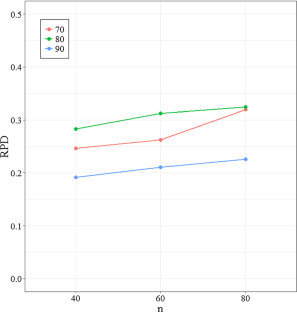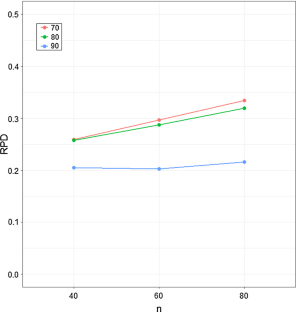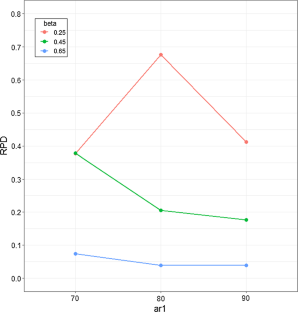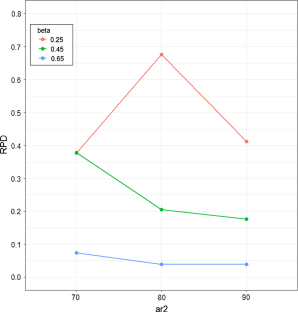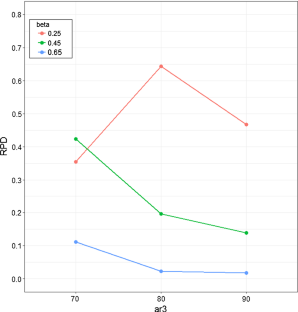 References
Abualigah LMQ (2019) Feature selection and enhanced Krill Herd algorithm for text document clustering, vol 816. Studies in computational intelligence. Springer, Berlin, pp 1–165

Abualigah LMQ, Hanandeh ES (2015) Applying genetic algorithms to information retrieval using vector space model. Int J Comput Sci Eng Appl 5(1):19

Abualigah LM, Khader AT (2017) Unsupervised text feature selection technique based on hybrid particle swarm optimization algorithm with genetic operators for the text clustering. J Supercomput 73(11):4773–4795

Abualigah LM, Khader AT, Hanandeh ES (2018) A new feature selection method to improve the document clustering using particle swarm optimization algorithm. J Comput Sci 25:456–466

Allahverdi A, Al-Anzi FS (2006) A PSO and a Tabu search heuristics for assembly scheduling problem of the two-stage distributed database application. Comput Oper Res 33:1056–1080

Arroyo JEC, Leung JYT, Tavares RG (2019) An iterated greedy algorithm for total flow time minimization in unrelated parallel batch machines with unequal job release times. Eng Appl Artif Intell 77:239–254

Azzouz A, Ennigrou M, Ben Said L (2018) Scheduling problems under learning effects: classification and cartography. Int J Prod Res 56(4):1642–1661

Biskup D (1999) Single-machine scheduling with learning considerations. Eur J Oper Res 115(1):173–178

Chen P, Chin-Chia W, Lee W-C (2006) A bi-criteria two-machine flowshop scheduling problem with a learning effect. J Oper Res Soc 57(9):1113–1125

Cheng TCE, Wu CC, Chen JC, Wu WH, Cheng SR (2013) Two-machine flowshop scheduling with a truncated learning function to minimize the makespan. Int J Prod Econ 141(1):79–86

Critchlow DE, Fligner MA (1991) On distribution-free multiple comparisons in one-way analysis of variance. Commun Stat Theory Methods 20:127–139

Della Croce F, Narayan V, Tadei R (1996) The two-machine total completion time flow shop problem. Eur J Oper Res 90:227–237

Hollander MD, Wolfe A, Chicken E (2014) Nonparametric statistical methods, 3rd edn. Wiley, Hoboken

Hosseini N, Tavakkoli-Moghaddam R (2013) Two meta-heuristics for solving a new two-machine flowshop scheduling problem with the learning effect and dynamic arrivals. Int J Adv Manuf Technol 65(5–8):771–786

Jacobs LW, Brusco MJ (1995) A local search heuristic for large set-covering problems. Naval Res Logist Q 42(7):1129–1140

Lee W-C, Wu C-C (2004) Minimizing total completion time in a two-machine flowshop with a learning effect. Int J Prod Econ 88(1):85–93

Lee CY, Cheng TCE, Lin BMT (1993) Minimizing the makespan in the 3-machine assembly-type flowshop scheduling problem. Manag Sci 39:616–625

Lee W-C, Wu C-C, Sung H-J (2004) A bi-criterion single-machine scheduling problem with learning considerations. Acta Inform 40:303–315

Mahalleh MKK, Ashjari B, Yousefi F, Saberi M (2017) A robust solution to resource-constraint project scheduling problem. Int J Fuzzy Logic Intell Syst 17(3):221–227

Marchiori E, Steenbeek A (2000) An evolutionary algorithm for large scale set covering problems with application to airline crew scheduling. In: Workshops on real-world applications of evolutionary computation. Springer, Berlin, pp 370–384

Nawaz M, Enscore EE Jr, Ham I (1983) A heuristic algorithm for the m-machine, n-job flow-shop sequencing problem. Omega 11(1):91–95

Nouri V, Behdin P, Ramezanian R (2013) Hybrid firefly-simulated annealing algorithm for the flow shop problem with learning effects and flexible maintenance activities. Int J Prod Res 51(12):3501–3515

Park JH, Yu JS, Geem ZW (2018) Genetic algorithm-based optimal investment scheduling for public rental housing projects in South Korea. Int J Fuzzy Logic Intell Syst 18(2):135–145

Potts CN, Sevast'Janov SV, Strusevich VA, Van Wassenhove LN, Zwaneveld CM (1995) The two-stage assembly scheduling problem: complexity and approximation. Oper Res 43:346–355

Ribas I, Companys R, Tort-Martorell X (2011) An iterated greedy algorithm for the flowshop scheduling problem with blocking. Omega 39(3):293–301

Ruiz R, Stützle T (2007) A simple and effective iterated greedy algorithm for the permutation flowshop scheduling problem. Eur J Oper Res 177(3):2033–2049

Ruiz R, Stützle T (2008) An iterated greedy heuristic for the sequence dependent setup times flowshop problem with makespan and weighted tardiness objectives. Eur J Oper Res 187(3):1143–1159

Ruiz R, Pan QK, Naderi B (2019) Iterated Greedy methods for the distributed permutation flowshop scheduling problem. Omega 83:213–222

Shiau Y-R, Tsai M-S, Lee W-C, Cheng TCE (2015) Two-agent two-machine flowshop scheduling with learning effects to minimize the total completion time. Comput Ind Eng 87:580–589

Wang X-Y, Wang J-J (2013) Scheduling problems with past-sequence-dependent setup times and general effects of deterioration and learning. Appl Math Model 37(7):4905–4914

Wang X-Y, Zhou Z, Zhang X, Ji P, Wang J-B (2013) Several flow shop scheduling problems with truncated position-based learning effect. Comput Oper Res 40(12):2906–2929

Wright TP (1936) Factors affecting the cost of airplanes. J Aeronaut Sci (Inst Aeronaut Sci) 3(4):122–128

Wu CC, Yin Y, Cheng SR (2013) Single-machine and two-machine flowshop scheduling problems with truncated position-based learning functions. J Oper Res Soc 64(1):147–156

Wu CC, Wang DJ, Cheng SR, Chung IH, Lin WC (2018) A two-stage three-machine assembly scheduling problem with a position-based learning effect. Int J Prod Res 56(9):3064–3079

Wu CC, Yang TH, Zhang X, Kang CC, Chung IH, Lin WC (2019) Using heuristic and iterative greedy algorithms for the total weighted completion time order scheduling with release times. Swarm Evol Comput 44:913–926

Yele LE (1979) The learning curve: historical review and comprehensive survey. Decis Sci 10(2):302–328

Yin Y, Wu W-H, Wu W-H, Wu C-C (2014) A branch-and-bound algorithm for a single machine sequencing to minimize the total tardiness with arbitrary release dates and position-dependent learning effects. Inf Sci 256:91–108
Acknowledgements
This article was supported in part by Ministry of Science and Technology of Taiwan (No. MOST 108-2410-H-035-046).
Ethics declarations
Conflict of interest
The authors declare that they have no conflict of interest.
Ethical approval
This article does not contain any studies with human participants performed by any of the authors.
Additional information
Publisher's Note
Springer Nature remains neutral with regard to jurisdictional claims in published maps and institutional affiliations.
Communicated by V. Loia.
About this article
Cite this article
Azzouz, A., Pan, P., Hsu, P. et al. A two-stage three-machine assembly scheduling problem with a truncation position-based learning effect. Soft Comput 24, 10515–10533 (2020). https://doi.org/10.1007/s00500-019-04561-8
Keywords
Two-stage assembly

Greedy iterative algorithm

Branch-and-bound

Flowshop