Access options
Buy single article
Instant access to the full article PDF.
US$ 39.95
Tax calculation will be finalised during checkout.
Subscribe to journal
Immediate online access to all issues from 2019. Subscription will auto renew annually.
US$ 119
Tax calculation will be finalised during checkout.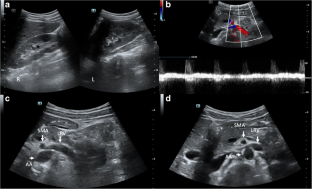 Data availability
Data sharing is not applicable to this article as no datasets were generated or analyzed during the current study.
References
1.

Kitzberger R, Madl C, Ferenci P (2005) Wilson disease. Metab Brain Dis 20:295–302. https://doi.org/10.1007/s11011-005-7910-8

2.

Scheinberg IH (1984) Wilson's disease. Major Probl Intern Med 23:9–16

3.

Zhuang XH, Mo Y, Jiang XY, Chen SM (2008) Analysis of renal impairment in children with Wilson's disease. World J Pediatr 4:102–105. https://doi.org/10.1007/s12519-008-0019-5

4.

Helmy H, Fahmy M, Abdel Aziz H, Ghobrial C, Abdel Hameed N, El-Karaksy H (2019) Urinary abnormalities in children and adolescents with Wilson disease before and during treatment with d-penicillamine. J Gastroenterol Hepatol 34:1824–1828. https://doi.org/10.1111/jgh.14653

5.

Selvan C, Thukral A, Chakraborthy PP, Bhattacharya R, Roy A, Goswani S, Meher D, Ghosh S, Mukhopadhyay S, Chowdhury S (2012) Refractory rickets due to Fanconi's syndrome secondary to Wilson's disease. Indian J Endocrinol Metab 16(Suppl 2):S399

6.

Di Stefano V, Lionetti E, Rotolo N, La Rosa M, Leonardi S (2012) Hypercalciuria and nephrocalcinosis as early feature of Wilson disease onset: description of a pediatric case and literature review. Hepat Mon 12:e6233. https://doi.org/10.5812/hepatmon.6233

7.

Tu J, Chen C, Li H, Chu M, Geng H (2017) A special case of recurrent gross hematuria: answers. Pediatr Nephrol 32:273–275. https://doi.org/10.1007/s00467-015-3265-5

8.

Shimamura Y, Maeda T, Gocho Y, Ogawa Y, Tsuji K, Takizawa H (2019) Immunoglobulin A nephropathy secondary to Wilson's disease: a case report and literature review. CEN Case Rep 8:61–66. https://doi.org/10.1007/s13730-018-0365-7

9.

Gunduz Z, Dusunsel R, Anarat A (1996) Wilson cirrhosis associated with membranoproliferative glomerulonephritis. Nephron 74:497–498. https://doi.org/10.1159/000189412

10.

Ul Abideen Z, Sajjad Z, Haroon Khan A, Mamoon N, Bilal M, Mujtaba Quadri KH (2016) Immunoglobulin M nephropathy in a patient with Wilson's disease. Cureus 8:e929. https://doi.org/10.7759/cureus.929

11.

Zhang Y, Wang D, Wei W, Zeng X (2018) Wilson's disease combined with systemic lupus erythematosus: a case report and literature review. BMC Neurol 18:85. https://doi.org/10.1186/s12883-018-1085-5

12.

Pradhan S, Krishnamurthy S, Jagadisan B, Rajesh NG, Kaliaperumal S, Ramasamy S, Subramanian N (2019) Wilson disease and lupus nephritis: is it coincidence or a true association? Paediatr Int Child Health 39:146–149. https://doi.org/10.1080/20469047.2018.1443411

13.

Dell'era L, Boati E, Nebbia G, Corona F (2012) Wilson's disease treated with penicillamine and lupus erythematosus: related or distinct entities? Minerva Pediatr 64:55–57

14.

Strand S, Hofmann WJ, Grambihler A, Hug H, Volkmann M, Otto G, Wesch H, Mariani SM, Hack V, Stremmel W (1998) Hepatic failure and liver cell damage in acute Wilson's disease involve CD95 (APO-1/Fas) mediated apoptosis. Nat Med 4:588–593

15.

O'Reilly LA, Tai L, Lee L, Kruse EA, Grabow S, Fairlie WD, Haynes NM, Tarlinton DM, Zhang J-G, Belz GT (2009) Membrane-bound Fas ligand only is essential for Fas-induced apoptosis. Nature 461:659–663

16.

Walshe J (1956) Wilson's disease: new oral therapy. Lancet 267:25–26

17.

Hall CL, Jawad S, Harrison PR, MacKenzie JC, Bacon PA, Klouda PT, MacIver AG (1988) Natural course of penicillamine nephropathy: a long term study of 33 patients. Br Med J (Clin Res Ed) 296:1083–1086. https://doi.org/10.1136/bmj.296.6629.1083

18.

Habib GS, Saliba W, Nashashibi M, Armali Z (2006) Penicillamine and nephrotic syndrome. Eur J Intern Med 17:343–348

19.

Kang S, Cho MH, Hyun H, Kim JH, Ko JS, Kang HG, Cheong HI, Kim WS, Moon KC, Ha I-S (2019) A pediatric case of a D-penicillamine induced ANCA-associated vasculitis manifesting a pulmonary-renal syndrome. J Korean Med Sci 34:e173. https://doi.org/10.3346/jkms.2019.34.e173

20.

Lee Y, Lee ST, Cho H (2016) D-penicillamine-induced ANA (+) ANCA (+) vasculitis in pediatric patients with Wilson's disease. Clin Nephrol 85:296–300. https://doi.org/10.5414/CN108763

21.

Menon S, Valentini RP (2010) Membranous nephropathy in children: clinical presentation and therapeutic approach. Pediatr Nephrol 25:1419–1428. https://doi.org/10.1007/s00467-009-1324-5
Ethics declarations
Ethics approval and consent to participate
None. Oral permission of the parents and the children was obtained.
Consent for publication
The patient and her parents have consented to the submission of the case report to the journal.
Conflict of interest
The authors declare no competing interests.
Additional information
Publisher's note
Springer Nature remains neutral with regard to jurisdictional claims in published maps and institutional affiliations.
This refers to the article that can be found at https://doi.org/10.1007/s00467-021-04947-7
About this article
Cite this article
Ağbaş, A., Bay, E.D., Başaran, M.K. et al. Nephrotic range proteinuria in an adolescent with a diagnosis of Wilson's disease: Answers. Pediatr Nephrol (2021). https://doi.org/10.1007/s00467-021-04961-9
Received:

Accepted:

Published:
Keywords
Wilson's disease

Proteinuria

Penicillamine

Membranous glomerulopathy