Abstract
Background
Primary focal segmental glomerulosclerosis (FSGS) frequently recurs after kidney transplantation and is associated with poor graft survival. To date, few studies have investigated predictive factors for treatment responses in recurrent FSGS.
Methods
We retrospectively analyzed 16 patients who were < 16 years at the age of onset and had post-transplant recurrence of FSGS from 1993 to 2018. Patients who achieved complete remission or partial remission after initiating therapy for recurrent FSGS were defined as responders. We compared several clinical characteristics between responders and non-responders. Time to remission was also analyzed.
Results
Ten patients were responders, and six patients were non-responders. Univariate analysis showed that responders had a significantly lower amount of maximum proteinuria at the time of recurrence (P = 0.015) and more highly selective proteinuria (P = 0.013) than non-responders. The time to remission from initiation of therapy was 2 months (interquartile range 0.2–4.4). In all responders, except for one patient, remission was achieved within 6 months.
Conclusions
Therapeutic responses may be predicted by examining the amount and selectivity of proteinuria at the time of recurrence. Further studies with larger numbers of patients are clearly required to validate these findings.
Graphical abstract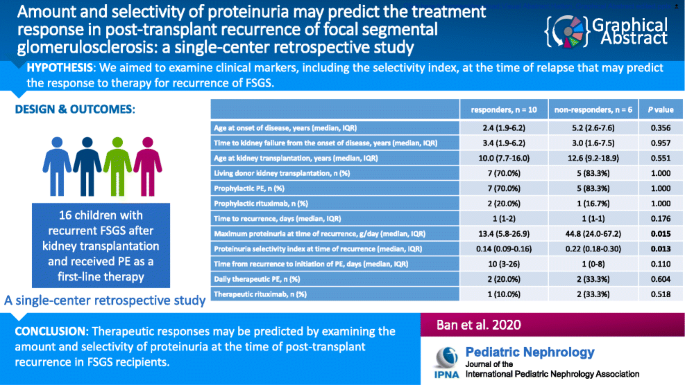 Access options
Buy single article
Instant access to the full article PDF.
US$ 39.95
Tax calculation will be finalised during checkout.
Subscribe to journal
Immediate online access to all issues from 2019. Subscription will auto renew annually.
US$ 119
Tax calculation will be finalised during checkout.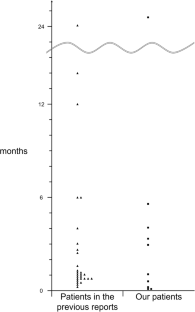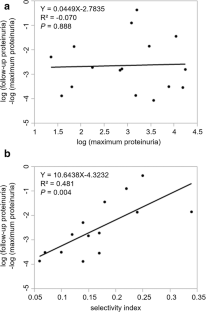 Funding
This work was supported in part by Grants-in-Aid Scientific Research (C) (JP18K07857 to MH, JP18K07830 to KM, and JP18K07029 to KI) from the Ministry of Education, Culture, Sports, Science and Technology of Japan.
Ethics declarations
Ethics approval
This study was approved by the ethical committee of Tokyo Women's Medical University, School of Medicine (approval number 4968).
Conflict of interest
The authors declare no competing interests.
Additional information
Publisher's note
Springer Nature remains neutral with regard to jurisdictional claims in published maps and institutional affiliations.
Supplementary information
About this article
Cite this article
Ban, H., Miura, K., Kaneko, N. et al. Amount and selectivity of proteinuria may predict the treatment response in post-transplant recurrence of focal segmental glomerulosclerosis: a single-center retrospective study. Pediatr Nephrol (2021). https://doi.org/10.1007/s00467-021-04951-x
Received:

Revised:

Accepted:

Published:
Keywords
Focal segmental glomerulosclerosis

Post-transplant recurrence

Predictive factor

Treatment response