Abstract
Enuresis nocturna is a common problem. Numerous etiologic factors have been investigated, and various theories have been proposed. The objectives of our study were to establish the differences in the sleep quality of nocturnal enuretic patients from that of healthy voluntary subjects, and the changes after treatment with desmopressin acetate (DDAVP), among primary school children. The study comprised 19 children with primary nocturnal enuresis and 32 healthy children in the control group. Subjective assessment of sleep was determined with the Pittsburgh Sleep Quality Index (PSQI) questionnaire. PSQI scores for each patient and control subject were determined before the study was started and after a month time interval. The sleep quality of the nocturnal enuretic children was poor. We found lower scores after a month's treatment with DDAVP, and significant differences in two dimensions in the patient group: 'subjective sleep quality' and 'sleep disturbances'. When we asked the patients' group what caused the sleep disturbance, they replied 'the fear or the anxiety of bedwetting during sleep'. This anxiety or fear seemed to be a factor that probably affected their sleep quality. So, active treatment (medical or behavioral) should be started as soon as the child is ready to receive it or when the enuretic child wants to be dry when asleep.
Access options
Buy single article
Instant access to the full article PDF.
US$ 39.95
Tax calculation will be finalised during checkout.
Subscribe to journal
Immediate online access to all issues from 2019. Subscription will auto renew annually.
US$ 119
Tax calculation will be finalised during checkout.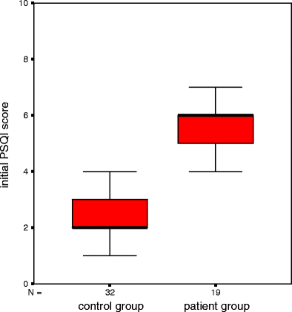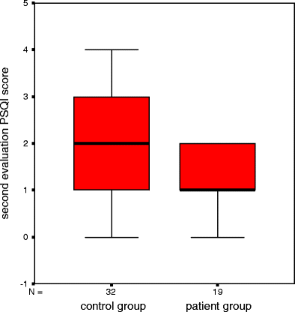 References
1.

Mark SD, Frank JD (1995) Nocturnal enuresis. Br J Urol 75:427–434

2.

Norgaard JP, van Gool JD, Hjalmas K, Djurhuus JC, Hellstrom AL (1998) Standardization and definitions in lower urinary tract dysfunction in children. International Children's Continence Society. Br J Urol 81:1–16

3.

Yeung CK (1997) Nocturnal enuresis in Hong Kong: different Chinese phenotypes? Scand J Urol Nephrol Suppl 183:17–21

4.

Yeung CK, Sreedhar B, Sihoe JD, Sit FK, Lau J (2006) Differences in characteristics of nocturnal enuresis between children and adolescents: a critical appraisal from a large epidemiological study. BJU Int 97:1069–1073

5.

Rushton HG (1995) Wetting and functional voiding disorders. Urol Clin North Am 22:75–93

6.

Chang SS, Ng CF, Wong SN (2002) Behavioural problems in children and parenting stress associated with primary nocturnal enuresis in Hong Kong. Acta Paediatr 91:475–479

7.

Schulpen TW (1997) The burden of nocturnal enuresis. Acta Paediatr 86:981–984

8.

Schaffer D (1994) Enuresis. In: Rutter M, Taylor E, Hersov L (eds) Child and adolescent psychiatry—modern approaches. Blackwell Science, Oxford, pp 505–519

9.

Rutter M, Yule W, Graham P (1973) Enuresis and behavioural deviance: some epidemiological considerations. In: Kolvin I, MacKeith RC, Meadow SR (eds) Bladder control and enuresis. Lippincott, Philadelphia, pp 137–147

10.

Bader G, Neveus T, Kruse S, Sillen U (2002) Sleep of primary enuretic children and controls. Sleep 25:579–583

11.

Neveus T, Bader G, Sillen U (1999) Enuresis, sleep and desmopressin treatment. Acta Paediatr 91:1121–1125

12.

Neveus T, Stenberg A, Lackgren G, Tuvemo T, Hetta J (1999) Sleep of children with enuresis: a polysomnographic study. Pediatrics 103:1193–1197

13.

Vardar SA, Ozturk L, Vardar E, Kurt C (2005) The relation between exercise intensity of adolescent girl athletes and subjective sleep quality. Anatolian J Psychiatry 6:154–162

14.

Loeys B, Hoebeke P, Raes A, Messiaen L, de Paepe A, Vande Ealle J (2002) Does monosymptomatic enuresis exist? A molecular genetic exploration of 32 families with enuresis/incontinence. BJU Int 90:76–83

15.

Butler RJ (2004) Childhood nocturnal enuresis: developing a conceptual framework. Clin Psychol Rev 912:909–931
Acknowledgments
We thank Pelin Ertan for her contribution to the preliminary oral presentation of the study at the 50th National Congress for Pediatrics in 2006 in Turkey.
About this article
Cite this article
Gozmen, S., Keskin, S. & Akil, I. Enuresis nocturna and sleep quality. Pediatr Nephrol 23, 1293–1296 (2008). https://doi.org/10.1007/s00467-008-0817-y
Received:

Revised:

Accepted:

Published:

Issue Date:
Keywords
Desmopressin

Enuresis nocturna

Pittsburgh Sleep Quality Index

Sleep quality